Top Three Shows to Binge Watch While Bored at Home
Ever since quarantine began, many students have experienced extreme boredom. Some are at the point where they finish all their homework ahead of time and are then left with nothing to do for the rest of the week. Despite that, there are actually many things to do, binging shows being one of them.
Binging is definitely not a new thing, but right now, it might seem like one of the best things to do to keep our mind's off all that is going on for just a bit. Whatever genre the show may be, it will keep many entertained and certainly not as bored. Below are three shows that are a must-watch during this time of uncertainty.
Supernatural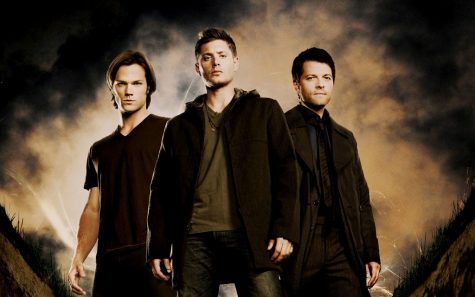 "Supernatural" is a 15 season, binge-worthy show. It is a horror, fantasy series that consists of two brothers, Sam Winchester (Jared Padalecki) and Dean Winchester (Jensen Ackles), who hunt different types of monsters all over the United States, primarily focusing on the Mid-West. Their many hunting adventures intrigue millions of fans all over the world, but the show is not only comprised of horror and fantasy, it can be quite emotional at times, as well. Although the central theme of the show is hunting monsters, the two brothers have their own battles and struggles between each other and people they are close with. Overall, Supernatural is promised to catch one's attention and attempting to stop after one episode is quite tricky.
"The show's a must-watch because it's unique and follows two brothers on their story full of familial bonds and drama, comedic moments, gritty action and, of course, the supernatural. Which all comes together to form a great show that has a little bit of something for everybody to enjoy," senior Justin Vazquez said.
Parks and Recreation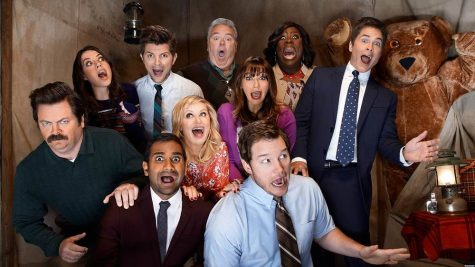 Much like the famous series "The Office", "Parks and Recreation" is a lot like it in terms of the personal interviews and the comedy, except "Parks and Recreation" is more focused on the parks and recreation department of the government rather than selling paper. The show is about the daily lives of those in the parks and recreation department in Pawnee, IN., and how Leslie Knope (Amy Poehler) tries to better her city. The show itself is beyond funny and has several great actors and actresses, such as Chris Pratt, Rob Lowe, Amy Poehler and Aubrey Plaza. Just like other shows, this one does have its emotional moments, but for the most part, it is mainly comedy. This series will have one hooked and laughing for a total of seven seasons.
Glee
Another binge-worthy show is "Glee". This one is very different from the other two mentioned. There is a lot more drama and romance featured in the show. "Glee" is about a high school's extremely talented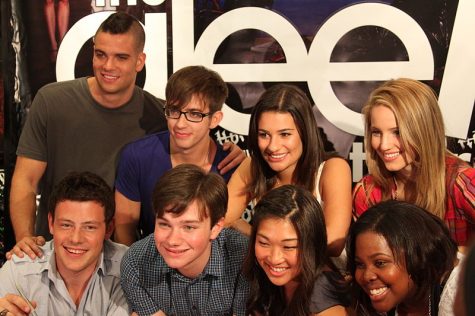 glee club getting through life and the harshness of high school by performing different songs, many of which express how they feel a lot of times. Most of the songs used are very popular songs that even fans can sing along too. The cast consists of Lea Michele, Corey Monteith, Naya Rivera and Darren Criss. The show's cast has amazing voices and impeccable acting skills. The show has won 6 Emmy awards and has gained many fans over the years. Although there are only 6 seasons, each episode has a lot of great content. The Glee cast even has a Spotify with the songs they have sung in the show.
"Glee is my all-time favorite show and there are episodes that do seem like fever dreams, but overall Glee is something that many would love to watch," senior Denise Cuevas said.
Each of these shows are very different from each other, but do provide different content for everyone to like and eventually learn to love. All three can also be found on Netflix. These shows have brought millions of fans together from all over the world and have given joy to every single one of them.
About the Contributor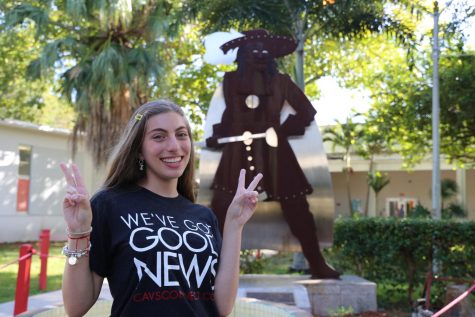 Emma Garcia, Staff Writer
Emma Garcia is a senior in the International Baccalaureate (IB) program at Coral Gables Senior High. As a staff writer, she hopes to write meaningful articles...