Switching Up Your Style During Quarantine
With the cancellation of schools causing students to stay at home all day, things can quickly get boring. Not being able to hang out with friends or go out and being stuck doing homework nonstop has left many struggling to occupy their time. Luckily, being in quarantine has its upsides, as teenagers have been using this opportunity to find ways to switch up their style. Here are some tips that Cavaliers can follow if they want to change their look during social distancing.
---
Try New Hairstyles
Quarantine is the perfect time for one to experiment with new hairstyles. Any imaginable look can be tested without the worries of a bad hair day or being judged by schoolmates. One great thing to try is getting a hair cut. Whether it is just a short trim or a big chop, a spontaneous haircut can be a fun way to mix things up. Cutting bangs is another popular option that many go for. Another activity can be making the decision to dye one's hair. Students can go natural or crazy with fun and exciting colors. There are also all kinds of new styles that are trending at the moment, such as only dyeing one's front two strands of hair. Either way, if anything goes wrong, there have months to grow their natural hair back before having to go to school again. It is the perfect win-win scenario in the world of fashion and fun.
"I am going to cut my hair soon and make it into a bob. I am excited to see how I will make it work," junior Fiorella Merlos said.
Change Your Wardrobe
One of the struggles of quarantine is the inability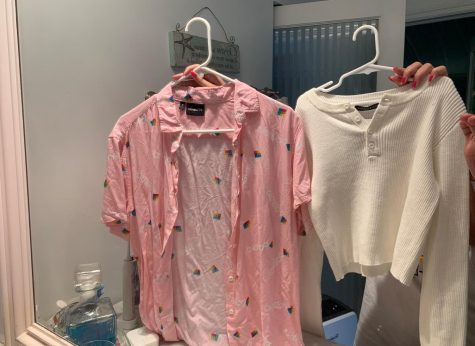 to go out. This is where online shopping comes in to solve the issues of social distancing and boredom at the same time. The closing of shops has made many a bored student turn to virtual stores instead. It can even be a lot of fun just window shopping if students do not want to spend a lot of money. However, there are plenty of sales and promo codes that can make clothes more affordable. With online shopping, students can also try out new styles by purchasing items of different colors, new brands or unique accessories. Experimenting with fashion style as a form of self-expression is an enjoyable pastime that can be entertained safely during this pandemic.
Update Your Room
While cooped up at home, many students have resigned themselves to doing homework and studying in their rooms. While working there, kids should have a comfortable environment. Therefore, teens at home can use the time they spend at home to switch up their style in their own bedrooms. To do this, kids can order lighting such as the popular Light-Emitting Diodes, also known as LEDs, or fairy lights. There are also unique decoration options such as fake plants, posters or tapestries. These can all be ordered online without the risks of human interaction that stores provide. Another great option for a quarantine activity can be painting one's room, which can bring a fresh new look to any old area. Painting can bring out creativity and help people enjoy their work environment more.
Self Care
Self-care and health are other great things to focus on while at home. Although these are methods that improve one's appearance on the inside, they can also drastically improve how a person is perceived on the outside. Self-care can mean many different things, such as developing a nightly skin routine. It can also mean taking some time to meditate or do yoga. Exercise is a great way to get rid of the stress and pent up energy that quarantine can generate. These activities can change how students look and feel, like a sort of mini-makeover of themselves.
"During these times everyone is struggling to keep up with things like their nails and stuff. My mom was one of those people. She had to dye her hair, so I decided to do it for her. It came out looking really cute and even though it was not a huge change, it was just a little something to change up the feeling of this situation," freshman Grace Urbita said.
---
It is very understandable to be overwhelmed at times because of the limited position quarantine has placed on students. There is often a lot of pressure that comes with staying home and healthy. That is why it can be really helpful for teens to experience some sort of change, even if it is just in the way they look. It is also the perfect time to seize the opportunity to make a change because if anything does not go as planned, there is plenty of time to fix it before the next school year. Still, students should be confident in themselves and any choices they hope to make since style is meant to be unique and fun. Hopefully, these tips can inspire Cavaliers to look and feel their best at home.
About the Contributor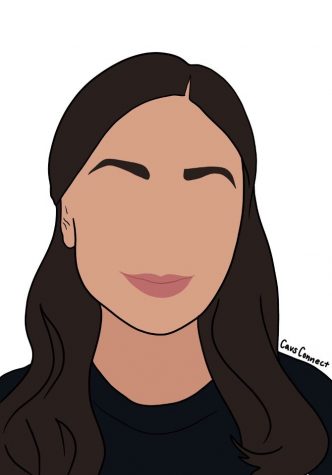 Sofia Cruz, CavsConnect News Editor
Sofia Cruz is a sophomore in the International Baccalaureate program and is a second year staff member, returning to CavsConnect this year as News Editor....