David Abraham Kuper: A One-Man Show
David Abraham Kuper is a sophomore here at Gables, known for being referred to as DAK, and this unique nickname is something people always interrogate him about.
The nickname DAK stemmed from his parents piecing together his initials without thinking too of it. One day Kuper decided to write DAK on a school paper which he later turned into his teacher. The silly nickname caught his teachers' attention so much, she found herself referring to him as DAK as well. Next thing Kuper knew, the use of his nickname became popularized by more teachers and peers. Only being in the third grade, little Kuper decided he loved the positive attention he was receiving and then decided he would introduce himself as DAK any time he met someone.
Though some tease him about the nickname, DAK has sentimental value to Kuper as it was his grandfather's initials as well, and he is proud to represent his family through his sports and school involvement. He is also extremely known for throwing the class parties of the year. From summer parties to back-to-school parties to even football season parties, Kuper never lets his fellow sophomores down. When roaming the halls, it is common to hear someone asking "are you going to DAK's?".
"When I first met David, I was so confused about his nickname, I thought DAK was a different person. Now that I have gotten to know him it just rolls off the tongue," junior Alina Astacio said.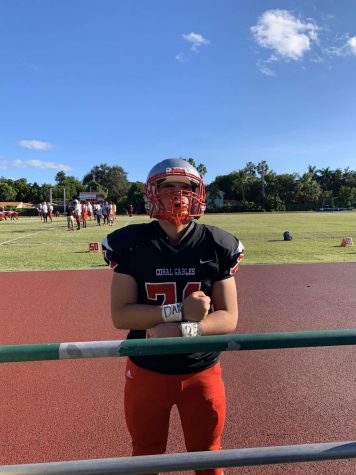 However, there is more to Kuper than a super cool nickname and the inclusive, welcoming get-together s he hosts for his fellow classmate. Behind the nickname, there is a humble and easy-going student whose admiration for Gables runs deeply. Kuper tries to be involved in as many things as he can; he likes knowing what is constantly going on in the space around him. He has been active in Student Government since his freshman year and serves as Class Secretary, holding the title to this day. He plans on continuing this particular journey all the way through his senior year. Through Student Activities, he is able to help plan and organize events, such as prom, sophomore treat days and homecoming. Branching outside of government, Kuper is also an involved member of International Baccalaureate Honor Society and Gables Earth. So far, Kuper's favorite event to volunteer at Gables has been Bridge for Peace 2020, where he participated in both the setup and clean up of the annual fundraiser event.
While his academics are his priorities, there are other aspects of high school that draw Kuper into enjoying his time there. Football is one of them. Kuper describes the sport as a vital part of his life. His passion for sports inspire him to represent Gables to the best of his ability. There is nothing that he enjoys doing more than playing with his teammates. One thing that makes Kuper stand out among his teammates is how he demonstrates the want for team improvement and overall better team performance.
"I think it is important to be involved because it creates a connection between you and your school that would not be there without involvement, I have a big sense of pride being a Cavalier and am always excited to be surrounded by previous Cavs. Gables is a very welcoming environment," sophomore David Kuper said.
Kuper had the opportunity to attend a Young Leaders Conference (YLC) this year at the University of Florida in Gainesville. Throughout the conference, he was part of several discussions on what is needed to be a valuable leader in an ever-evolving world and how to approach all types of decisions in life. He also created connections with students from varying ages and backgrounds, and believes it was an amazing chance to grow as a person.
Not only is Kuper known for his cool nickname but for being a well-rounded student who has learned to appreciate the little things, making him one of the most known sophomores around Gables High. DAK will always be a part of him, following him wherever he goes, but now, so does the saying,"once a cavalier, always a cavalier".
About the Contributors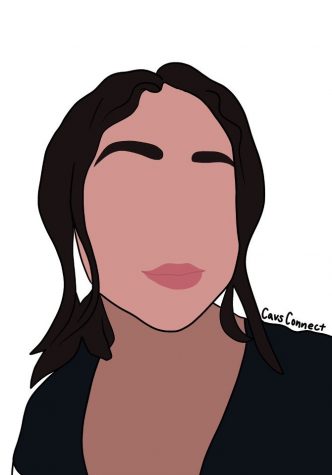 Allison Cajina, CavsConnect Features Editor
Allison Cajina is a junior in the International Baccalaureate program at Coral Gables Senior High. This is her second year in CavsConnect, as she proudly...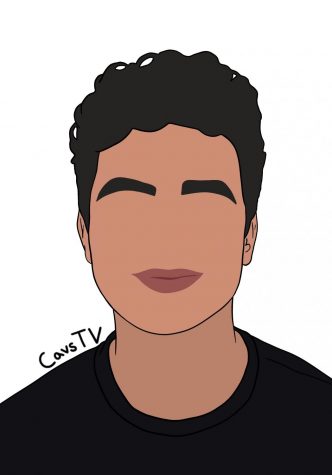 David Kuper, CavsTV Staff
David Kuper, also known as DAK, is a junior in the International Baccalaureate program at Coral Gables Senior High. Being born and raised in Miami, he...