The Handmade Coco: A Trend Gone Coco at Coral Gables Senior High
Although hairstyle trends are constantly alternating, headscarves are accessories that never go out of fashion. While still being a full-time student, senior Chloe Casaudoumecq creates and sells headpieces during her spare time. The 100% cotton and fray-free scarves can be found on her Instagram page @thehandmadecoco for ten dollars apiece. To place an order, all that has to be done is to visit her Instagram page and contact her for more information. Although most of her clients are students in the same school, it is possible to order the headscarves through shipping as well.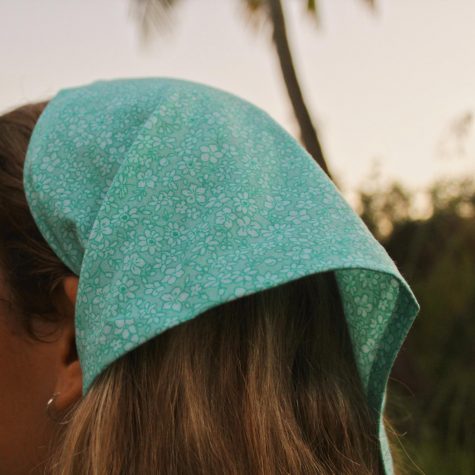 Casaudoumecq took advantage of the fact that a great number of her peers longed to have headscarves, but did not have a store readily available to them; finding a shop solely dedicated to this one accessory is something she did not see in the Coral Gables community. She found the different hairstyles appealing and decided to create her own bandanas; Casaudoumecq realized there was potential to start a future business after she received many compliments and questions on how to find the bandanas she was wearing daily. Kickstarting her line of work was not as difficult as she had imagined it to be, and she believes this is because she has been a crafty individual for as long as she can remember. During the creative process, she finds tranquility and relief of stress from her day-to-day life.
"I am so thankful that people really do seem to enjoy the scarves as much as I do. I wish I could explain the feeling of joy and pride that surges within me whenever I see one of my scarves around Gables. Sometimes I cannot help but smile big and sheepishly. I am just glad people are using them to express themselves and their individuality," senior Chloe Casaudoumecq said.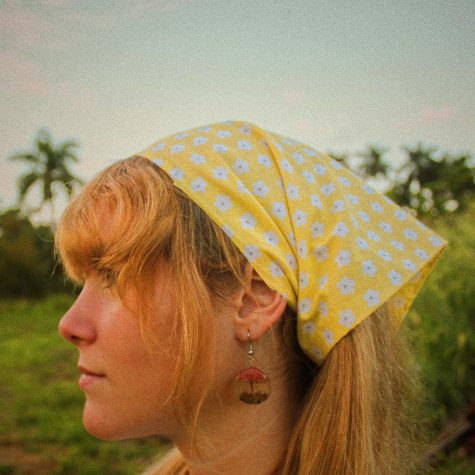 When putting together her scarves, Casaudoumecq starts by purchasing over twenty different colored fabrics. She prefers to purchase those that are vibrant in color and unique in pattern. She cuts the fabric according to size, folds it in half forming a triangle and tapes the edges together with fray tape that is specifically made for the fabric she uses. Her carefully planned technique stems from weeks of practice to ensure that the fabric will turn out smooth and lack the undesired fray that leads many people to stop using their headscarves. The headscarves can be worn in a variety of different styles and thicknesses, and the hairstyle usually depends on the buyer's hair type, thickness and easiness to work with. Casaudomecq's most popular style seen so far is the headscarf tied in the back base of the head, with two loose hair strands in the front, leaving the person's facial features more accentuated. Casaudomecq understands that these hairstyles may take a little bit of practice and explaining so, to help her clients and community, she provides a tutorial on her account for those who are unsure of how to style them.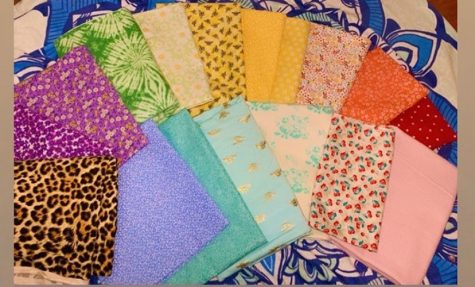 Her distinctive designs can be spotted from a mile away throughout Gables's hallways, and numerous Cavaliers are huge fans of her work, constantly looking forward to new releases for them to purchase. Her friends, as well as her mother, have proven to be her biggest supporters and, at times where she is facing large orders, they are the ones who assist her when putting them together.
"I think what Chloe is doing is a great job in maximizing her skill set, and the design behind the cloths are super colorful and unique," junior Daniela Parra del Riego said.
In the future, Casaudoumecq plans on expanding her business to include jewelry and other handmade items that she believes others will enjoy wearing. There is just something unique and personal about artisanal, homemade items that Casaudomecq believes brings people together. She has developed an enormous amount of respect for those who make and sell handmade items, realizing it requires  serious hard work and dedication, and she looks forward to continue pursuing this passion of hers in the foreseeable future.