Cavaliers and Their Uniquely "Odd" Pets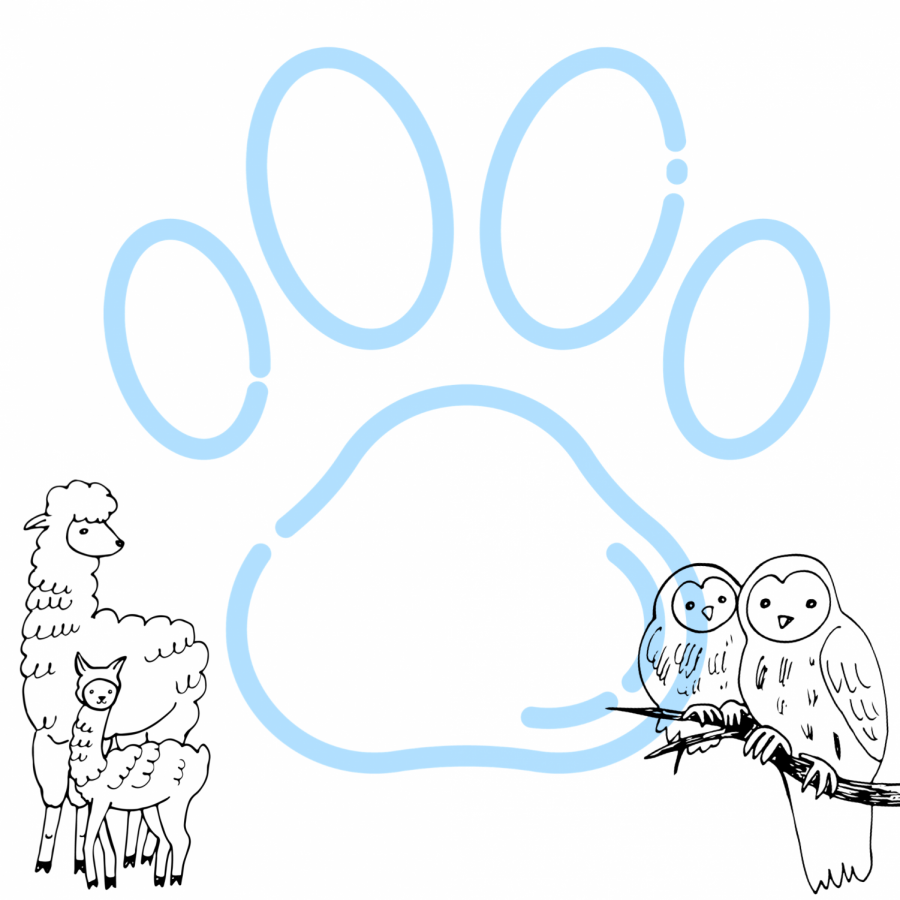 At Gables, everyone, ranging from students of all grade levels to members of the faculty possess a sort of uniqueness that contribute to what makes the Cavalier family special. To embrace the uniqueness that empowers our school, CavsConnect decided to track down which Cavaliers had, considerably, the most "odd" house pets.
Sophomore Vivian Frederique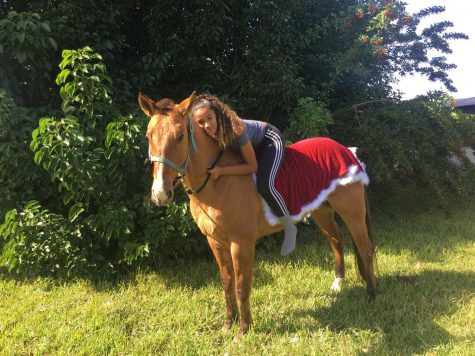 Vivian Frederique comes home to a warm welcome from her 10 horses: Dakota, Angel, Mia, Bongo, Blue, Misty, Merlot, Buddy, Prince and Skye. Frederique also has a pony named Marley. She has been around horses since she was three years old. However,  five years ago, her family made their first purchase. Although the family does not take them to competitions, some of the horses were previously racehorses.
Frederique actively participates in the caretaking of their horses. She has learned how to properly feed, groom, and maintain control of them at all times. Once they are done eating, they are led outside to graze or, on some occasions, they will go for a trail ride. Then, usually during the early evening, they will bring in all the horses for the night. Frederique usually rides her horses every weekend. While she loves all of them, Frederique admits to Dakota being her personal favorite as she has learned to smile and be affectionate towards Frederique and other caregivers.
Sophomore Caitlin Castillo
 Caitlin Castillo is the proud owner of a goat named Prince. Prince's exact age remains unknown, but Castillo's family guesses around six to seven years old. While the adoption of Prince was unplanned, Castillo's family sees him as a great addition to the family. Prince was extremely timid when he first joined the Castillo family. However, as time progressed, he matured into being friendly and outgoing. He now enjoys attention and loves to climb on top of guests visiting the family's home, seeking to be petted. Castillo once worried he would be too lonely without a flock, yet as he grew up, he became very friendly with Castillo's other animals. To this day, Prince's best friends are Castillo's ducks and dogs, who he plays with constantly.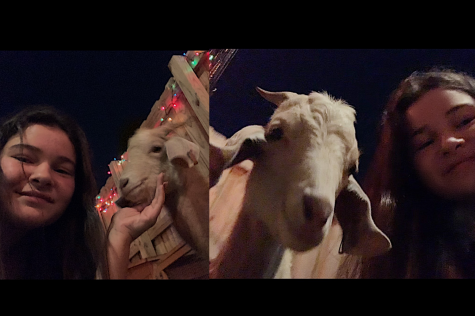 "We gave him a lot of space in the yard to do what he wants and we have a constant water supply for him and feed him every day. We feed him goat food which he does not really like but we give him berries and bread sometimes. He also loves to eat the garden plants that my mom has for decoration," sophomore Caitlin Castillo said.
Mr. Miller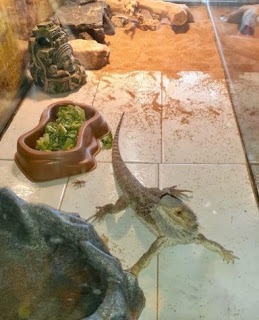 Mr. Miller, Advanced Placement World History and honors teacher, has an Australian Bearded Dragon, named Spino. The initial interest to purchase the bearded dragon came from his son who wildly admires reptiles. Yet, Spino has come to grow on Mr. Miller; they have even created a sort of bond. Mr. Miller accounts that Spino is one of the most interesting pets he has ever had and because he eats different types of food, including live insects and fruits and vegetables; he enjoys experimenting with his meals.
Senior Kristen Sosa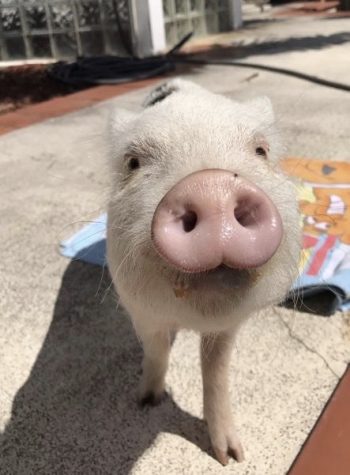 Senior Kristen Sosa owns an 80-pound Mini-Potbelly pig named Bacon. Bacon's diet is one of the most fascinating diets for a domesticated animal. His favorite food is mangoes; luckily, they grow in large numbers at Sosa's residence. Bacon has several other beautiful qualities, such as his affectionate personality and adorable squeals when eating his favorite foods that captivated the Sosa's to adopt him into the family.
Bacon is known for having has an unusually hyperactive character and sometimes will even act like a puppy. The family finds this to be very adorable and will play with him as if he is one. Bacon was also trained by Sosa to be as obedient as a dog, sitting and following many other commands.
Freshman Nicolás Pérez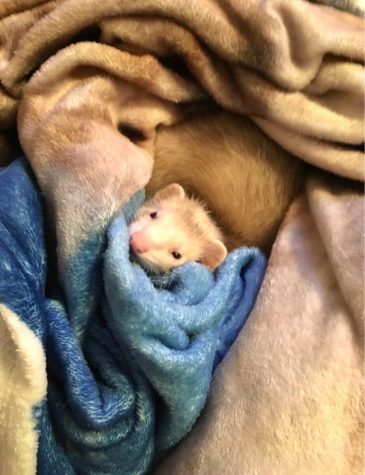 Nicolás Pérez has a white ferret called Bacon, just the same as senior Kristen Sosa's pet. Bacon enjoys running around Perez's house full of energy and excitement, and he is a very playful pet with despite what Perez would call an "inexplicably small body". Pérez realizes that his pet's head is too big for his own body, but he still sees Bacon as the perfect pet.
"I think it is super cool to have unconventional animals as pets. I myself am content with my puppy, but I have to say, the idea of having a pet ferret is really appealing to me," senior Alexa Riedmiller said.
---
Each of these pets holds different characteristics and personalities, and they all carry something special that we adore. Their differences and unique characteristics distinguish them from other pets, and bring full smiles to our Cavalier faces.
About the Contributor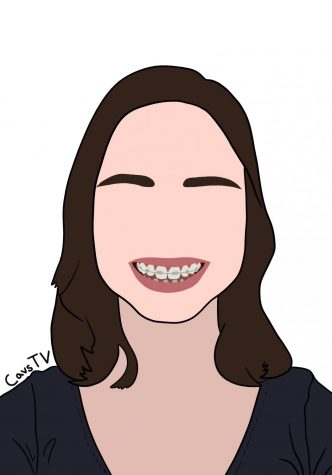 Amanda Perez, CavsTV Staff
Amanda Perez is currently a sophomore in the International Baccalaureate program at Coral Gables Senior High. This is her first year as a staff writer...