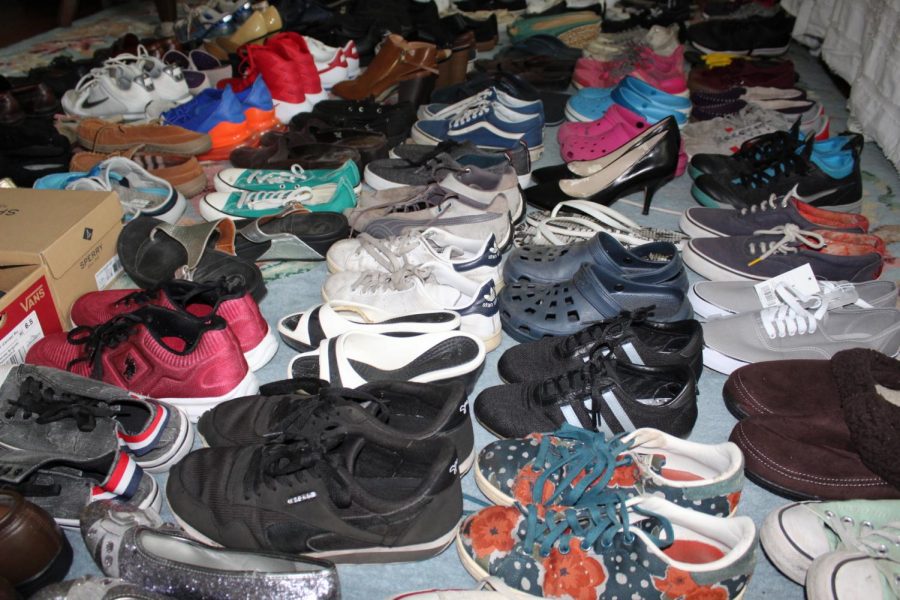 McCall Horton
McCall Horton, a junior in Gables' International Baccalaureate program, is not your ordinary high school student. When she was only 10 years old, she created an organization called "Shoes for the Unshoed." Through Miami Rescue Mission, Horton hoped to provide shoes for the homeless community across the Miami-Dade County area. Although this began on a small scale, "Shoes for the Unshoed" has now collected hundreds of shoes since its start date in 2013. When she first began this organization, Horton gave a talk about Technology, Education, Design and her experiences with starting "Shoes for the Unshoed" when she was only 10 years old.
Being an avid reader, she has always been in search of a new book to discover. Alongside her mom, Horton joined a book club, where her and several other girls her age (along with their mothers) would read a different book each month. Once it was her turn to decide, Horton chose the book "Holes," which is about a boy who magically receives a pair of shoes and the experience that results from his ownership of the shoes changed his life. After reading the book, Horton had the idea to start a shoe drive with a few of her classmates to change the lives of others in the same way as the book. At the end of her very first drive, they collected 60 pairs of shoes. This only encouraged her to continue with the project.
"I think what McCall is doing is really inspiring. It shows her true devotion to service because she came up with this idea completely on her own at the age of 10. I remember being amazed by what she was doing when we were in elementary school and seeing how she genuinely cared about this project," junior Alexandra Torres said.
As a result of her humanitarian work stemming from such a young age, Horton was invited to speak at the [email protected] conference, where influential teens and kids gathered to share their stories. In her TED Talk, Horton told the audience about her life-changing experiences through "Shoes for the Unshoed."
"Being a part of this project at such a young age exposed me to another part of my community that I normally wouldn't interact with or get the chance to interact with. [Shoes for the Unshoed] encourages me to not take all I have for granted and use what I have to give back to my community," junior Mccall Horton said.
To the surprise of many, Horton was not nervous at all about speaking in front of such a large audience. She was actually extremely excited since her prior theater experience prepared her for this kind of situation. Nevertheless, she did not realize the significance of her speech. As of Oct. 10, her video has over 1,300 views on YouTube, not including those hundreds of people who viewed her speech live.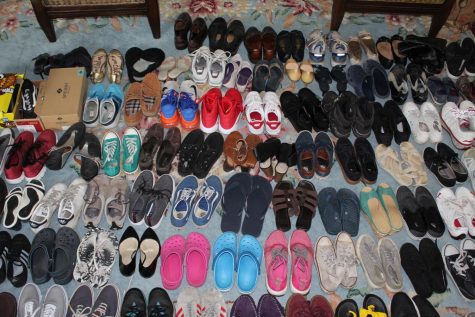 As Horton moved on to the larger school setting of Gables, "Shoes for the Unshoed" has reached more people than ever before. Previously, she reached out to do drives both at her middle school and her local children's theater, in order to reach as many people as possible. To continue "Shoes for the Unshoed" through her high school years, Horton began a seasonal drive at Gables, where several teachers offered extra credit in exchange for donations. With this first drive, she collected 67 shoes to be sent to Miami Rescue Mission. She hopes to continue these drives throughout the rest of her high school years, as this cause is one she holds close to her heart.
McCall Horton's exceptional work from such a young age is an inspiration for other students to pay forward their privileges and give back to their communities in any way they can. The values she holds so strongly are pillars of our society, and this kind of work should continue to be encouraged for the future generations to come.