Less Stressing and More Bench Pressing
The back-to-school season can be a challenging time for many students. Returning to an arduous daily routine of homework, study groups and after-school events, all while maintaining a responsible sleeping schedule, can be quite stressful. In addition to responsibilities dealing with family, friends and other social obligations, students are dealt with an enormous amount of school work to take home and complete.
More often than not, students place school above their well-being and over-stress about their exams and schoolwork. Many have even overlooked the fact that they must take time for themselves in order to stay healthy.
As a means of keeping a balance between free time and the time allotted towards scholarly responsibilities, students can organize exercise plans to better take care of themselves Anyone can begin by taking small steps; a student can go from jogging to school to eventually running a marathon. Scientists have discovered that exercise offers numerous positive effects on your physical and mental health, such as:
1) Clearing Up Skin
Many adolescents struggle with acne and tend to develop a lower self-esteem because of it. Caused by significant hormone changes, this common condition leaves students feeling pessimistic and uncomfortable in their own skin. Instead of spending hundreds of dollars on acne treatments, students can hit the gym for an accessible alternative.
When our bodies perform any act of physical activity, we experience an increase in blood flow. This way, we allow our skin to receive the right nutrients at a faster pace. Clear skin can give a student the confidence they need to enjoy high school; they have the power to connect well with others and strive for success. Although exercise may not invariably cure acne, it is proven to promote self-confidence.
"I have noticed that exercising has a lot of benefits. It has greatly enhanced my confidence. I noticed changes made to my body as well as my attitude. Exercising works as a coping mechanism for me and lets me have time just to myself. Actively going to the gym has allowed me to turn exercising into a regular habit," junior Fabian Crespo said.
2) Relieving Stress and Improving Mood
Students tend to experience a great deal of stress in high school, whether it involves homework, upcoming tests, group projects, final exams, personal relationships or family issues. Studies have shown that exercise profoundly boosts a teen's mood and also serves as a stress reliever.
Most importantly, since many of these problems can escalate to be seriously detrimental to mental health, steps must be taken to effectively deal with them. Physical activity pumps up the body's endorphins. When endorphins are released into the body, they create a sense of well-being. Endorphins link with the receptors found in the brain, prompting an upbeat feeling around the body. So, high school students wishing to maintain a positive attitude to succeed and relieve tension can benefit from regular exercise.
"Well, working out helps me relieve a lot of my stress. So, usually, I use Junior Reserve Officer Training Corps (JROTC) to get a three-mile run in every day and then weightlifting after and I feel great. I always prioritize exercise as it makes me feel a lot better physically and emotionally, no matter what time it is," senior Annie La Roche said.
3) Improving Memory Retention
Although many of us wish to possess a photographic memory, unfortunately, not all of us can. Most students have to use the traditional way of learning. Remembering and fully understanding everything we read or hear is relatively impossible. Exercising empowers our brain to store more of that information. Every student strives to be as knowledgeable as they can on every subject. Our bodies have brain cells found in the hippocampus, a structure in the brain that is in charge of controlling our memory and how well we retain information. Exercising increases the size of the hippocampus, thus improving our memory. Being able to retain information is essential to students, especially considering that they are tested on everything they learn. Exercising gives students an advantage to perform better in their school work.
"
Being in advanced programs my whole life, I often find it challenging to get all of my assignments done. However, dance offers me a way of keeping myself fit and it is what I love to do. So, I always find a way to make it work by using my time wisely in class rather than wasting time on my phone."
— junior Kamila Hernandez
---
There are many ways for a student to stay healthy throughout their four years of high school. A student's health should always be prioritized, especially since students need to feel good in order to handle all the responsibilities that come with school, as well as achieving excellence in all they do. Fitness can be accessible for anyone, with cheap gym memberships or simply using home equipment that you may have at your disposal. The beginning of the school year is a great time for a fresh start with new healthy habits, and exercising will bring out the confidence and discipline a student needs to tackle a new school year.
About the Contributor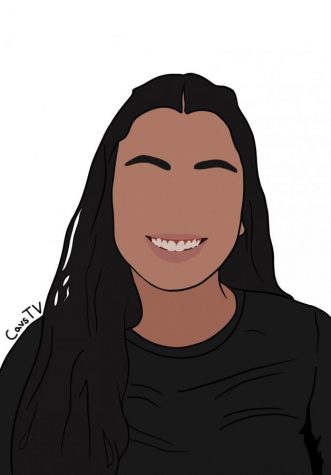 Melanie Ozuna, CavsTV Co-Editor-in-Chief
Melanie Ozuna is a rising senior currently enrolled in the International Baccalaureate (IB) program here at Coral Gables Senior High. Melanie first discovered...