Model United Nations Team Revisits the Swamp, Stronger Than Ever
Instead of staying home over the weekend, Gables' Model United Nations (MUN) team began their competition season with a bang. Gables MUN team took on GatorMUN, the annual conference hosted by the University of Florida's MUN team. An annual tradition, the conference offers over 20 committee options that span over five sessions and offer a variety of topics for delegates to choose from.
As per tradition, 12 students began their journey to UF bright and early on Friday morning. Some napped, while most spent the 6-hour bus ride finalizing the research for their committees. A sense of nervousness and excitement filled the first-timers and seasoned students alike as they arrived at one of the biggest conferences in the state of Florida.
Once arrived, the students unloaded and took to the cold Gainesville streets to sight-see before having to attend opening ceremonies and the first committee session. The purpose of Model United Nations is to encourage students to find solutions to problems that plague our world, and the delegates did just that. From General Assembly committees to Crisis, Gables students were able to immerse themselves in thought-provoking discussions that resulted in solutions to the problems presented to them.
At the end of the conference, three Gables students were recognized for their hard work. As one of the most challenging conferences in the state of Florida, these victories were representative of the strong Cavalier work ethic.
Aya Hamza, Verbal Commendation
While this may be her first year at Gables, Hamza is no stranger to MUN. She began in the sixth grade and has won a variety of awards since. She took on the role of Switzerland on the International Labor Organization (ILO), where she worked as a peaceful entity to ensure workers' rights. Hamza credits MUN with reinforcing her desire to study and become involved with political affairs on all levels. Her most recent political involvement includes taking on a fellowship over the summer with Matt Haggman, a congressional candidate. While he did not pass on to the general elections, Aya continued to be involved in politics. She currently serves as the Treasurer for PACE (Political Activism and Civic Engagement) and secretary for Miami-Dade County Teen Democrats. In the future, Hamza hopes to study Economics and Political Science and become involved in International Relations.
"My favorite part of MUN is how it enables me to find solutions to issues I care so deeply about and the fact that I can improve my communication skills in the meantime," sophomore Aya Hamza said.
Daniela Parra Del Riego, Verbal Commendation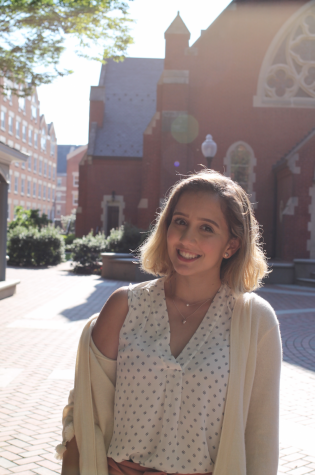 As a second-year MUN member, sophomore Parra Del Riego was excited to take on her second annual GatorMUN. She has won awards at different levels at almost every conference she has attended, and this recent win has fueled her desire to learn more and work harder. At GatorMUN, she represented the Minister of Agriculture in a crisis committee on the Death of Stalin and wreaked havoc on Russia. Parra Del Riego has a passion for positively impacting others and believes pursuing a career in International Relations will provide her with a conduit to do so. Over the summer, she became involved with Donna Shalala's Congressional campaign and took on a fellowship. When the campaign was over, Daniela still pursued her passion for politics by serving as the PACE Vice President and MUN competition coordinator. In the future, Daniela hopes to study Philosophy and International Relations with a concentration in Human Rights and work for a more humanitarian branch in the United Nations.
Alexander Sutton, Best Delegate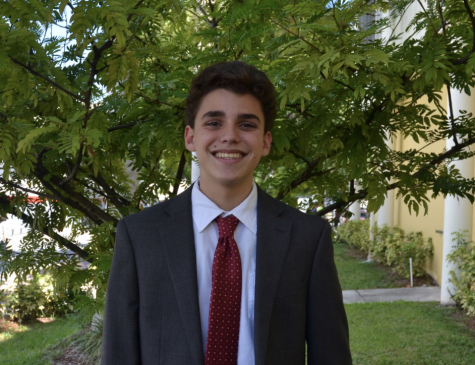 A junior in the International Baccalaureate program, Sutton is well acclimated to hard work. This work ethic led him to win first place as the Head of the Department of Intoxicating Substances in the Magical Congress of the United States (MACUSA) crisis committee. This is his second time winning Best Delegate, but he has won a variety of different awards in the past. He began with Model United Nations his freshman year and currently serves as the Position Paper editor on the Model United Nations board. Outside of MUN, Sutton's dedication to politics and extroverted personality have allowed him to excel at his other commitments. He spent his summer volunteering for the Donna Shalala congressional campaign and now serves as the PACE Event coordinator. In the future, he hopes to study Political Science and, possibly, one day run for office!
"Now more than ever, diplomacy and problem-solving skills are crucial to success. MUN enables me to develop these skills in the most fun way possible," junior Alexander Sutton said.
After these impressive victories, the MUN team is ready to take on next year's GatorMUN. The difficult conference has prepared members of the club to take on more challenging conferences, and the club is hopeful for the future!
About the Contributor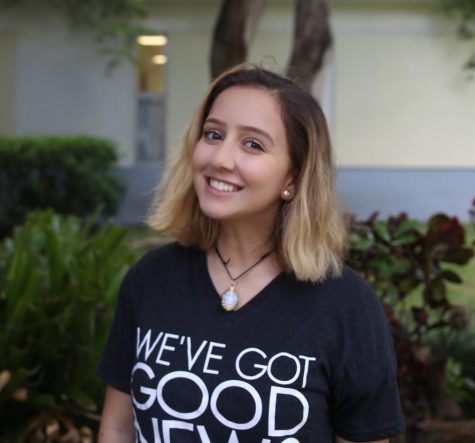 Daniela Parra Del Riego, Staff Writer
Daniela "Dani" Parra Del Riego is a half-Colombian, half-Peruvian sophomore in the International Baccalaureate (IB) Academy. This is her first year in...