Cristian Ochoa Wins Friends of Gables Logo Competition
On Sept. 21, 2018, an opportunity opened up for creative students to help 'Friends of Gables,' a group that aims to improve facilities at Coral Gables Senior High. After senior Cristian Ochoa won the logo competition, he earned the $200 prize and the honor of having his design represent the aforementioned group.
"When my design was chosen, I was pleasantly surprised. I love Friends of Gables' intentions, and being able to help them is gratifying and exciting," senior Cristian Ochoa said.
Inspired by the Cavalier, Ochoa used swords to represent our mascot's weapon of choice. The simple text is elegant, straightforward and uses our school colors as per the guidelines.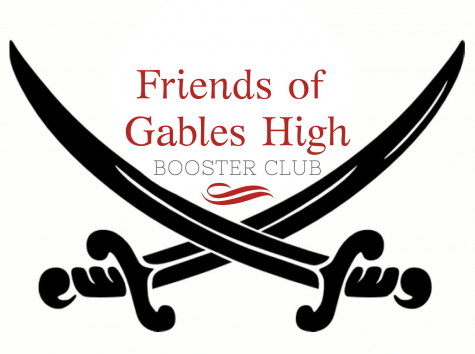 Ochoa is a candidate in the International Baccalaureate (IB) program and top in his graduating class. Ochoa is also involved with many clubs where he takes on a variety of board positions. He serves as the Senior Class Treasurer, President of both Model United Nations and Speech & Debate, Captain of the Mock Trial Team and Vice-President of Key Club. Ochoa actively demonstrates an incredible capacity for leadership and a strong work ethic
When Ochoa first came to Gables, he was excited to seize the opportunities presented to him. He expected there to be a Model United Nations club, and when he realized there was not one, he decided in classic 'Cristian Ochoa' fashion to start his own. Since freshman year, he has led and organized all aspects of Model United Nations with the help of Gables' administration. Despite the constant workload, Ochoa finds a way to stay motivated and work through the hardships of the IB program. Ochoa has created his own family at Gables and can often be found spending his free time with friends when he is not running around campus meeting deadlines.
"Cristian is one of the most dedicated and hardworking people I know. I have no doubt that when he graduates, he will go on to do great things," sophomore Sara Ebrahimi said.
Ochoa's victory in the logo competition is an ironic twist in his last year at Gables. As he leaves for college, he has completed one last accomplishment for his school, his second home. He has consistently shown his determination to better the school through his leadership skills and heartfelt passion for creating new opportunities for the student body, and his victory with Friends of Gables is the ultimate example of two positive forces coming together.
About the Contributor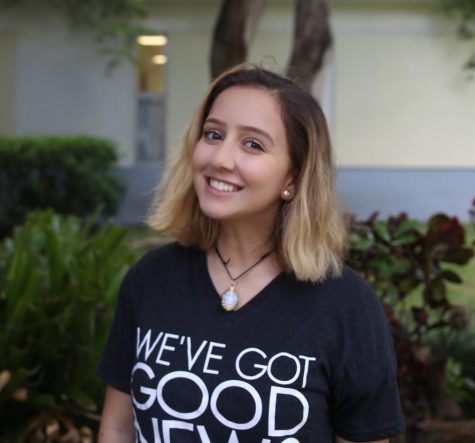 Daniela Parra Del Riego, Staff Writer
Daniela "Dani" Parra Del Riego is a half-Colombian, half-Peruvian sophomore in the International Baccalaureate (IB) Academy. This is her first year in...