Catching a Cav With Character: Open-Minded
Open-minded individuals who are able to acknowledge different perspectives while staying true to their own opinions are crucial to such a diverse city like Miami. This month's Catching a Cav with Character was presented to the following students for their open-mindedness. Congratulations to freshman Eva Trochu, sophomore Viviana Mejias, junior Isabella Castellanos, and senior Kelvis Colina. These four students have proven to always be cognizant of their peers' opinions while never fearing to speak their own truth.
Grade 9: Eva Trochu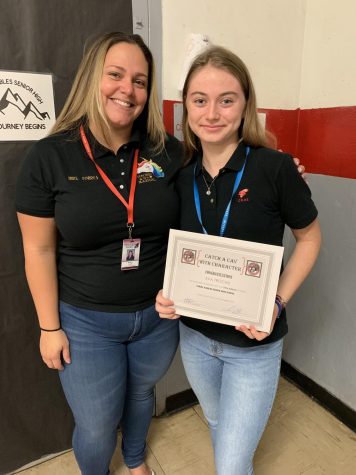 Like many before her, Trochu entered high school with the aspiration of becoming a stand-out student. Trochu has made efforts to reach out and meet new people with the hopes of assimilating to a school with such a large and diverse population. Being involved in several clubs like the International Baccalaureate Society (IBHS) has allowed her to begin socializing with new peers and classmates. Trochu has also joined the Gables Swimming team hoping to improve her swimming skills but also to become part of a tight-knit sports community that will always make her feel welcome.
Grade 10: Viviana Mejias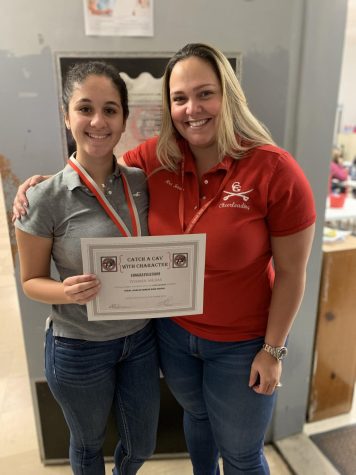 Mejias always tries her best to understand what her peers and classmates are feeling or experiencing. She has shown to be compassionate and caring and actively tries to help others through anything that may be troubling them. She believes strongly in staying true to her beliefs while also trying to understand any opinions that may differ from hers. Mejias believes that by being open-minded, she is moving towards becoming a better person and student. As an athletic trainer for the Gables student-athletes, Mejias motivates students when they come to her with injuries that prevent them from practicing. She can be seen talking to these students, caring not just for their physical injuries but for their emotional well-being as well. She tries to push student-athletes to be their best selves during their time of recovery.
"I was very surprised that I received the open-mindedness award because I had never won something that was teacher-nominated. [I feel that I am open-minded] because in any type of situation, I am open to new ideas so that I can find solutions to problems,"  junior Viviana Mejias said.
Grade 11: Isabella Castellanos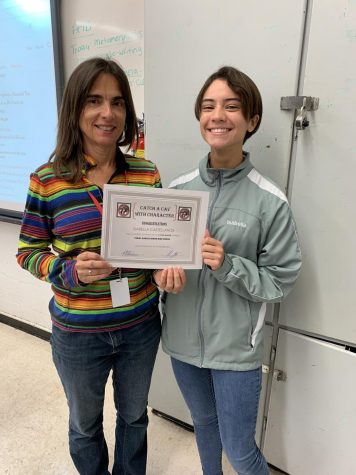 Through her work with the school's marching band and color guard, Castellanos has gotten the chance to collaborate with other students to bring success to Gables. Her extracurriculars have allowed her to meet and bond with a community made up of very diverse individuals. To Castellanos, open-mindedness can be defined as "being able to accept others despite where they come from." She always tries to look at a person for who they are and how their experiences have shaped them, instead of preemptively judging someone for their opinions. This has allowed her to explore and build upon the value of her own opinions. Castellaños works with the Gay-Straight Alliance club (GSA) to promote acceptance of everyone's sexual orientation on our school's campus. She always makes an effort to find a new outlook on frustrating situations and brings an optimistic point of view to discussions.
Grade 12: Kelvis Colina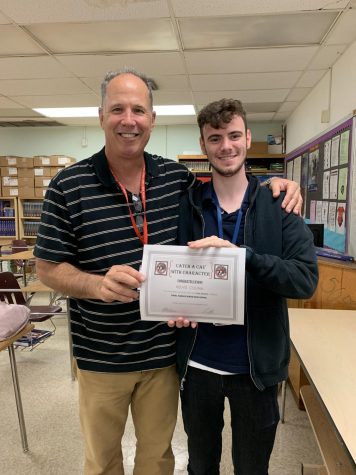 In his Government class, Colina partakes in several discussions about a variety of topics. Colina says he always manages to present his opinion while still considering the arguments that his classmates make. His teacher, Mr. Paz, nominated him for this award because he saw the judgment-free environment Colina created during class debates and discussions. Colina carries a welcoming aura that allows people to be open around him. Colina is not only a well-rounded and involved student but is also the manager of the school's wrestling team. His ability to be open to different perspectives is what he believes has allowed him to become a leader.
"It feels great to be recognized for the open-mindedness award. I do feel I deserve this award because I always try to maintain an open mindset in my government class, as well as all my other classes," senior Kelvis Colina said.
These four exemplary students have reflected upon the true importance of accepting one another for who they are. The respect they carry for those around them is honorable and, admittedly, sometimes difficult to have. They are role models and should be viewed as such as they continuously try to be their best selves as they represent what it means to be a Cavalier.
Leave a Comment
Your donation will support the student journalists of Coral Gables Senior High School. Your contribution will help us cover our annual website hosting costs.
About the Contributors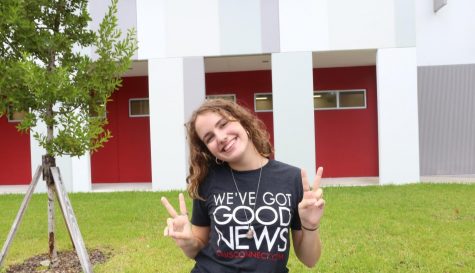 Maia Berthier, Co-Editor-In-Chief
Maïa Berthier is a senior in the International Baccalaureate program at Coral Gables Senior High. This is her fourth year in CavsConnect and second year...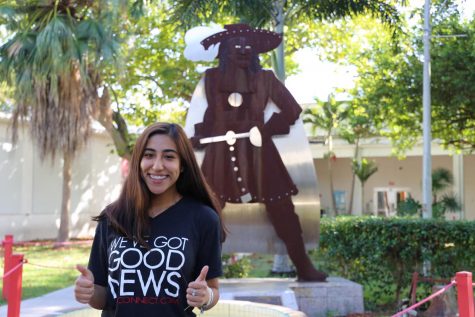 Jesse Zambrano, Spotlights Editor
Jesse Zambrano is a senior in the International Baccalaureate (IB) program. When she arrived to the US, it was clear to Zambrano how important it was to...