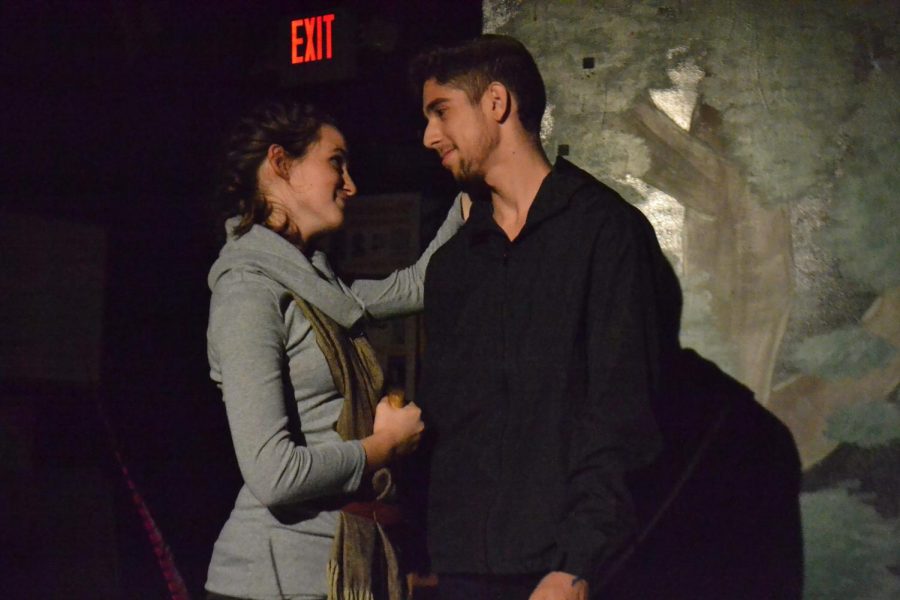 Van Galex
Troupe is a performance-based class where students compete against other Thespians. The students who were selected for this year's Troupe 0476 are currently working on their Individual Events (IE), which include a variety of categories like monologues, duet musical, publicity and large group musical. Their IE competition will be taking place on Dec. 1 and 15. If one of their submissions gets a superior, they move on to the next level of competition.
On Nov. 5 and Nov. 8, Troupe held their first performance of the year entitled "One Acts". For the One Acts, the script could have been student-written or from a published play, but it could not exceed forty-five minutes. These mini-plays can then be sent to competition. Auditions for both acts were held in a span of approximately three class periods with rehearsals starting shortly after. The students worked vigorously to memorize their lines and cues to make their first performance as good as it could be.
"Since we are such strong actors, we were able to pull it all together and make it work cohesively," junior Van Galex said.
"Locker Next 2 Mine" was the first One Act presented which was a play by Johnathan Dorf, a playwright. This act was about a school struggling with the loss of two students but only one of them was being addressed while the other was ignored. The student body is unable to decide which one to discuss and talk about, leaving them at odds with themselves. The students in Troupe did their own interpretation of the play. The rehearsal time of three weeks for this play wasn't as long as the second. Although they had a few bumps along the way, there performance was carried amazingly.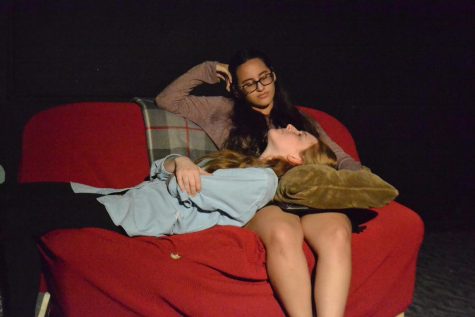 The second One Act play they performed was "Writer's Block, Romance, and Other Inconveniences" which was written by senior Anna De La O. It was about Jeannie, an aspiring author, who did not want to allow her main characters to fall in love because she could not allow herself to fall in love with someone. The inspiration for it came from a quote written on an Instagram post about the Hogwarts Houses. The quote was, "Sometimes I can feel my bones straining under the weight of all the lives I'm not living," which was said by Johnathon Safran Foer. The quote became the opening line of the play and De-La-O's senior quote in The Cavaleon. Her main character's name, Jeannie Flowers Lemmings, was inspired by a passenger she checked in at her job as a Pier Agent. The only change she made to the original script was the love interest. Originally, it had been a man but it was changed to a woman named Colleen. The auditions and rehearsals for her play ran from the beginning of the year to early November. Her One Act play was chosen to go to competition on Wednesday, Nov. 7.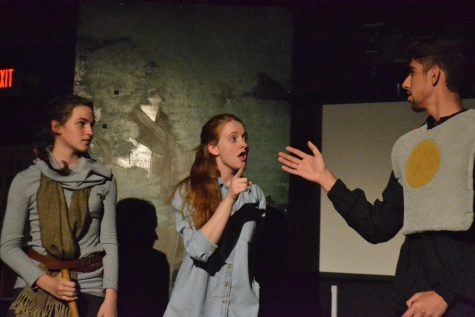 "I was really happy with the final product of my one act, and the reaction we got from the audience," senior Ana De La O said.
The students involved in Troupe are working hard towards their future performances and preparing for competitions, as they hope to bring home many victories before the school year ends. All of them are very excited about their upcoming shows and about being part of such an inclusive community that is always there for each other. Look out for any information about these upcoming performances. It's a show you will never forget!