Falling for Fall Favorites
As we enter November, we are all excited as the crisp magic of autumn comes full swing. It's time to get into the fall spirit as we approach Thanksgiving by surrounding ourselves with as much coziness and as many delicious treats that we can! We are here to help you say goodbye to boredom and say hello an enchanting autumn. Although Miami does lack a clearly defined fall season, there is no shortage of fun activities to do!
Visit Knaus Berry Farm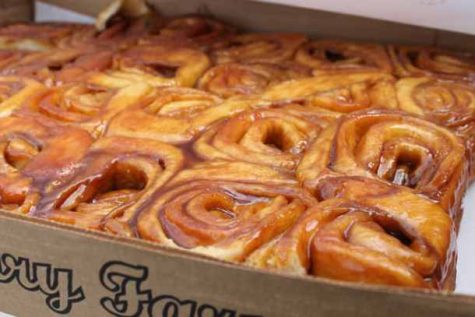 Mmm…soft, warm, magnificent cinnamon rolls fresh out of the oven, melting in your mouth as the cool breeze brushes against your skin. Doesn't that just sound delicious? Don't miss out this fall season on the popular Knaus Berry farm cinnamon rolls and other baked goods. The menu includes bread, cake, cookies, brownies, herb rolls, pecan rolls and so much more! This is an amazing location to enjoy some warm baked goods and the changing weather with friends and family members. You can also pick your own berries on the farm or just take some that have already been hand-picked for you. The farm recently re-opened on Oct. 30 for the 2018 fall season so make sure to head on over to enjoy their delicious treats.
"Although it may be a long drive from Coral Gables, Knaus Berry Farm's cinnamon rolls are definitely worth it! They are so warm and taste even better when it's chilly outside," senior Paola Gonzalez commented.
Go to a Pumpkin Patch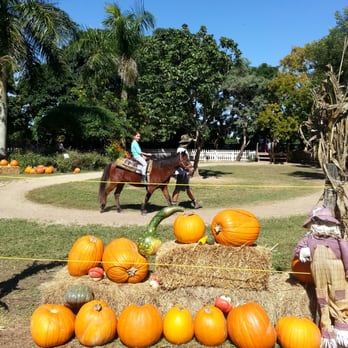 The word "pumpkin" is synonymous with fall. Decking your home out with pumpkins is a must to feel in-season. A family-favorite pumpkin patch is The Little Farm. Not only does this location have a variety of pumpkin options for you to choose from, but it also hosts ponies, goats, a butterfly garden and other farm animals. Don't miss out on the great photo opportunities available here as the farm will be completely decorated for the season. Make sure to check out more pumpkin patches like Hope Pumpkin Patch and Coconut Grove Pumpkin Patch for an even wider selection of pumpkins to choose from.
"Pumpkin patches are the perfect spots for pictures! There are so many to choose from that you can carve and light up in your home," sophomore Mary Rodriguez said.
Attend the Miami Book Fair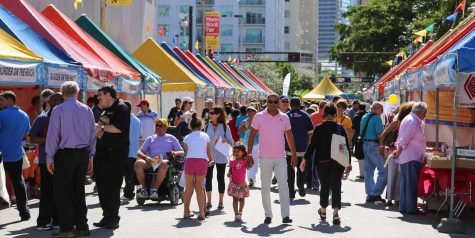 Are you a book worm? The Miami Book Fair is the perfect fall event for you! Enjoy the evening with talented authors from all around the world including Laura Esquivel, Tina Brown and Jaime Bayly starting Nov. 11. Not only will there be writers, but there will also be games, intimate readings and an unforgettable outdoor festival featuring dance parties and live music with DJ Mr. Pauer with his unique "Electrópico" sound. Short films will be presented at the "Transoceanic Video Exchange" and hands-on games will be available including "Exquisite Porch."
We wish you a beautiful autumn season and we hope you take advantage of this crisp time of year by taking part in some of these fun activities!