Catching a Cav with Character: Reflective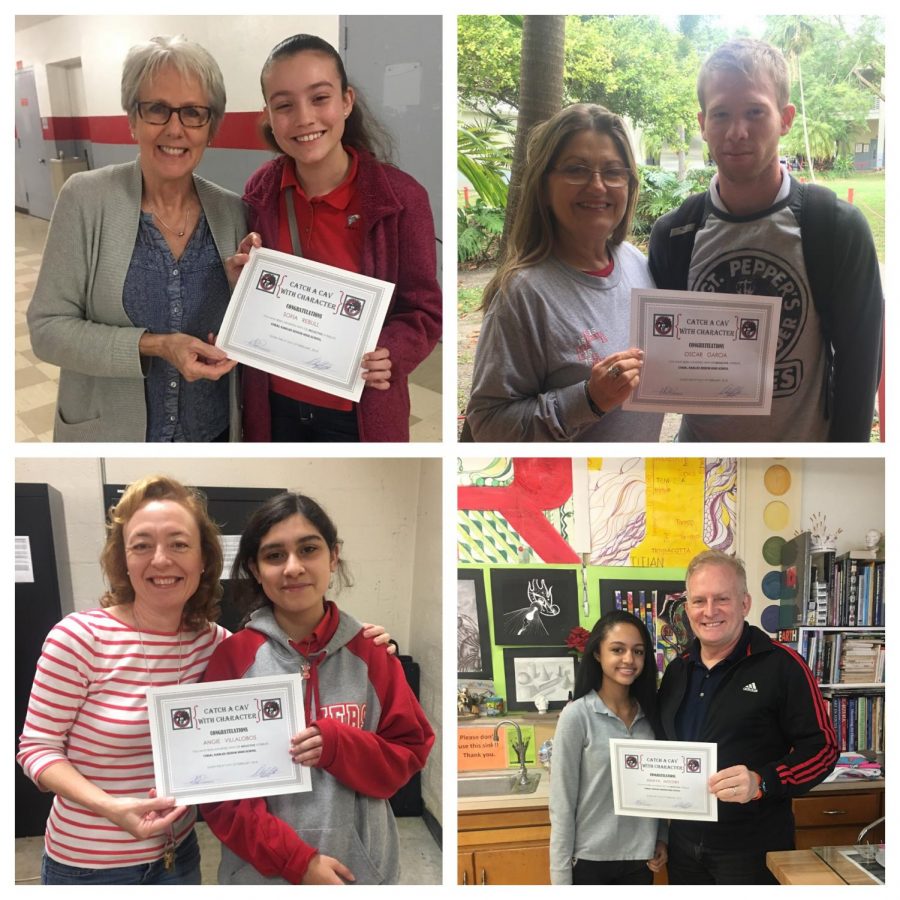 As the school year progresses, testing season continues to creep nearer and nearer. Amidst the stress of testing, students often forget to take a second to reflect on their own learning experiences and instead rush through their day in order to keep up with all their responsibilities. Not conforming to this normality, students Sofia Rebull, Angie Villalobos, Oscar Garcia and Amaya Mootry take time from their busy schedules to truly reflect on their strengths and weakness in all their schoolwork, using these thoughts to further build upon their learning and personal development.
Grade 9: Sofia Rebull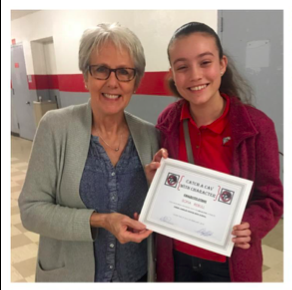 Rebull consistently demonstrates qualities that are encouraging to her fellow freshman classmates. She always tries to speak with an open mind in hopes of inspiring others to do the same. To Rebull, "reflective" can be defined as "an independent activity in which one takes the time to think about their own thought process and stance on all matters." She finds this particularly crucial as she believes in the importance of people having their own opinions, which will not falter with opposition. Her favorite part about Coral Gables Senior High is the opportunity to express her thoughts without fear of judgment or being silenced. An outspoken believer in sharing her own opinions, this reasoning motivated her to join the school's Debate club in order to strengthen her speaking abilities and share her thoughts with others.
"I am more than excited to work with Sofia next year in Student Activities and hope to have more classes with her too," freshman Sara Rabell said.
Grade 10: Angie Villalobos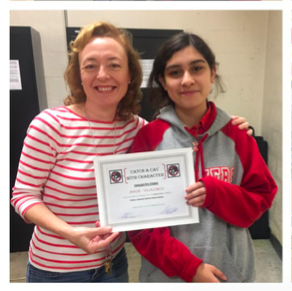 Villalobos is described by her peers as studious and dedicated. Always prioritizing her studies, she enjoys partaking in academic clubs such as National Honor Society and International Baccalaureate Honor Society. Within these clubs, she is able to give back to her community and grow as an individual. Villalobos defined "reflective" as "thinking every situation through thoroughly; not rushing into something you might not be prepared for, especially if you are not confident where you stand. But the most important part of being reflective is being careful with what you say and what you do in regards to speaking and treating others." Villalobos is a thoughtful individual who appreciates how Coral Gables Senior High offers a variety of rigorous courses as well as a wide range of clubs and sports, from visual art representation to badminton.
"I adore Angie. She is a great model student whose work ethic is admirable," IB chemistry teacher, Mrs. Kiely said.
Grade 12: Amaya Mootry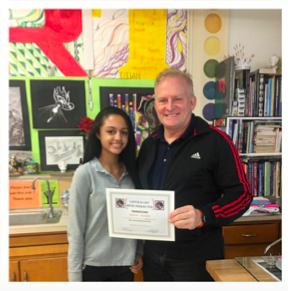 Amaya Mootry is the type of student that can be found expressing herself through art wherever and whenever she can. Mootry defines the word "reflective" as "being aware of your surroundings and realizing your flaws, taking into account every interaction and breaking it down in your head and taking a moment to analyze. I feel as if I do this a lot." Mootry's favorite thing about Gables is the International Baccalaureate (IB) community to which one can turn during times of academic hardships "because we are all in it together," Mootry said.
While each of these students has a different definition of the word reflective, they all share similarities when it comes to assessing their own unique development in both academic and social lives, bettering themselves in the long term.
About the Contributor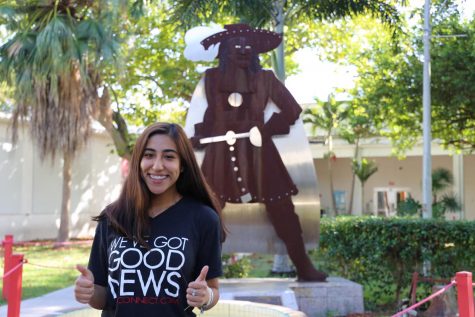 Jesse Zambrano, Spotlights Editor
Jesse Zambrano is a senior in the International Baccalaureate (IB) program. When she arrived to the US, it was clear to Zambrano how important it was to...