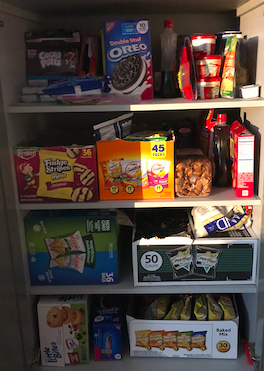 Emily Simon
After a long day of gruesome schoolwork, the first thing many students do when they get home is run straight to their kitchens. More often than not, students are caught between cooking a meal or settling for a bag of chips. In light of this, here are some exquisite after-school snacks so good, that you will be thinking about them all day long.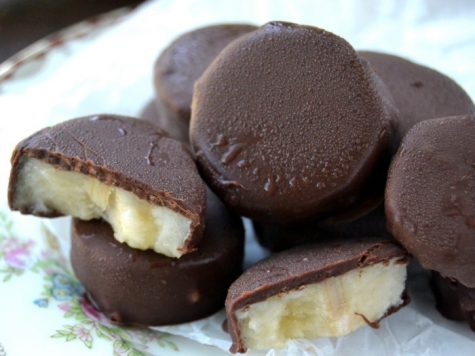 Chocolate Covered Frozen Banana Pieces: Nothing soothes an aching brain like a sinfully sweet frozen treat. This after-school snack is remarkably easy to make and can be prepared in advance. Simply melt chocolate in a saucepan over low heat and dip the bananas in the melted chocolate. Afterwards, place the banana pieces in the freezer overnight and enjoy.
"Every time I get home from school, I crave sweets; this is a perfect way to satisfy my sweet tooth the instant I get home," junior Mariam Vela said.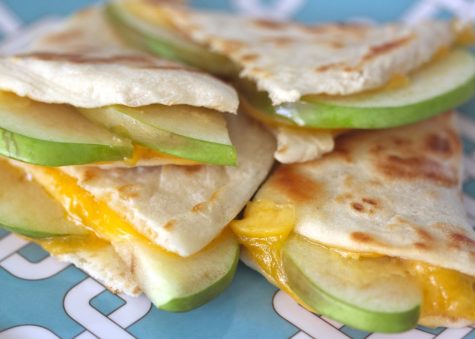 Apple Quesadillas: A quirky twist on a classic, the apple quesadilla, with its ooey-gooey goodness, hits the spot after a long day of school. The addition of apples adds a fruity tang to the savory dish, giving it a multilayered flavor profile. In spite of its unconventional look, this dish is not difficult to prepare. Use butter or non-stick spray to lubricate the pan, then place a tortilla covered with cheese in the pan. Afterwards, place thinly sliced apples in the tortilla, fold the tortilla in half and cook until the cheese is melted.
Roasted Chickpeas: The chickpea is truly one of the world's superfoods. It is packed with vitamins and nutrients necessary for the working brain of a high school student. Among the many ways to prepare them is to bake them. This snack, although more time consuming, can be made in advance and stored for later consumption. To prepare this, spread the chickpeas out on a pan and season them with salt or any other spice mix. Bake at 450 degrees for thirty minutes and enjoy.
"My mother makes this for me all the time. They are the first thing that I take out from the pantry when I get home from school," sophomore Fátima Gonzalez said.
What you eat after school is of the utmost importance as it allows you to unwind after a long day. Our bodies and brains crave nutrients after having expended a substantial amount of energy taking tests and completing assignments. These snacks are a quick and easy way to feel satisfied and ready to carry out the rest of your day.