Elodie Tardits: 4,400 Miles from Home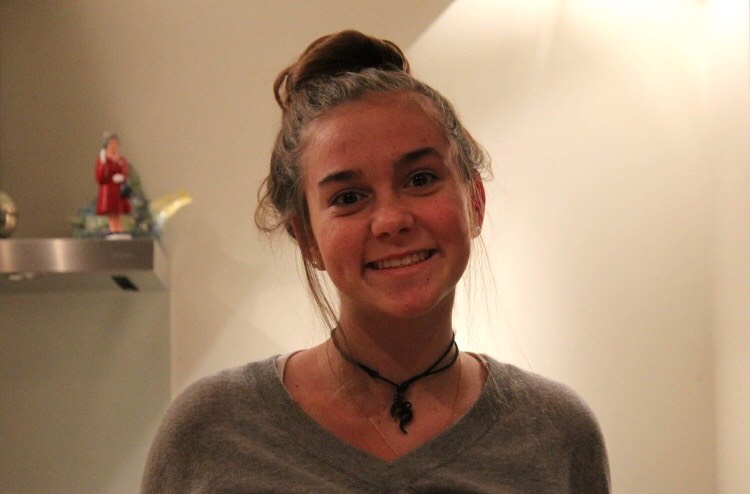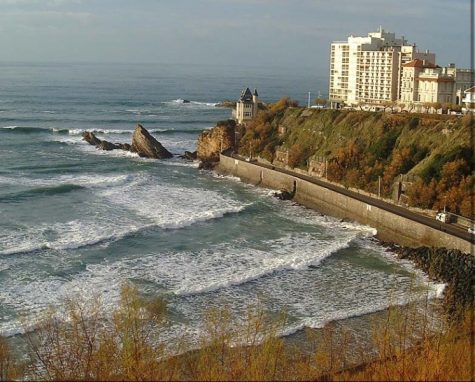 Sophomore Elodie Tardits appears to be your typical well-rounded Gables student. She competes on the successful Cavalier debate team, is a member of the League against Cancer and is involved in the Twenty Little Working Girls volunteer organization outside of school. However, unlike many of the students here, this is not Elodie's local high school; she traveled over 4,400 miles to get here from the city of Biarritz, France. Elodie was born in Biarritz and had been studying English there for several years in preparation for a year abroad in a foreign country. Originally, she planned to go to a place closer to home, England, but circumstances caused her to come to America instead.
Although the country is entirely new to her, Elodie is not the first in her family to live in the United States. Her father, Richard Tardits, was a walk on for the varsity football team at the University of Georgia (UGA) after spending his youth in France playing rugby. He held the record for the most number of sacks in a career at UGA until 2004, earning him the nickname "Le Sack" among fans due to his French background. He continued to participate in football and was drafted into the NFL to play for both the New England Patriots and the Arizona Cardinals.
Unlike her father, who stayed in America for many years, Elodie plans to spend only one year here for now and return home to France at the end of this school year. She is quickly adjusting to life here in America with both the positives and negatives.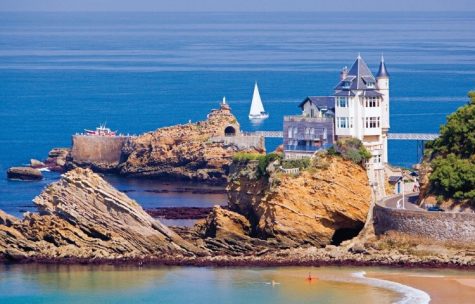 One of the biggest differences between France and the United States is clearly the language, but there are many more subtle distinctions that only someone who has lived in both places might notice. For example, Elodie observes that Americans tend to be more accepting of people from diverse backgrounds than many people in France, and many different kinds of people live in the same neighborhood.
"I was surprised by the different races of people living in the same area," she said. "People here are more open-minded and do not care if you are different."
Biarritz, where Elodie has lived her entire life until now, is a much smaller city than Miami – it has a population of about 25,300 people as compared to Miami's 453,600. Though Miami's large size allows for many different experiences, it lacks the "small town" feel which makes many people feel at home.
"I lived in a small town, so I knew everybody, but now I don't and I miss that," she says.
Regardless, Elodie says that the students at Coral Gables High School have been welcoming and kind to her. She hopes to continue being an involved Cavalier for her stay here and eventually return to her home country at the end of the year, taking what she learned back with her.