The Discipline of the Future: Computer Science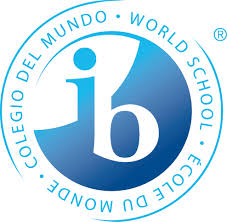 Computer science is an area of study many shy away from but can serve as a very useful skill to those who do dare to venture into its intricacies. This is true for students enrolled in both Higher Level and Standard Level Computer Science courses provided by our school's International Baccalaureate (IB) program.
The courses require each student to complete an Internal Assessment as part of their diploma process. Computer science allows some flexibility in each student's project as each assignment requires some variety. Students like Kimberly Cruz who is enrolled in SL Computer Science as a result of a scheduling conflict were assigned the task of creating a local website. This website would be used to aid a technician in advertising his website that provided pricing quotes with descriptions of the services provided.
On Cruz's website, the user can click on the desired service and once that action is taken, a total price will be displayed. It also allows the user access to send an email from the server to the administrator. Her original plan was a simple website that was accessible to both PC and mobile devices. Working with Windows 1o, Cruz used HTML, Javascript, and CSS to create her website. She also used a website server and domain website to assist in her creation and utilized a jQuery extension for her JavaScript code.
"
I would have liked to make it more appealing to the eye but I am satisfied with its results. It does its job well and aids the company well."
— senior Kimberly Cruz
Senior Osmani Alegre also took part in the Internal Assessment demanded by the IB Computer Science programs. Taking the course because he had been interested in the subject since his years in middle school, Alegre's plan was to make a desktop application that allowed people to create polls that could be voted on by others who fill them out. Based on these polls, the creator could see the demographics for each answer to better understand how people think.
For the most part, the plan was executed successfully as Alegre solely runs a Linux distribution called Ubuntu on his laptop. The program is used by Alegre along with others in the class to better understand Linux. He also used the Java programming language to make his program.
"I am satisfied with my project and what I accomplished, I just wish I could have made the user interface a little nicer. But the functionality of the program is there which is most important" senior Osmani Alegre said.
It is evident that these assignments given to the Computer Science classes prove to be no easy task but students in these courses have a passion for the subject and that provides great success in these endeavors, allowing for a better understanding of computer programming.