Waffle Makers: The New Panini Press
Question of The Day: Why use a panini press when you can use a waffle maker instead?
Just when you thought that people could not get any more creative, they have begun to use a waffle maker to make more than just waffles. This phenomenon has become a kitchen revolution and has taken over the nation as chefs are realizing the versatility of the waffle iron.
"I've never heard of the new waffle recipes people are trying, but I find them really creative and cool. I think it's great to think outside of the box, especially when food is involved! I'm definitely planning to try them," junior Yara Faour said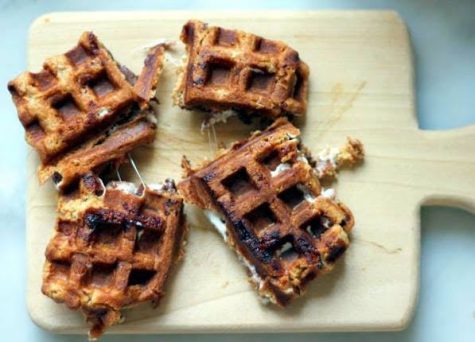 S'mores are not Just for Campfires
Never been the outdoorsy type? Well, thanks to the amazing powers of a waffle maker, you can get your daily dose of a s'more! Made with graham cracker dough, marshmallows, and chocolate chips, this new take on the traditional s'more makes an at-home camping experience that much easier. For the full recipe, check out babble.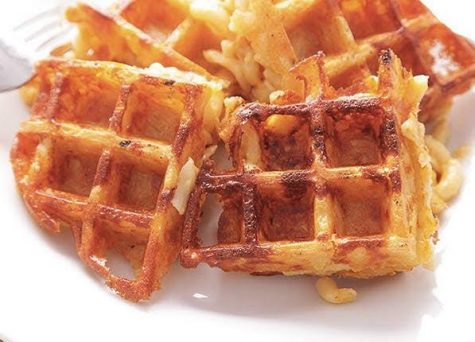 Mac and Cheese on the Go!
Ever been hit with a sudden craving for mac and cheese? With this new savory treat, you can now satisfy that urge. There are several ways to make this treat: from eating it with bacon, scallions, or between two slices of bread. The options are limitless! For more on mac and cheese waffles, check out Serious Eats.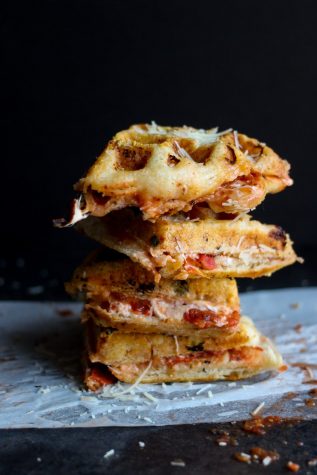 Deep-Dish it!
Don't settle for a normal slice of pizza; deep-dish it in a waffle maker instead! All you need is tomato sauce, pepperoni (or any other topping you prefer), and enough pizza dough to make both a bottom and top crust. For more on this recipe click here.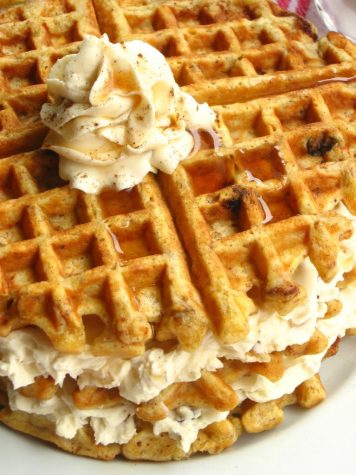 Waffled Carrot Cake… yep Cake 
As if waffled brownies and cookies weren't enough, you can now make yourself a personal cake too! In this recipe, carrot cake-meets-waffle to create a toasted, sweet treat topped with maple nut cream cheese. For more on how to make this cake batter and cream cheese spread, check out Willow Bird Baking.
"It's extraordinary how much people are doing with such a simple breakfast tool. I believe that people should revolutionize food because it is always good to try new things," freshman Dante Diaz said
It's time to replace your bland and simple breakfast, lunch, and dessert with these "waffled" foods! For more recipes and tips check out: Food Network.
About the Contributor
Mariam Ahumada, Staff Writer
Mariam Ahumada, an outgoing senior, is part of the IB program at Coral Gables Senior High School. She is eager to embark on her third, and last year,...