Don't Chew Your Food, Drink It!
WARNING! Please be advised that the following smoothies, despite being advertised as "meal replacements," are no replacement for a full meal.
Meal-replacement smoothies are often consumed by those enticed by low fat, low calorie and high nutrient foods, and those who are also trying to lose weight. While this may sound appealing, the ingredients are largely plant based, making it difficult to get the amino acids necessary for the creation of vital proteins the body cannot get anywhere else.
While you cannot live off solely a vegetable-based diet, it is largely appealing because of its low calorie density, or the amount of calories in a given amount of food. So if you would still like to give these "replacement smoothies" a try, below are a few recipes to get you started!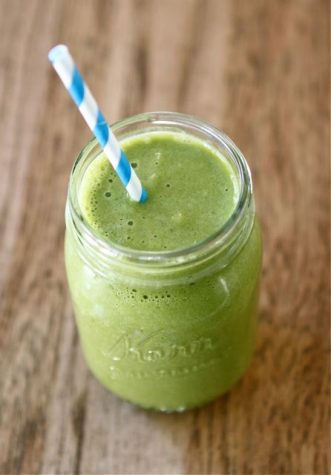 Leprechaun Protein Smoothie
This lean green blended machine packs a 27-gram protein punch with 17 grams of fabulous fiber! Made from avocados, spinach, coconut milk, mint and protein power, this smoothie not only tastes magnificently minty, but also contains a copious quantity of vitamins A, B, C, E, and iron and magnesium, in addition to an amazing amount of protein. Find the recipe here.
"Usually, the smoothies contain all the nutrients you need, but I don't think drinking smoothies all the time is good for you; drinking only liquids all the time probably has some negative effects," junior Venicia Castro said.
Almond Butter and Jelly Smoothie
This smoothie blends a classic sandwich with almond milk and ice. It contains almond milk, almond butter, protein powder, frozen fruit and absolutely no jelly. This smoothie is a low-fat and low-calorie smoothie that contains 26 great grams of potentially poignant protein, with only 400 calories! Find the recipe here.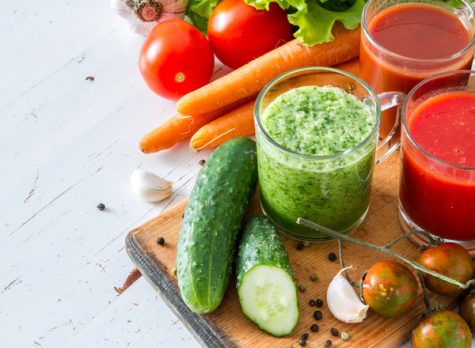 Avocado Banana Smoothie
This smoothie contains large amounts of protein, iron and potassium provided by the avocados, bananas and milk alternatives (like almond or cashew milk) in this magnificent mix! This smoothie has also been scientifically proven to be an excellent supplement for  your digestive system. Find the recipe here.
The recipes above are just a glimpse into the vegetable-ridden world of "meal replacement" smoothies. If you like what you've seen, and want more low calorie drinks to consume, click here for more recipes.