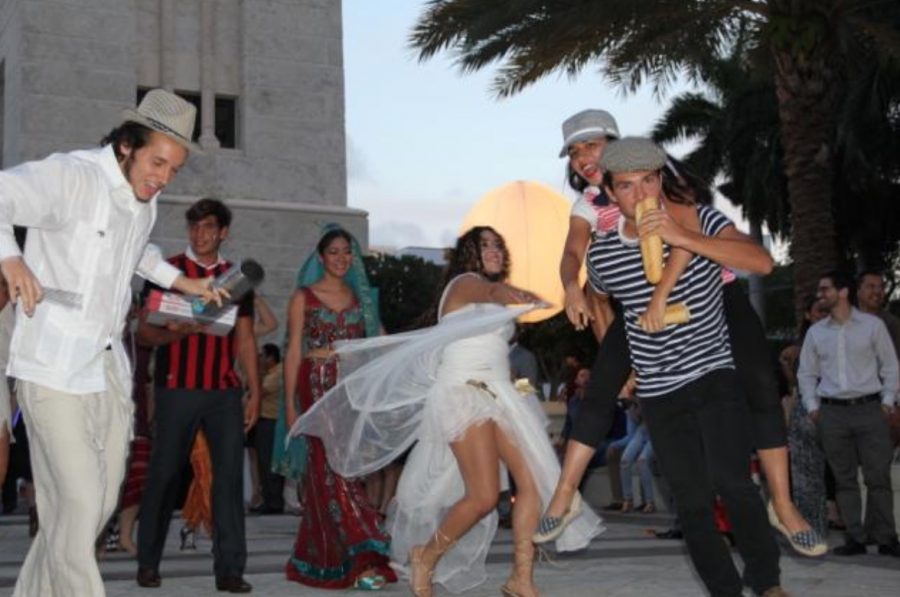 Cameryn Padron
With the 2017 Bridge for Peace fundraiser just around the corner, students are beginning to wonder what the event will entail.  Every year, the International Baccalaureate Honor Society (IBHS) sponsors the event to fundraise for a certain cause. The president of the IB Honor Society, Guneet Moihdeen sat down with Thomas Harley, the Best Buddies president, who submitted this year's proposal for a Bridge for Peace cause.
Guneet Moihdeen:
Q: What is Bridge for Peace?
A: Bridge for Peace is IBHS' community service project, where the IB students actually plan an international [fundraising] event.  It used to be a 5k or a walk-a-thon around the school and now it's an international dinner so it is really cool.
Q: Who originally inspired this year's cause?
A: Well, we had an application for submissions to submit causes.  Then, we had interviews and after that, we chose the one we felt we could accomplish the most with and the cause that stood out the most.
Q: How did this cause stand out compared to other submissions?
A: This cause isn't directly international but it is indirectly in the sense that it's about awareness, it's about giving them that equality in the sense that we're doing something for them and it's bettering our school.  So, anyone who goes to Gables and anyone especially who's in IBHS and in Best Buddies will see the direct change and it's on our campus, it's for us.
Thomas Harley:
Q: What role do you play in this year's Bridge for Peace fundraiser?
A: I'm the president of Best Buddies at our school this year and the fundraiser is through the club, it's an effort to create a lunch room, and me and the club sponsor Mrs. D'Alemberte basically came up with the idea together.
Q: Can you tell us about the cause you've chosen?
A: The cause we've chosen is for a lunch room which should be able to increase the social abilities and the inclusion of the special education students at our school.  It shouldn't be a safe space – in reality, the whole school should be a safe place – but it should be a stepping stone into which they can further increase their social abilities.
Q: What inspired you to choose this cause?
A: What inspired me is that I see all these special education kids around us and they're really no different, but they get treated like they are. So, the fact that it's 2016 and that's still happening is really disappointing.  I feel this lunch room will be able to further increase the awareness for them and really just be an awesome thing for [these students].
Guneet Moihdeen:
Q: What is this year's fundraising goal?
A: This year's goal is $10,000
Q: When and where will the event take place?
A: The event will be at the Coral Gables Museum and it's on February 16th.
Q: What type of entertainment will be at the event?
A: There will be a fashion show.  We're looking at having the live artists come again from last year, a band, and potentially a DJ.
Bridge for Peace will continue to be the school's most anticipated event and the 2017 dinner is definitely going to be remembered.