Cavs Go Global
After a year filled with stressful testing and bittersweet goodbyes, three Cavaliers made refreshing journeys to new places all around the world. Maria Ordonez, Adriana Baumann and Andrea Junco all traveled thousands of miles to encounter some of the most noteworthy places on the globe.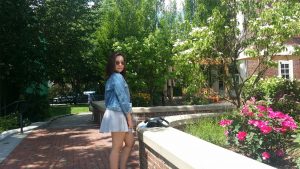 Maria Ordonez, a Cavalier senior, made the 1,250 mile journey to Boston, Massachusetts this summer. She stayed there for three weeks to experience and tour all the amazing universities in that area. One of Ordonez's top priorities, as a rising senior, is the important decision of what college she will attend next year, and this trip exposed her to a larger variety of schools. While she did get to visit Harvard and many others, she was also able to spend just as much time exploring the culture of Boston visiting the beautiful Boston Common as well as the Institute of Contemporary Arts. Finally, she visited Newbury Street, which in her words is the "Miracle Mile of the North." To top off the trip, she made the 13 mile drive to a very old-fashioned town named Salem. She loved it for its plentiful witch museums, which she said made it feel like Halloween in the middle of the summer. Not only did Ordonez get to explore college campuses, but she got to venture through the heart of Boston.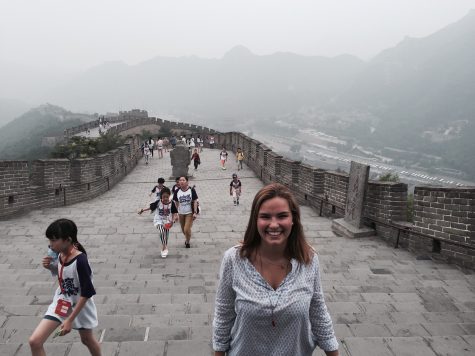 Our next vacationing Cavalier is Adriana Baumann, a junior who truly traveled the globe this summer. She went to 6 countries, and was able to experience a large variety of cultures. Her trip began in Turkey, where she traveled with her mom and best friend. She visited during Ramadan, the Islamic month of fasting, introspection and prayer. She admired all the celebrations and gained a new perspective that she had never been exposed to. On to Singapore she went – exploring the bustling big city created both an exhilarating and refreshing day. Next for Baumann was Indonesia, where she was able to ride an elephant, jet-ski and explore the beautiful waters and sea life while snorkeling. Amazingly enough, she crammed all this into just a day, as she hustled over to Malaysia just 24 hours later! She enjoyed a different type of nature here, which included monkey-filled rain forests, and large caverns and caves. Baumann finished off the lengthy journey with a trip to China, where she stated that the Great Wall was the highlight. With a passport full of new stamps and a mind full of new memories, Adriana returned to Miami a few flights later.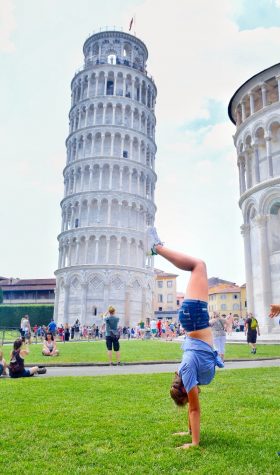 The last Cavalier we will look at is senior Andrea Junco, who visited both Italy and Greece this summer. Every city she went to had something special and unique about it, distinguishing each one from the next. She first entered Rome. She said the Coliseum was "was of the most impressive things she's ever seen." Like the typical tourist, she stopped by the Leaning Tower of Pisa and Juliet's Balcony in Verona. She also visited Venice and Florence, two of the most famous and influential cities of Italy. Next she flew to Greece, where, though she might not have had the longest stay, she was still able to see the incredible landmarks that the country is known for. In Athens, she saw the Parthenon, which ranked up there with the Coliseum in her mind. She also visited the city of Santorini to end her trip off, flying back to Miami the next day.
As summer came to an end, these Cavaliers returned home. For them, their memories may fade, but they will never forget the highlights of the experiences they had.
Leave a Comment
About the Contributors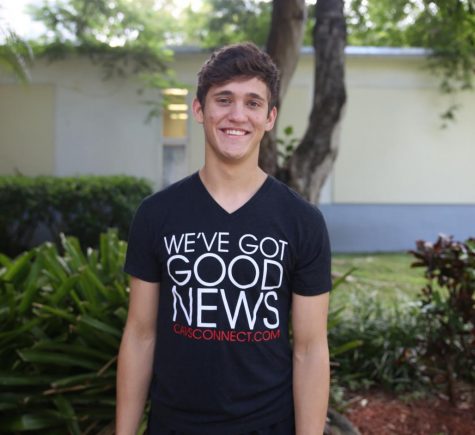 Thomas Harley, Copy Editor
Thomas Harley is a senior in the International Baccalaureate (IB) program at Coral Gables Senior High School. This is his third year in CavsConnect and...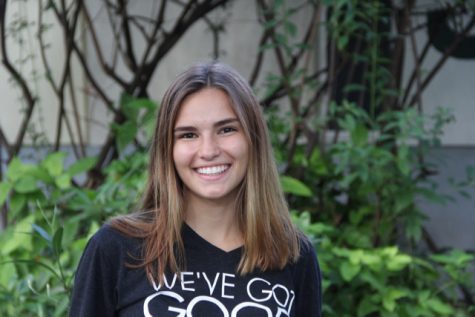 Adriana Baumann, Copy Editor
Adriana Baumann, commonly referred to as "Adri", is a senior in the International Baccalaureate (IB) program. Aside from serving as a copy editor on CavsConnect...