What Detox Color are You?
It can be so easy to get sick in Miami, especially with this bi-polar weather; that is cold one second and warm the next. Luckily for Gables students, here are some quick juicing recipes that can rid you of the dreading experience of a cold. So avoid the hassles  and  boost your immune system the healthy way with a juicing detox!
First things first, these recipes are for immune system boosts, NOT dieting purposes. Detoxification for weight loss can actually be dangerous and detrimental to the teenage body, especially since many detox plans require the lack of eating. So I'll emphasis again that these recipes are not for dieting purposes!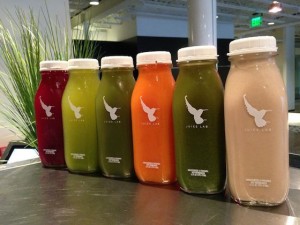 The Red Detox (The Beet and Carrot smoothie): This detox smoothie is packed with vitamins and antioxidants, making it a fantastic way of cleaning your body and speeding up your immune system. The mixture of beets carrots, clementines, green tea, red grapes and ginger, make this drink a force of vitamin C that is great for winter cold months! For more information if this drink check out Jeanettes Healthy Living for more.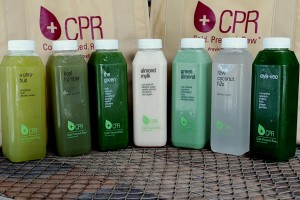 The Orange Surprise: No, there are no oranges in this drink, surprise!  This combination of apples, carrots, celery and lime pack this drink with all the necessary nutrient your body craves. Not to mention, that it is a detoxification miracle, in that it helps keep your body wholesome. For more on how to make this recipe go to Girl Cooks World.
The Yellow Lemon Ginger Detox Drink: Why make it more complicated than it needs to be? The ingredients are listed in the title. This amazingly simple drink is a great way of prepping your stomach before eating. It allows your body to prepare itself for the toxins in the food and eliminates them immediately. Visit SkinnyMs for more on the recipe.
"I have no idea about the effectiveness of pressed juice detox, mostly because I've never seriously considered attempting one. I know from secondhand experience that some cleanses can be effective in ridding your body of junk food toxins," senior Maya Iskandarani said.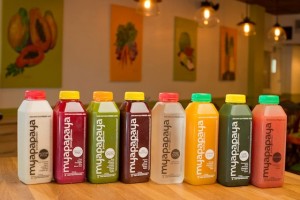 The Greens Juice: Want to get out of eating your vegetables at dinner? Then drink this instead! Even though this green drink has cucumber, spinach, collards, parsley, cilantro, and lemon, it actually tastes good. Plus, your body is bound to thank you for it later, because it is packed with so many vitamins that promise to make your body feel better. For more on the Greens Juice go to Miss Kait Online.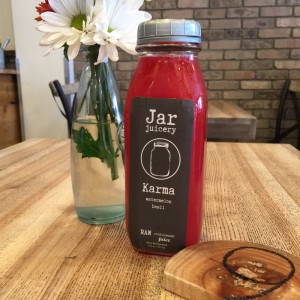 The Detox Blueberry Fruit Smoothie: Put some blue in your system, and detox your body with blueberries! It really doesn't get easier than this. All you need are blueberries, unsweetened cranberries, and bananas. So don't go beyond the fridge and drink something that will speed your immune system to the max such as coke. For more on the recipe, check out Savour The Senses.
A pressed juicer detox is a great and healthy way to cleanse the body and boost your immune system. Of course, in order to make one of these detox juices you need a juicer, so check out the best juicers of 2016, and good luck with your detoxification and immune boost!