Put the Healthy in "Junk" Food
Eating healthy can be difficult, especially when all you crave is junk food. Luckily, here are some quick and easy recipes that can help quench that craving and keep away unhealthy foods. It's kind of like eating junk food, but without the consequences!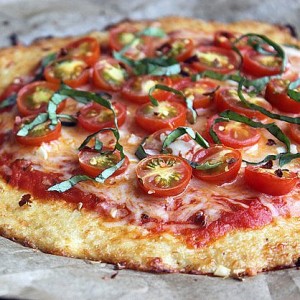 Cauliflower Pizza: An easy way of replacing flour from a diet is by eating cauliflower instead. Try using cauliflower instead of dough in pizza to get the same tasty results and less calories.
 Recipe:
– 2 Ib. of cauliflower florets, riced
– 1 egg, beaten
– 1/3 cup of soft cheese (chevre cheese preferable)
– 1 teaspoon of dried oregano
– pinch of salt
For more information on the recipe visit Detoxinista.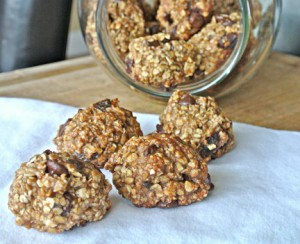 Oatmeal Cookies: Getting rid of cookies completely isn't necessary, but only if your willing to replace cookie dough with oats.
Recipe:
– 2 cup of oats
– 2 large banana, mashed
– If desired you can add in some of the following: Chocolate Chips, vanilla extract, raisins, chopped walnuts, almond, pecan or coconut flakes.
Banana Pancakes: Unlike many foods, pancakes can be made from almost any ingredient. Try replacing normal pancake batter with flax seeds for a healthy swap!
Recipe:
– 1 banana
– 2 eggs
– 1 tablespoon of flax seed, grounded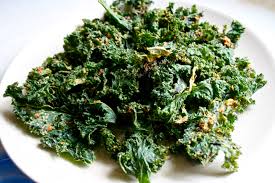 Kale Chips: Chips are not just the ones from the sealed foil bags. In fact, they can be rather nutritious when you replace those greasy potato chips with tasty kale chips!
Recipe:
– 1 small bunch kale (about 1/2 Ib.)
– 1 tablespoon of olive oil
– 1/4 teaspoon of garlic powder
– 1/4 teaspoon of salt
Pasta! : Pasta is a delicious, but a fattening food. Try either of the two pasta recipes below for a healthy alternative!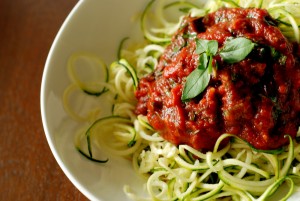 Zucchini Pasta: 
– 2 zucchinis, peeled
– 1 teaspoon of olive oil
– 1/4 cup of water
– salt and ground black pepper to taste
For directions on how to make the zucchinis into pasta check out the recipe on allrecipes.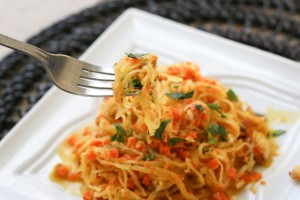 Spaghetti Squash Pasta:
– 1 spaghetti squash, halved lengthwise and seeded
– 2 tablespoons of vegetable oil
– 1 onion, chopped
– 1 clove of garlic, minced
– 1 1/2 cups of chopped tomatoes
– 3/4 cup of crumbled feta cheese
– 2 tablespoons chopped fresh basil
For more information on how to make the pasta visit allrecipes.
Choosing to eat healthy over junk food is not always the easiest decision. Hopefully these tasty alternatives will make that decision that much easier, and help you stay on the healthier path of life!
Leave a Comment
About the Contributor
Mariam Ahumada, Staff Writer
Mariam Ahumada, an outgoing senior, is part of the IB program at Coral Gables Senior High School. She is eager to embark on her third, and last year,...