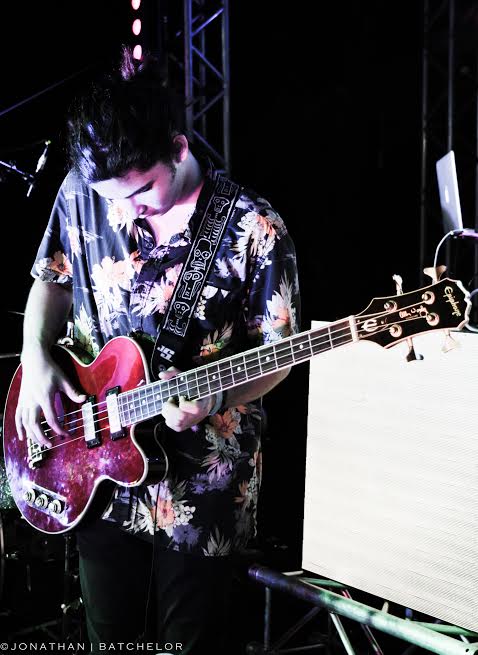 Joaquin Cornitre
Joaquin Cornitre is a junior in the IB program at Gables. When Joaquin isn't at school, he is either spending his time taking a nap or composing music – he has a passion for music that is out of this world. He also lived and went to school in Panama, France and, now, Florida.
Q: Why did you transfer schools?
A: I transferred schools because I wanted to finish my secondary education in the United States.
Q: How is life different in Panama from here?
A: Panama is a lot smaller; it's very small communities . Generally, you will be within your school and the schools themselves are really small. There's only private international schools – 100 students or so. It's very small.
Q: Which school system is better in your opinion?
A: I think this one. It's a very similar school system but what changes is the size of the classes, so this one was definitely better since I get to meet new people and connect more.
Q: Do you prefer school in Panama than in the US?
A: It has a special place in my heart, but I don't think it was the best. It was more because of the people that I prefer it.
Q: How has the transition been?
A: It's been really good – really easy, and people have been nice. I haven't had any issues. Nothing, everything is fine.
Q: Do you have any hobbies?
A: I like to play music. I compose a bit and I sleep.
Q: How many years did you live in France, and did you like it?
A: I lived in France for 8 years and I liked it towards the end. The beginning was a bit rough – new language, new country, didn't know anybody, no family. But I met people and it was good towards the end.
If you love learning about new places around the world and hearing cool stories, Joaquin is your guy!