Surviving Black Friday
It's that time of year again to train and prepare for crazy discounts! With Black Friday only a couple days away, the question on most peoples minds is how to get to that one item they've been dreaming about, and save on Christmas purchases. Luckily, here are some tips on how to survive Black Friday.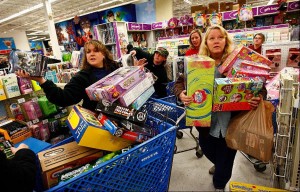 "I think Black Friday is pointless. I feel like the sales are all just scams for department stores to make more profit, but if you really want to survive Black Friday you definitely have to arrive at an early time," junior Samantha Alvarez said.
List it!: Preparation is key when it comes to Black Friday. Take time before the big day to make a list of what to buy and what stores have the most affordable prices. This is important in making sure that little time is wasted while your hunting for discounts, and are struggling to find the most generous deals in a crowd of probably aggressive customers.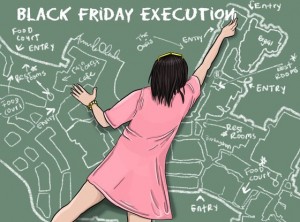 Advance Stakeout: Never be ashamed to stakeout a store beforehand and become familiar with the store set up. Stakeout the store two to three days before and mentally map out where everything is located. It might be slightly obsessive, but it will make or break your chances of getting to that gift you've been dreaming and working towards.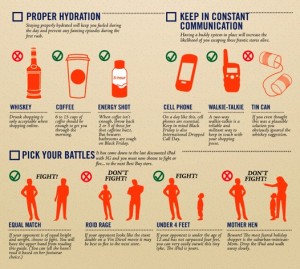 Delay: Succeeding on Black Friday relies on who gets to an item first, so try to avoid being the last person to arrive at the store. This doesn't mean be that person who camps outside the store the night before, but make sure to be there bright and early. Remember: it all comes down to mere minutes on Black Friday.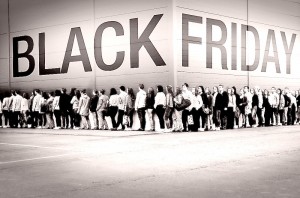 Skip it Entirely: It's important to keep in mind that Black Friday is not the only way to save on Christmas gifts. In recent years online shopping has become more popular, and with a discount day of their own. Online shopping websites have come up with a little something called Cyber Monday! Thanks to this great day it's no longer necessary to miss waste your Friday running around for discounts, because now you can rest that turkey gut and max out your credit card online!
"I would say Cyber Monday is better than Black Friday considering that you don't have to worry about confrontations with other dedicated shoppers trying to get the first thing on sale in stores. And you don't have to commute far to shop at stores far away from each other. Black Friday's fun for people watching though," sophomore Yara Faour said.
Every year many shoppers look forward to Black Friday and others to sitting  infront of their computers for Cyber Monday. So ask yourself: are you going to stakeout that store or spend your Friday clicking away at a computer?