Interact Brings Lauren's Kids Bin to Gables
When it comes to helping others in the community, Gables Interact puts maximum effort into serving and raising awareness for important causes. The current sponsor, Ms. DePaola, President Giselle Vera and the club's board members try their hardest to make the most of the school year. Interact is involved in a variety of fundraisers and drives that aim to help the less fortunate. They also participate in 5K walks like the Breast Cancer Walk at Bayfront Park.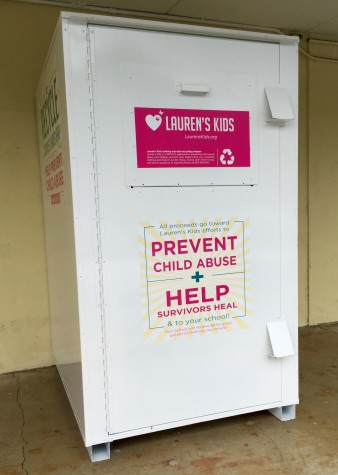 "We as a club, with the help of our sponsor Ms. DePaola, offer a plethora of events throughout the year for our members, from walks to card making. Not only does Interact have events that are already planned out, but Interact also gives students the opportunity to have their own projects to expand to the rest of the school," Vera said.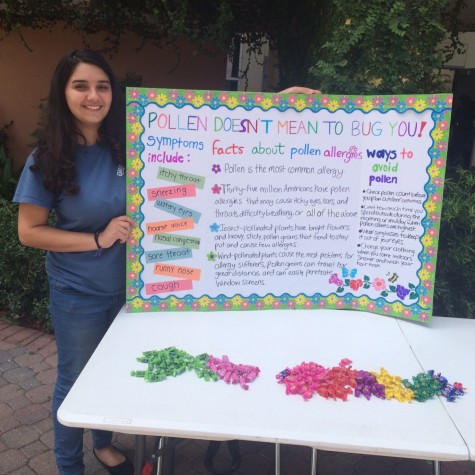 One of Interact's most recent achievements was setting up a clothing and shoe collection bin for Lauren's Kids, an idea brought to the club by Board Member Lady del Castillo. A non-profit organization, Lauren's Kids strives to prevent childhood sexual abuse through education and awareness. Students can take part in this commendable cause by donating gently-used shoes and clothing to the collection bin located near the student parking lot.
"Earlier this year, [Lauren's Kids] created a recycling system and worked with Miami Dade's superintendent in order to place an electronic recycling bin in every Miami Dade school. […] Then, at the end of each quarter, a representative comes by and takes all the donated materials and distributes them among children who they have taken under their care after they were sexually abused," senior Lady del Castillo said.
Don't miss the opportunity to help the community by participating in Interact's events. Anyone interested in learning more should attend the club meetings, held every third Tuesday in the New Cafeteria.