Easy Ways to Make Money
Do you ever find yourself walking past a vending machine, putting your hand in your pocket and finding it empty, forcing you to give up a treat? Have you ever walked past a store and seen some pants you like but can't afford? Are you trying to save up for a cool new phone but you do not know how to do it? Here are a few easy ways that you can make some quick money:
There are a lot of different ways to make some quick, easy money online.
Online Surveys: There are many sites that will pay you for taking surveys. InboxDollars is one of these sites, the cool thing about it is that they give you $5 just for signing up!
Online Reviews: There are other sites that will pay you for reviewing things online. UserTesting.com is a website that gives everyday people money for reviewing websites. Each review takes about 20 minutes and gives you $10. Also, Slicethepie is a website that pays its users to review the music of unsigned bands and artists.
EBay: If you have some old things that you have stopped using, then you could sell them on EBay. There are a lot of people on EBay that are willing to buy all of your old things, making the saying "one man's trash is another man's treasure" a reality.
Work Around your Neighborhood
Babysitting: If you walk around your neighborhood chances are you will see a family with small kids. Some people would see this and think "Oh, that's nice" but you could see a way to make money. Simply walk up to a family casually, and as you are conversing with them tell them that you live close and if they ever need someone to look after their children, you would be willing to babysit! Keep in mind: it's always best to get to know the family a bit before volunteering to care for children you've never even met.
"I think that babysitting is a great way to make some extra pocket money," freshman Saily Salgueiro said.
Dog-walking: If by any chance none of the other methods are appealing to you, then you should definitely think about dog-walking. Dog-walking is a great way to make a good weekly income! The business is simple and if you are a dog person it is something you won't get bored of.
Having considered all of these options, it would be a great idea to choose one, so that the next time you dig into your pocket it is full of cash. 
About the Contributor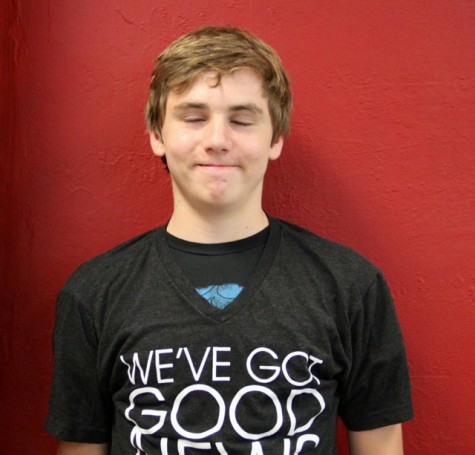 Nicolas Schmidt, Staff Writer
Nicolas Schmidt is a sophomore in the IB academy here at Gables. He was born in Chile but at the age of 1 he moved to Spain and was raised there. He moved...