Cavaliers Spread School Spirit
This past week Cavaliers showed their pride and creativity by participating in the annual Homecoming Spirit week where students dressed up according to a different theme each day; whether it was Blast from the Past Monday, Superhero Tuesday, or Western Wednesday, everybody had an opportunity to show some school spirit!
Although some students remained in uniform, most cavaliers were ornamented from head to toe with different accessories and costumes each day. Since Monday was "Blast to the Past", students were allowed to dress as if they were from another decade. Many peaceful hippies from the 70's and even heroes form Ancient Greece were seen parading through the halls with their "Love not War" signs and fashionable togas.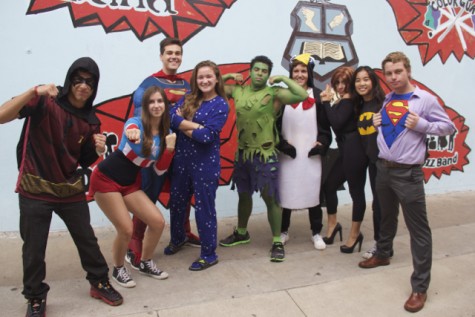 On Superhero Tuesday students showed there inner super hero by either arriving in a complete costume like the Incredible Hulk or by simply wearing a graphic tee with their favorite superhero on it.
"Super hero day was one of the best spirit days, and seeing everyone's creativity was amazing," sophomore Audrey Aragón said.
On Western Wednesday, students looked as if they just walked off the set of a western movie wearing cowboy hats and boots along with the classic flannel shirt to really emphasize their look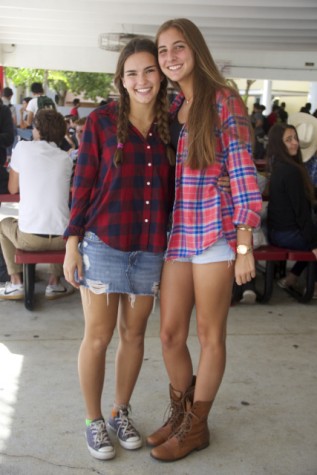 . Some students went outside the box and dressed up like people from the West Coast or as a horse. On Thursday,  students were able to show off their love devotion to certain sports teams and players by wearing their jerseys or entire uniform.
To conclude spirit week, the entire school participated in an all out Color War. Freshman wore black, sophomores wore white, juniors wore grey and the seniors, red. Students wore all sorts of accessories in their assigned colors in hopes of being able to go to the long-awaited homecoming pep rally which only allowed students in four or more spirit items to enter.