7 Online Shops for Your Summer Style
In just a few months, AP exams will be over and summer will finally roll around. But with summer vacation, comes unbearable heat and new fashion trends. Although there are many classic summer staples like a spaghetti strap floral dress or a pair of pink Chubbies, you can never go wrong with some unique clothing pieces for the summer months to come! Here are a few places to keep an eye out for your summer trends:
SHOP JEEN: For all your tumblr girl needs; SHOP JEEN is your tumblr feed embodied into a piece of clothing. From mesh bikinis, to glitter jelly sandals, SHOP JEEN has the 'mainstream' summer clothing but with an urban twist. This online store is a moderately priced, great place to refer to if you're in the mood to make a statement. You can visit their site here.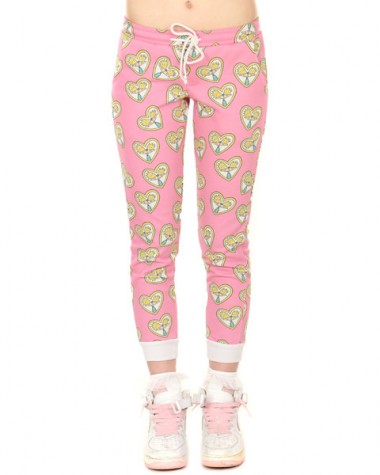 "I love SHOPJEEN because it literally has all the clothing I've seen on popular tumblr posts! I'm starting to see unique bikinis on my feed and I know that I can purchase my own on their site, which I'm super excited about for summer," sophomore Francesca Galliano said.
NastyGal: If you're the type of gal who wouldn't be caught dead wearing the same dress as someone else, NastyGal is the site for you! Each piece is unique with intricate cut out dresses and minimalistic swimsuits, it is easy to say that it would be difficult to find someone with the same clothing as you! NastyGal is a bit expensive, especially for high school students; but if you're looking for that one of a kind summer romper, it wouldn't hurt to splurge a little. You can visit NastyGal's website here.
boohoo: For a simple summer wardrobe, and a few staple pieces boohoo is the site to visit. Boohoo's prices are perfect for the high school budget, and has trending items like, the peasant top  and printed harem pants. Not only that, boohoo has a great male clothing selection!
ModCloth: Now let's take it back to the 50's, with polkadot one pieces and collared dresses. For all those retro guys and gals, ModCloth is the online store for you! With quirky graphic tees and vintage dresses, this store is your one stop shop for the complete summer wardrobe. ModCloth is a slightly more expensive store, but with a large variation of apparel, it is well worth the money. You can visit their site here.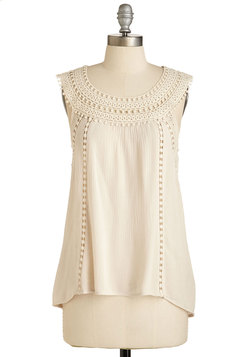 Sperry: Who doesn't love a cool pair of tan boat shoes? When it comes to summer, "beaching" and boating are two things that come to mind. With a pair of Sperrys, being trendy and comfortable is easy; plus they look great on everyone! Sperrys are the perfect summer shoe, and you can purchase a pair on their website here.
Etsy: Etsy is a website where people from all over the world can buy and sell custom and homemade items. Although Etsy does not completely concentrate on apparel, there  is a multitude of summer clothing items one can find. From custom-made rings to beautiful maxi dresses, anyone can find the perfect summer outfit that fits their personality! You can visit Etsy here.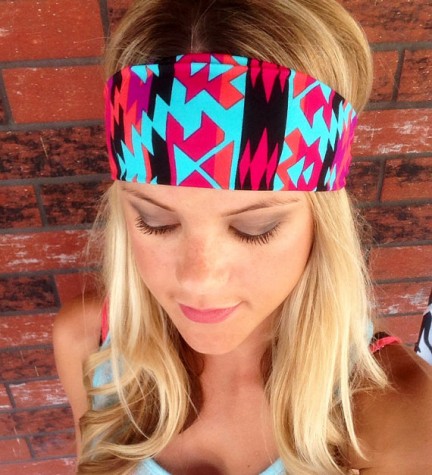 "Etsy is basically where I buy all my clothing; I really don't like mass manufactured items, I like to show my personality through my style. Etsy has tons of clothing that fit for all seasons, I can't wait to order my new summer wardrobe from there!" sophomore Liberatad Robledo said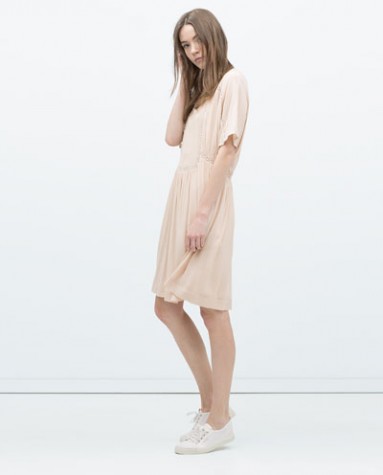 Zara: On this site, one can find sophisticated, clean-cut summer clothing without sacrificing personality. Zara is a store that offers mature outfits, that can make anyone look like they mean business. Their items are perfect for that sophisticated summer party on the beach, or even just hanging out with friends. Fortunately Zara is not only an online store, but it is also located in several malls around Miami; in fact there's one in Dadeland Mall!
With all these amazing stores at hand, it will be easy to stand out in the summer crowd; whether it be road-tripping, lounging on the beach or just hanging out with friends you're sure to find the perfect outfit with these sites!