10 for Your $10 Weekend
For many high schoolers, money is the limiting factor when it comes to planning weekend activities. However, in a city as big as Miami, there are many opportunities, especially for students, to have loads of fun for a low cost. Here are some ideas, all under $10, for a weekend that won't force you to empty your pockets.

1. Go to the museum!
Going to the museum can be a great way to spend a Saturday. As a plus, you might even get to learn something new. The Patricia and Phillip Frost Museum of Science offers discounted tickets of $9.30 to Miami-Dade students with the presentation of an ID, giving you the opportunity to attend one of their special light shows.
"I went to a Led Zeppelin light show and I think it was around $7, and it was a really cheap and nice way way to spend my night," junior Gaby Martinez said.
At Vizcaya Museum and Gardens, students can get in for $10. The Lowe Art Museum at the University of Miami offers tickets for only $5. If you're more into history, visit the HistoryMiami Museum for $7 with a student ID.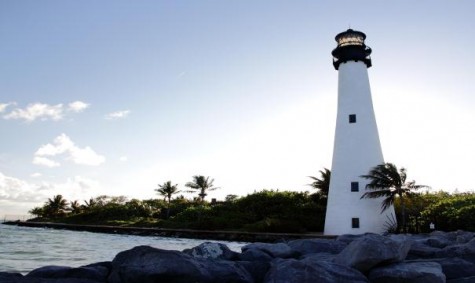 2. Head to the beach!
In Miami, beaches are aplenty and usually only charge a minimal fee for parking. Matheson Hammock Park charges $7 for parking on the weekend, as does Crandon Park on Key Biscayne, plus the $1.75 toll fee to get on the island. Bill Bags Cape Florida State Park, also on Key Biscayne, charges $8 per vehicle, $4 per single rider motor-vehicle, and $2 for pedestrians and bikers.
3. Attend a yoga class!
Beach Yoga offers $5 classes at 7 a.m., 5 p.m., and 6 p.m. everyday. Classes take place at the beach on 3rd Street. It is suggested you bring a towel, water, sunglasses, sunscreen and a donation for your teacher, though it is not required. For directions, click here.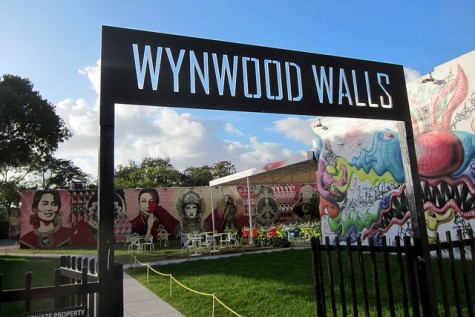 4. Visit Wynwood Walls!
Explore amazing street art for free! Featured art brings together artists' work from all around the world, going beyond your preconceptions of "graffiti." Located in the up and coming Design District, it is a great place to check out. On Sundays at 4 p.m., there are free bike tours; just bring your bike. For directions, click here.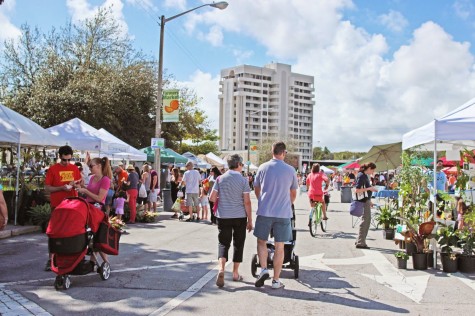 5. Go to the Farmer's Market!
The Coral Gables Farmer's Market, located in front of City Hall, is open Saturdays from 8 a.m. to 2 p.m. and offers a variety of activities. You can buy some fresh and delicious snacks, or participate in a free Tai Chi class. If you want to ride your bike, free bike parking is also available. The Art and Entertainment District is also hosting a market every other Sunday from noon to 5 p.m. at 14th Street and North Miami Ave. This market offers "culinary demonstrations, live performances and the occasional pop-up specialty area."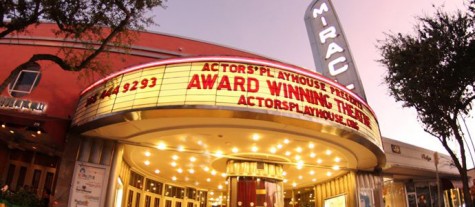 6. Watch a movie!
Rent some movies online or watch some old favorites you already have. Invite friends over and compile money to buy snacks like popcorn to add to your movie experience. The Actor's Playhouse at the Miracle Mile Theatre in Coral Gables occasionally offers free movie screenings. For more information, click here. You can also look up matinee showings.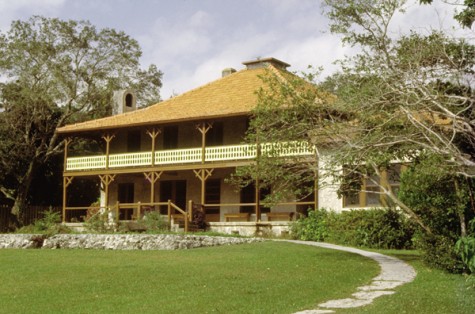 7. Explore historic sites!
Visit sites like the Barnacle ($2 general admission, $3 to enter the museum), the Merrick House ($5 for admission), the Miami Circle, or Simpson Park in Brickell.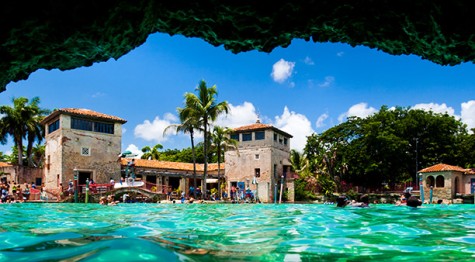 8. Head to the pool!
Venetian Pool is scheduled to reopen March 10, 2015. Entrance fees for Coral Gables residents is $5.50. Use your extra money to buy snacks at the concession stand.
9. Visit Knaus Berry Farm!
Drive over to Knaus Berry Farm to satisfy your cravings. For only $10, you can purchase a variety of fresh and tasty treats that will make your stomach smile.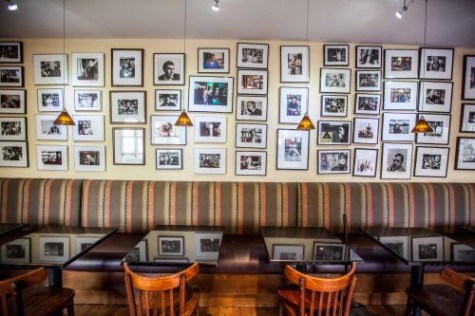 10. Go to the book store!
Visit Books & Books or The Bookstore In the Grove. Read a book while your there or get some homework done while you eat at the cafe. You may want to bring a bit of extra money if you want to buy a book or more food. If the bookstore doesn't work for you, visit the Coral Gables Library.
Now that you have some affordable weekend ideas, make the best out of your free time and explore Miami in the process.
About the Contributor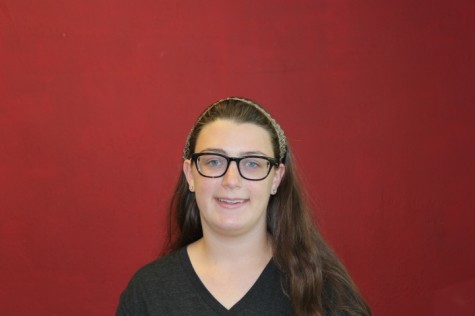 Sophie Feinberg, Editor
Sophie Feinberg is an IB senior excited to be a part of the hardworking team that is CavsConnect. Though soft spoken, she enjoys putting her words...