Get Physical With Your Family: Bond!
As the temperature gets warmer again, it is time to go out and get active instead of sitting inside waiting for the sun to come out. Why not do it with your family? Exercising can create a deeper connection with your family members and make some memories that you will cherish forever.
"It is good to spend time with your family so you can become closer and learn more about each other. Physical activity brings my family closer together because it is something we all have in common which also allows us to relate better to each other," freshman Gabriel Benedi said.
Luckily, living in Florida, there are an abundance of physical opportunities for you to share with your family. However, if you are stumped about something new to do or struggling to find something active for the whole family to enjoy, below are a few suggestions.
Camping: Living off the land or just staying outside for a couple of days, camping is another great leisure activity. There are a lot of great things to do while camping and with such variety, you are sure to find something everyone enjoys. Be open to new experiences. Some great places to camp are Larry and Penny Thompson Park and Miami Everglades Resort. Remember, Spring Break is just around the corner; reserve your place at a camping ground now so that you are not scrambling or left out at the last second.
Biking: If you and your family haven't taken a bike ride in a while, then you might want to consider it. There are a lot of fun trails around the Gables and some even cut through the wilderness of Florida. You can race around with your family while stopping to observe the wildlife in their natural habitats. If you travel a little further you can even bike around the Everglades to enjoy some peace and quiet. However, if you don't want to travel that far there are still sure to be some nice spots to bike around by your house. Some popular places for biking include Shark Valley and the Key Biscayne mountain bike trails.
"Biking is not only good for you, but is also fun because you get to ride around with your family. Biking is a great way to be active and still be able to bond with your family while doing it," freshman Natalie Viglucci said.
Yoga: Sitting in a room and doing various poses may not sound like fun, but it can be very enjoyable and make you feel more peaceful. Many places offer cheap yoga classes such as Green Monkey and Rina Yoga. If you don't want to go somewhere for a class, then you and your family can buy a yoga DVD or look online for some poses and stretches that are doable. Good workout DVDs include Yoga for Begginers by Barbara Benagh and Yoga For Stress Relief by Body Wisdom Media.
Canoeing: If you want to be a little more creative and take advantage of living near the water, canoeing is another great activity to try. Living in Florida, we are lucky to have a lot of canoeing opportunities in our backyard. There are a lot of beautiful places to go paddling around or just sit in your canoe and let the water move you. Some great places to canoe are off the coast of Key Biscayne and Oleta River State Park.
Walking: Walking may not be as active as some of our other suggestions, but it helps work your body out while giving you time to talk with the family. Be sure to include everyone. It is a great way to bond with your family while also enjoying the outdoors and working your body. You can walk pretty much everywhere, but some especially nice trails for walking are at Matheson Hammock and the Barnacle Historic State Park.
"
It is easier to go out and exercise if you have your family there to help motivate you. It is a very good way to bond with your family because you are accomplishing something difficult together."
— freshman Benjamin Estrada
Being physically active can help you in all aspects of your life. Doing it with your family can bring you closer together, help you motivate each other to be physically active and make memories to last a lifetime. Be sure to bring a camera!
About the Contributor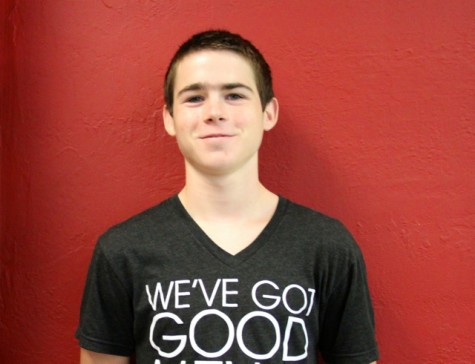 Cavan Wilson, Co-Editor-in-Chief
Senior Cavan Wilson is beginning his final year at Coral Gables Senior High School. He will be a Co-Editor-in-Chief this year and will be sorry to leave...