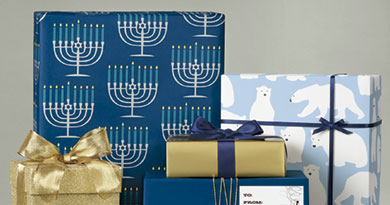 papersource.com
Thousands of years ago, a Greek king ordered Jews to worship Greek statues and cease practicing Judaism as they raided and destroyed Jewish temples. A special lamp in the temple called the menorah is traditionally not supposed to go out. Jewish rebels called Maccabees fought back and helped save the day, but found only enough oil left in the temple to light the lamp for a day. The lamp miraculously managed to stay lit for eight days as the Jews (those who practice Judaism) waited for new oil. Hanukkah, the now Jewish tradition that celebrates this miracle, begins at sundown on Dec. 16 this year. Don't be caught off guard by its sudden arrival. Here are some fun ways to celebrate the holiday of Hanukkah!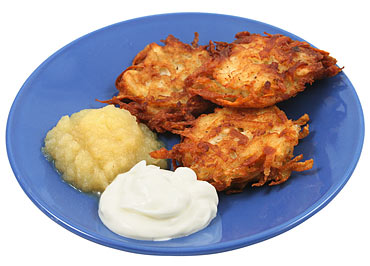 1. Start cooking!
To honor the miracle that the oil in the light of the temple lasted eight days when it was only supposed to last one, Jews cook potato pancakes, or latkes, in oil. Make your own traditional latkes or take a modern twist with sweet potato or zucchini. You could also cook up some sufganiyot or Israeli jelly donuts, traditional Hanukkah foods. Cookies and gelt (chocolate gold coins) are yummy treats for after your meal.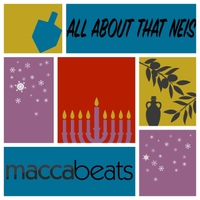 2. Rock out!
Much like Christmas, Hanukkah has its own special jingles to bring more festivity to the occasion. Check out classics like "I Have a Little Dreidel" and "Hanukkah, O Hanukkah." If that's too passé, take a look at this year's Hanukkah parodies including "All About that Neis," a twist on All About that Bass sung by the Maccabeats, a Jewish accapella group who comes out with a new Hanukkah parody each year.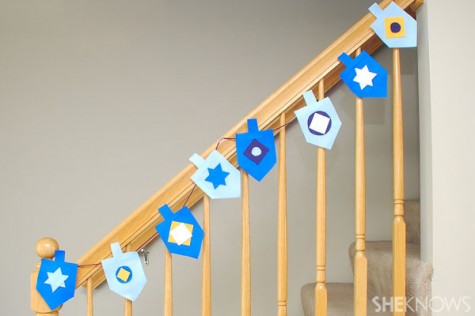 3. Get crafty!
Go back to your Kindergarten years and get crafty. Make your own menorah, craft a garland, paint a dreidel, or make some holiday cards.
4. Play some games!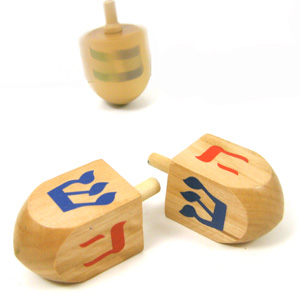 Dreidel is a traditional Hanukkah game that involves a special spinning top. On a dreidel, you will find four special Hebrew letters (nun, gimmel, hay, and shin), which form the message "nes gadol haya sham", meaning "a miracle happened there." To play, all you need are dreidels, gelt ("Hanukkah money") and a pot. If you spin your top and get gimmel, you get all the gelt in the pot, nun means you get none, shin means you put one gelt back in and hay means you get half of the gelt in the pot. If dreidel doesn't sound enjoyable, add a greater prize or try some Hanukkah trivia games.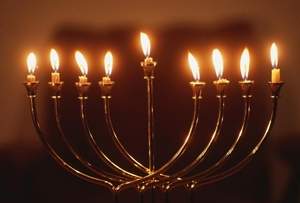 5. Attend a menorah lighting!
A hanukkiyah is a special menorah you use on Hanukkah. Jews light one additional candle each night, along with the shamash, or helper candle, which is used to light all the others. Throughout the holiday, many lightings go on throughout the community. Check out the lightings scheduled in Miami Beach here. Additionally, the Miami Heat will have their own lighting between the first and second periods of the game on Dec. 17.
6. Have a party!
What would the holidays be without family and friends? Invite over all of your loved ones to celebrate the festivities and enjoy the delicious food and beauty of the flickering menorah. Whether all of your friends and family are Jewish or not, the many interesting attributes of the holiday are something anyone can appreciate.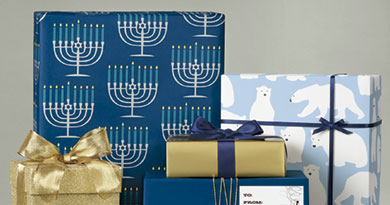 7. Give gifts!
The Christmas season has become a time famous for gift giving, and Hanukkah is no different. Wrap up presents in shining paper to give to all your loved ones. One of the best parts of the season if giving the perfect gift and seeing the joy on the person's face.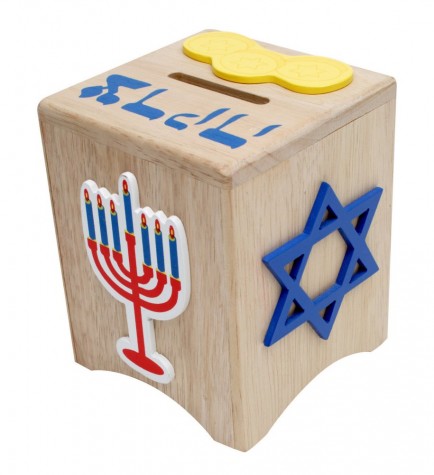 8. Give back!
Unfortunately, it is a fact that many people are left without family, friends, toys, and food this holiday season. Make someone's holiday wish come true by donating toys or food, volunteering, or spreading holiday cheer throughout your community. In Judaism, this is called a mitzvah, or a good deed.
Now that you have some ideas of what to do for this approaching holiday, lets get to celebr8ting the 8 days of Hanukkah. Hanukkah Sameach! Happy Hanukkah!