The War on Nutella
Nutella has been a favorite sweet spread since it was created in the 1940's by Mr. Pietro Ferrero, baker and founder of the Ferrero company in Italy. This creamy delectable hazelnut spread can be enjoyed on toast, fruit or in simple spoonfuls. Although Nutella may appear "healthy" due to its advertisements stating that it is solely made up of cocoa and hazelnuts, it actually contains other ingredients that may be detrimental to your health.
"Nutella is marketed as having healthy benefits, which is false advertising in my opinion, but realistically, eating just one serving of Nutella is just like eating a candy bar," senior Raquel Braun said.
Today, other companies have made products equally as unnatural. Below are some unhealthy alternatives to be aware of: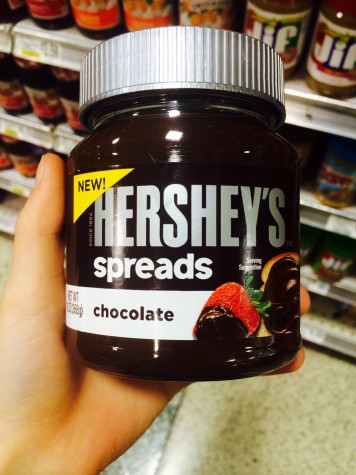 Hershey's Spreads: Just recently, Hershey's has decided to step out of its solid chocolate comfort zone, and transitioned to creating smooth spreads. While Nutella only sells a simple hazelnut spread, Hershey's has created four other kinds in order to be able to compete with the popular Nutella: chocolate, hazelnut, almond, chocolate and peanut butter. Unfortunately, both products contain the same amount of artificial chemicals, and will quickly transform a healthy bowl of strawberries into a bowl full of unnecessary artificial flavors and sugars. ($4.99)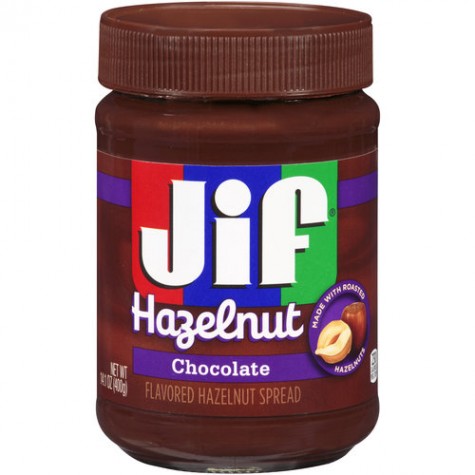 Jif Hazelnut Spread: For several years, Jif has been known for its rich and creamy peanut butter. Now, it has not only created a chocolate spread just like Nutella's and Hershey's products, but has also produced a salted caramel and mocha cappuccino flavored spread to make the product all the more original. These sweet spreads preserve an equally unhealthy amount of synthetic chemicals in their jars. ($2.99)
Other companies have chosen to take the more natural route by introducing healthy products that are similar in taste to Nutella. Below are some of these healthy substitutes: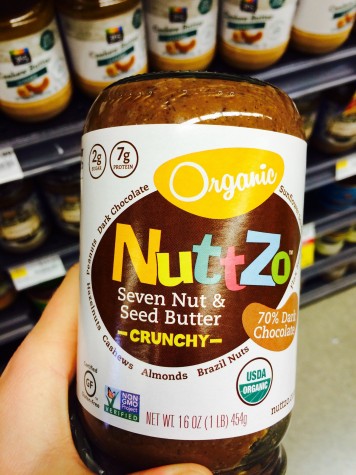 Nuttzo Dark Chocolate Spread: Nuttzo spread was created as a healthier alternative for Nutella. It will provide your body with nutrients (protein, magnesium, antioxidants, vitamins, and omega-3's), while treating you to a sweet snack. Nuttzo has five other kinds of spreads made from some of the world's healthiest nuts. ($12.99)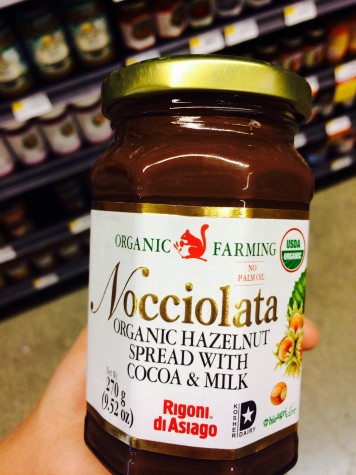 Niocciolata Organic Hazelnut Spread: If you're not really a nuts fan, you can enjoy this delectable tasty spread that contains all raw and organic ingredients (cocoa, hazelnut, brown sugar and milk). Interestingly, Nioccolata doesn't contain a single drop of palm oil, unlike the products of Nutella, Hershey's and Jiff (which is one of the main reasons those spreads are so unhealthy). ($9.98)
Of course, there are other sweet spreads that can replace Nutella in your pantry. Stores that specialize in organic products, such as Trader Joe's, Whole Foods and Fresh Market, offer a variety of healthier options when in need of a sweet fix.
"I used to be addicted to Nutella-covered strawberries until I discovered Trader Joe's [Cocoa Almond Spread]. Its lighter, healthier and delicious!" junior Charlotte Leforestier said.
Nutella will always be known as one of the most popular spreads to enjoy straight from the jar. Today, many other companies such as Hershey's and Jiff are trying to compete with Nutella's addicting spread, which remains quite tough to beat. Hershey's Spreads and Nutella are the same price, while Jif Hazelnut Spread is only half the price. This most likely means its quality is not as hearty as Nuttzo or Nocciolata, which contain all organic ingredients. So, next time your sweet tooth gets the best of you, take your taste buds on a chocolatey rollercoaster to find out which spread you favor, but consider your health!