SECME: The Not So Newest Club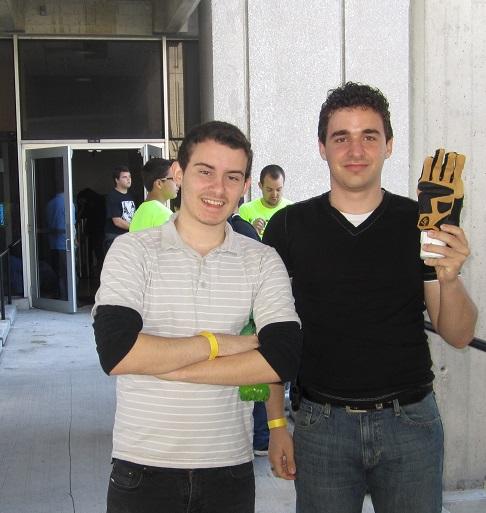 Calling all math and science lovers – if you want to participate in hands-on, student based activities, you need to make sure to check out SECME. SECME stands for Science, Engineering, Communication, Mathematics, and Enrichment and it is popular not only at Gables, but throughout the nation. This club has been working on traditional projects yearly, but it is still trying to incorporate new and exciting activities each year.
"I have sponsored SECME for four years and I have no reason to stop now. We are bringing new projects into the club like our new electronic car projects, which the students seem to be very interested in. This year I want to work on improving the organization of the club and introduce new activities that will carry on for many years to come." SECME sponsor Ms. Martin said.
SECME consists of many projects. The most popular and traditional projects consist of bridge building, egg drops, and various car building and repairing activities. The projects consist of egg drop container designs, bridge building, and car projects. In the egg drop container competition,Students work together and try to find different ways to protect an egg when  thrown from a fairly high point, and cause the egg to remain intact by the time it reaches the ground. Students can also choose to participate in the Bridge competition, where they have to build a bridge made of bass wood under certain regulations including length and weight, the strongest bridge wins the competition. Also, car projects consist of modyfying a mouse trap in order to  find a way to make the car move, speed and distance were the measured factors in the competition. Another type of car project which has recently been introduced to the club consists of  replacing and restoring electronic cars and are competing against one another.
Many students have been in the club since their middle school years and are still in the club as high school seniors. A lot of freshmen have already joined the club and are ready to take part in hands on, educational activities with their teachers and peers.
"I'm the president of SECME and its a really great club. This is my second year in the club, and I love it just as much. SECME is such a nice club because it differentiates from all of the clubs here. Unlike most clubs, we go to competitions, and we get to work with one another in such interesting and impactful ways." senior Juan Ramirez said.
SECME continues to thrive and flourish not only throughout the community, but throughout the nation. Many students have made sure to sign up for an upcoming year of simple, yet educational fun for all grade levels. Wether you are a freshman or a senior, you are still highly welcome to join the club to learn, and practice using your knowledge in a more hands on way.