Gluten-Free Across the Street: Dora's Bakery and Bistro
Our Rating: A+
Being across from our school's campus, Merrick Park has been made the hot-spot for most Gables students. But, how many more of Yard House's Happy Hours can you attend before wanting to try something new? Further down 42nd Avenue lies a humble bakery and bistro, effectively and warmly operated. Dora's Gluten-Free Bakery and Bistro is the new perfect stop after a long school day to cool off and grab a bite. This gluten-free site offers a variety of options, ranging from sweet to savory and pastries to full meals.
Upon entrance, you are met with its mesmerizing site of various desserts, allowing your already prominent hunger to only strengthen. The eye-catching cake pops and cupcakes have your mouth watering prior to even glancing at the menu. On the menu, you are met with the choice of ordering a regular meal or a common bakery item. Although most of the items are typical, the execution and taste are extraordinary.
While you are faced with the decision of determining what to order, you are also introduced to the open environment and welcoming service. Ordering your food is a smooth and simple process, and the wait time to receive your food is minimal. As you wait, you are asked if you would like some water or if there is anything else you might want. The service is excellent and makes the entire visit worthwhile.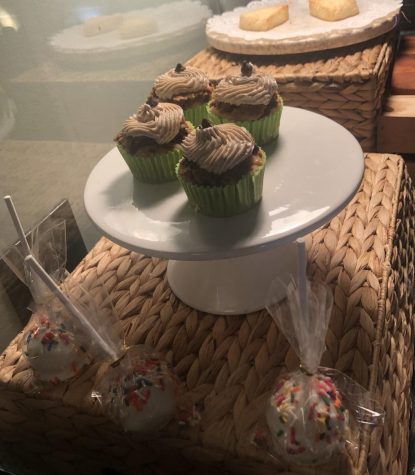 To top it all off, the restaurant is dedicated to being completely gluten-free, giving anyone with an intolerance to gluten the opportunity to eat freely. The owners of the restaurant made each recipe with the intention to eliminate any gluten and substitute it with ingredients that have the taste. The adaption of the recipe gives celiacs, anyone with a gluten intolerance, the right to appreciate the flavors that those without the intolerance get to enjoy on a daily basis.
"Dora's Bakery and Bistro is the only 100% gluten-free restaurant in all of Miami, so they are the only safe place for celiacs to enjoy a meal freely," senior Mauricio Sosadias said.
A popular item from the bistro portion of the menu is "Dora's Burger." It consists of homemade brioche buns toasted to a perfect golden color, nestling fresh lettuce and tomato, oozing American Cheese and a juicy meat patty. The burger has a perfect texture and recognizes every ingredients' flavor. It is cooked to the ideal temperature and leaves no room for criticism. To top it all off, a "Beyond Dora" may be ordered as an alternate, making this item available to those who do not eat red meat.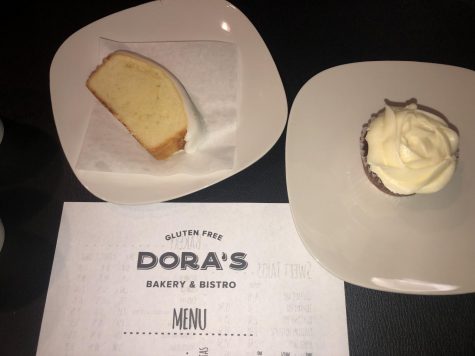 An item worth mentioning off the bakery half of the menu is the "Lemon Pound Cake." The texture is moist and spongy, without ever being crumbly or flaky. The flavor of this item is exquisite, emphasizing the lemon in a way that is not too overwhelming. The accent on the lemon flavor is the perfect contrast to the sweet icing that covers the treat, creating a recipe of pure bliss.
"The waiter at the restaurant recommended the Lemon Pound Cake and I was not at all disappointed. The service is great and the food is even better," sophomore Jose Fernandez said.
All in all, the experience at Dora's Gluten Free Bakery and Bistro is unlike any other. With its close proximity to our school and its divine cuisine, Dora's is the ultimate location for students to enjoy authentic and delicious food while being treated with top-notch service. We recommend this spot to all Cavalier students and hope to see you there.
About the Contributors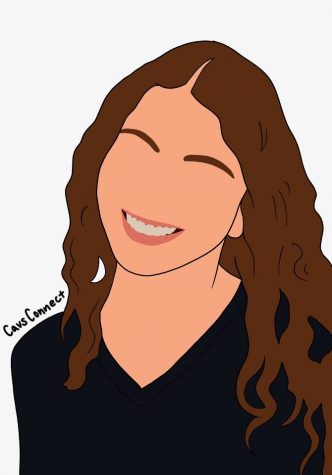 Jana Faour, CavsConnect Copy Editor
Jana Faour is a International Baccalaureate junior at Coral Gables Senior High who is entering her second year of CavsConnect. One of her many passions...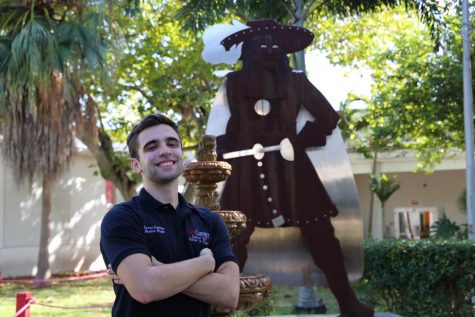 Daniel Toll, Co-Editor-in-Chief
Daniel "Danny" Toll, is a senior in the International Baccalaureate (IB) program at Coral Gables Senior High. In what will unfortunately be his last year...