Fine Dines in the Gables: Threefold Cafe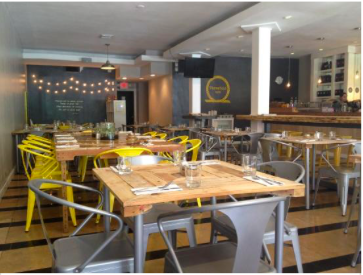 Our rating: A+
There are lots of lovely places to eat breakfast and lunch in downtown Coral Gables, and the Threefold Cafe is a must. It is located at 141 Giralda Ave, Coral Gables, FL 33134 and is open on weekdays from 7:30 a.m. to 4 p.m. and on weekends 8 a.m. to 4 p.m. The Threefold Cafe is known for its use of locally grown ingredients to create fresh and innovative dishes.
The Threefold Cafe is run by an Australian couple dedicated to providing fresh food. They have a wide array of options for a considerable price, keeping in mind that they only use locally grown food. They are supplied with produce from Growing Synergy Foods in Central Florida, eggs from Lake Meadow Naturals and bread from Wynwood-based Zak the Baker. The cafe serves all-day breakfast from 8 a.m. to 3 p.m. on Saturdays and Sundays and has lunch options after 11:30 a.m. during the week. Breakfast can range from $6 to $16 and lunch can range from $9 to $12.
One thing that is enjoyable about this restaurant is how cute it is! All their dishes contain adorable names like Free Bird Omelette and Run Pig Run. Another thing people are fond of is their farmhouse theme which many people describe as cozy and welcoming.
Threefold Cafe offers a variety of dishes and drinks for one to enjoy, ranging from sweet to savory such as their unique spin on french toast or their simple yet delicious avocado toast.
One of Threefold's most popular sweeter dishes is named, "What the French?" This dish consists of Chair bread pudding, strawberry guava puree, house creme fraiche, sugar dust, butter roasted walnuts, seasonal toppings and maple syrup.
"The first time I went to Threefold I ordered the "What the French" solely based on the name. It is the only thing I order now," freshman Moises Robles said.
This dish is perfect for kids and adults who have a sweet tooth!
Though, for those who are looking for more savory dining, the "Smashed Avocado" is a great option, too! Smashed Avocado consists of feta, lime, basil served with roasted mushrooms on "Zak The Baker" toast.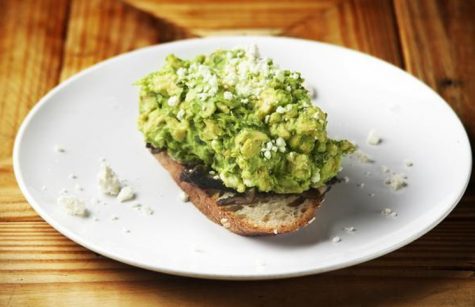 "The Threefold cafe is one of my favorite places to go to eat because they have so many healthy choices to pick from. One of my favorites is the avocado toast because it is made with fresh avocado and has a hint of lemon." freshman Olivia Nason said.
Some of Threefold's best drinks include their organic juices, pomegranate lemonade and pineapple coconut. Another amazing drink the Threefold cafe serves is their specialty tea named "Pu-erh."
No matter what you order at the Threefold Cafe, you are surely going to enjoy their healthy and organic spins on breakfast and lunch foods.
For more themed restaurants reviews, be sure to check out next week's edition of "Fine Dines in the Gables"!
About the Contributors
Jeannette Perez, Staff Writer
Jeannette Perez is a freshman in the International Baccalaureate (IB) program at Coral Gables Senior High. She looks forward to joining the Lady Cavalier...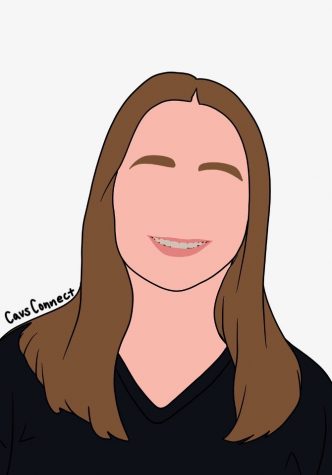 Audrey Simon, CavsConnect Staff Writer
Audrey Simon is a rising sophomore in the International Baccalaureate program at Coral Gables Senior High and a second year CavsConnect staff writer. She...