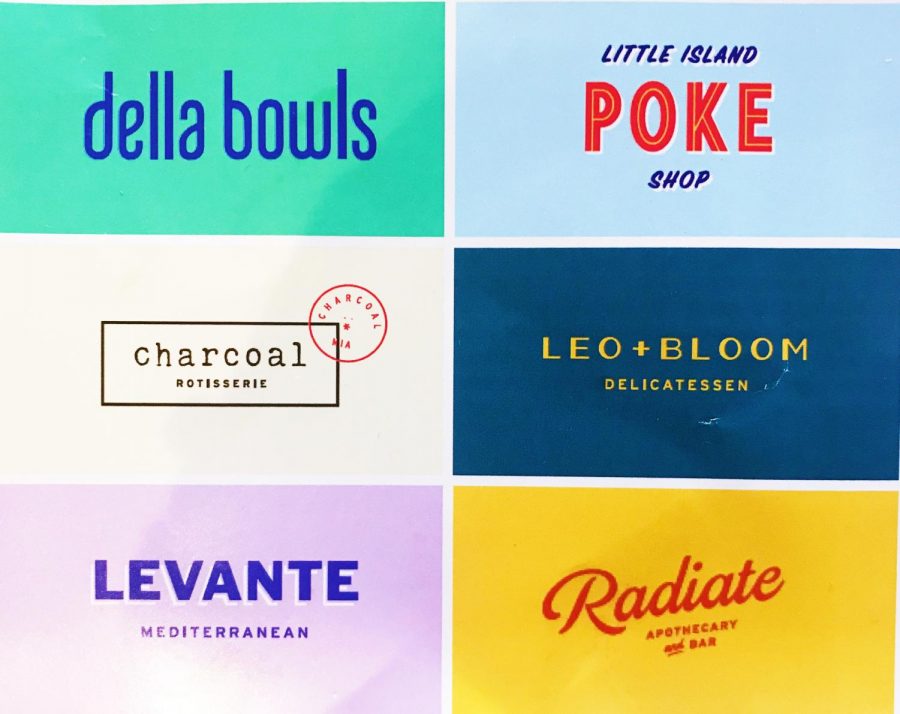 Natalia Rodriguez
Our Rating: A+
When thinking about going somewhere to eat, one usually thinks of restaurants that are located in trendy neighborhoods, shopping districts and malls and strip malls- a hospital usually never comes to mind. However, Jackson Hall may make you want to reconsider where you may find a good restaurant. Located right next to the Jackson Memorial Hospital, Jackson Hall brings the food hall concept to the heart of the Miami Health District.
After founder Della Heiman found success with The Wynwood Yard, she partnered with chef and restauranteur Ken Lyon to bring Jackon Hall to life. Heiman is a firm believer in bringing wholesome food to her community, so it is not surprising that Jackson Hall attempts to do just that. Housing six different "concepts," Jackson Hall offers a wide variety of different types of cuisines all under one roof.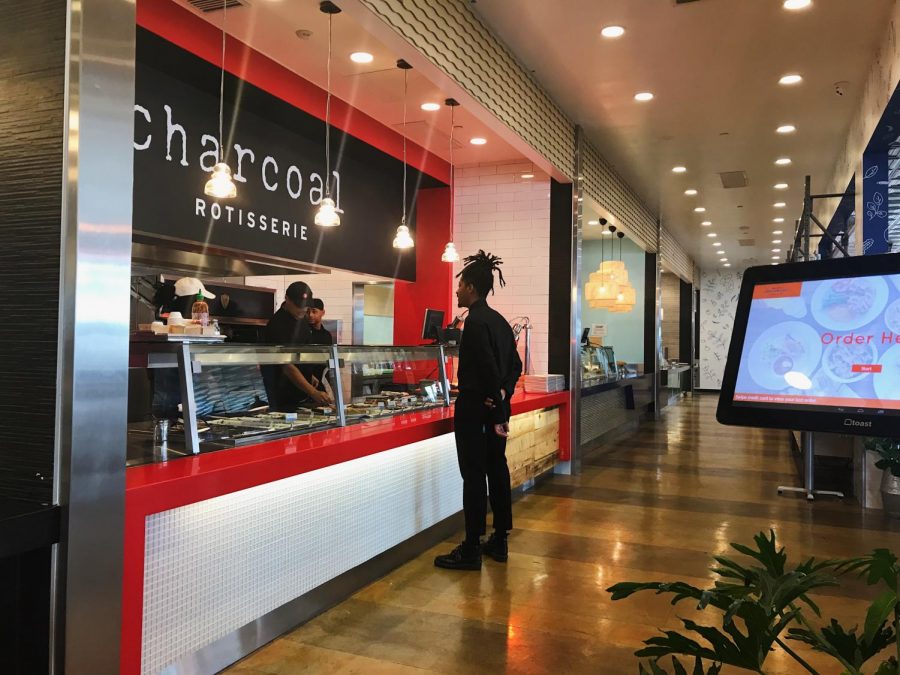 Each "concept" is essentially a quick-service style restaurant with its own theme and menu. The concepts at Jackson Hall are Della Bowls, which offers healthy plant-based bowls; Charcoal Rotisserie, which specializes in rotisserie chicken; Levante Mediterranean, which features Middle Eastern cuisine; Little Island Poke Shop, which makes fresh Hawaiian poke bowls; Leo & Bloom Delicatessen, which serves soups, salads and sandwiches; and Radiate Apothecary & Bar, where one can get anything from freshly pressed juices to pastries that were taken right out of the oven.
"I love Jackson Hall. I was surprised at its location, but the food was definitely worth it and I will probably go there many more times," senior Catherine Healy said.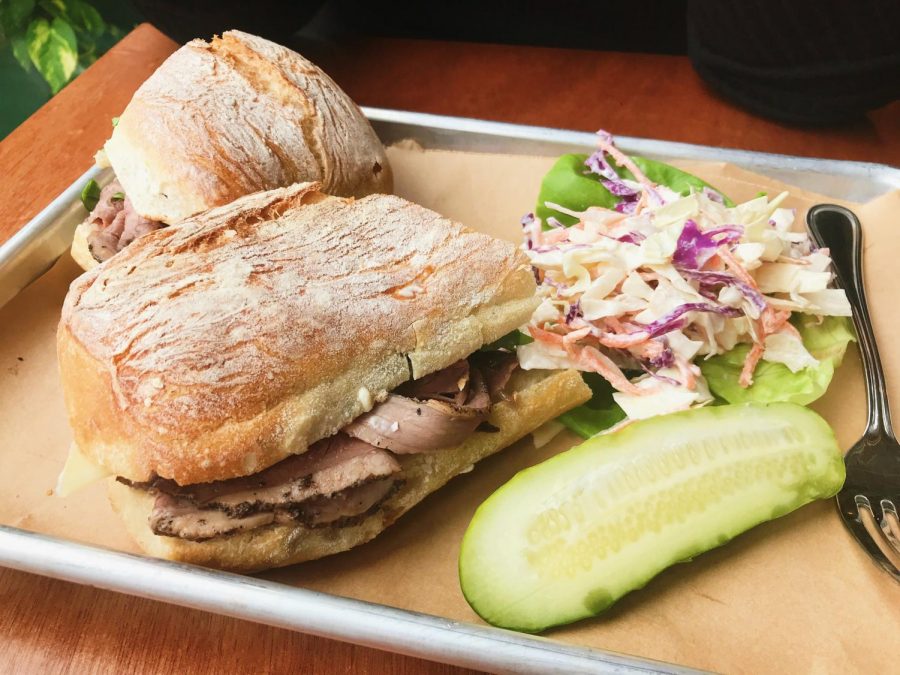 With such a broad range of options, it can be difficult to decide what you want to eat. This is not a problem- there is a restaurant that caters to your every craving. Since each concept is health minded, every dish offered is not only delicious, but healthy as well. At Della Bowls, the Mediterranean Bowl is a must-have. Roasted sweet potatoes that have caramelized to perfection in the oven are gently laid on top of a bed of fluffy brown rice. Marinated kale, chickpeas and raw roots are added beside it, right next to a generous dollop of hummus. The bowl is then drizzled with a citrus tahini sauce to top it all off. The kale, hummus and raw roots give the bowl a light and refreshing edge, yet the sweet potatoes and rice make sure that you will stay full throughout the afternoon.
"The Mediterranean Bowl from Della Bowls is amazing, definitely my go to at the hall," junior Dominique Babin said.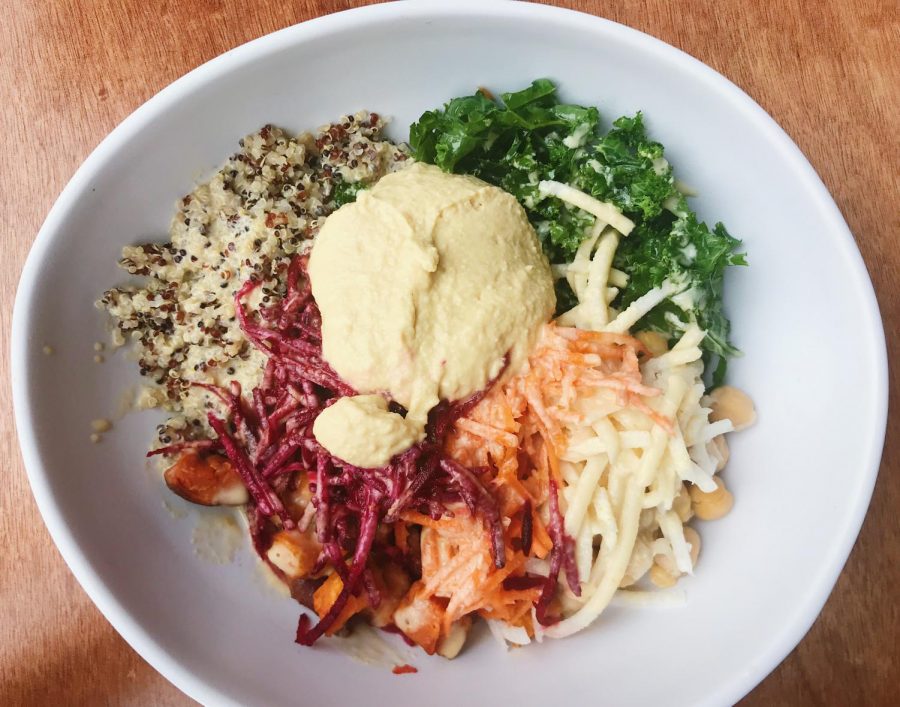 Jackson Hall brings a new concept to the one of the busiest districts in Miami, challenging the idea that good food can't be found in a hospital setting. The different concepts appeal to every taste, and the commitment to providing quality meals assures your lunch will be as nourishing as it is flavorful.