Living it up at Life in Color
January 10, 2018
Our Rating: A+
Life in Color is a music festival held annually at Mana Wynwood and other places around the world. Many attendees travel far and wide to attend the colorful festival. Life in Color, or LIC for short, brings music and paint together in one place resulting in a spectacular event known for its abundance of art displays and paint blasts. With an all-white attire being a must, festival goers do the most to look amazing while having fun, and by the end of the night, their white outfits are covered in a rainbow of colors.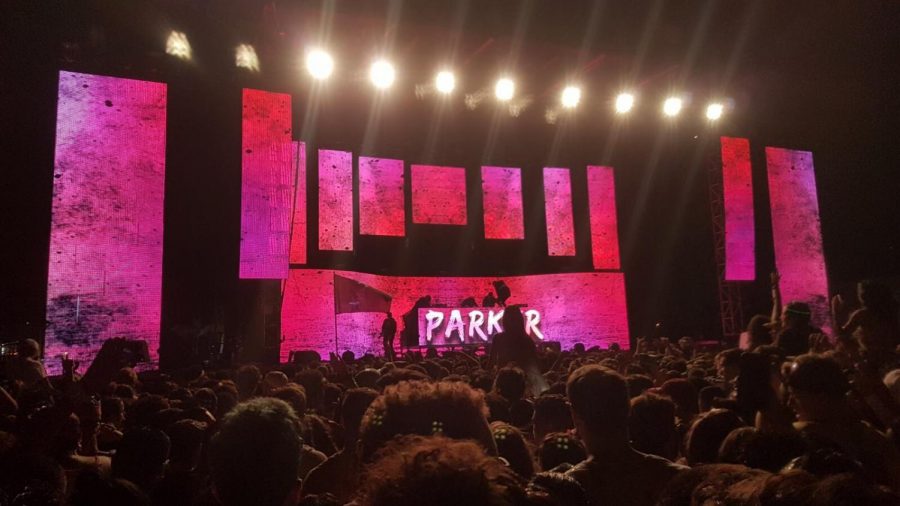 "I went to Life in Color, and it was really cool; I had a really good time with my friends and loved the artist that sung. Maybe $100 was a lot, but I definitely had a great time," senior Ginevra Cerreto said.
LIC hosted many amazing artists this year, such as Zedd, Lil Pump, 21 Savage, Dj Snail and more. Throughout the festival, there were many activities one could partake in while waiting for their favorite artists to perform. One of the activities was a beauty bar where one could get glitter makeup, braids and gems for free, and also buy iconic festival flower crowns. Besides the beauty bar, LIC also has interactive art, where one can paint, draw and write cute messages on tags that can be hanged. The best part about LIC- other than getting completely covered in paint while listening to amazing performers- is the bracelet stand where one can make cute festival bead bracelets and the like. These are perfect keepsakes to take home and remember the incredible night.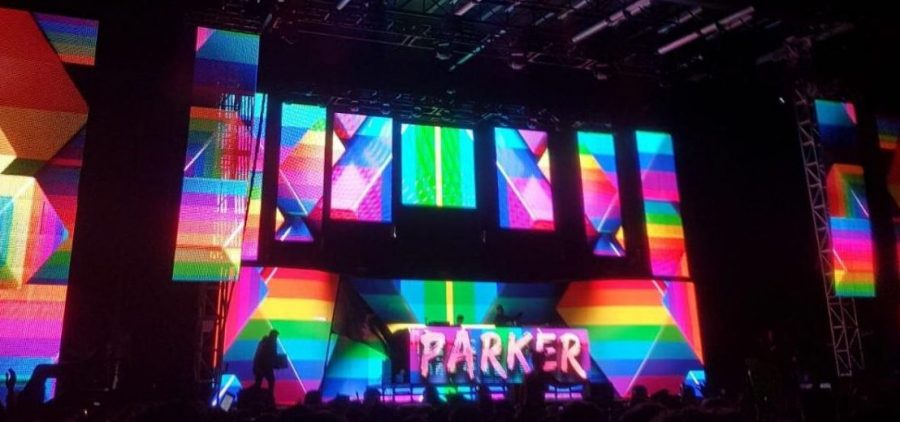 "Life in Color is definitely worth it! The atmosphere is incredible; this year the lineup and everything was just amazing and last year it was even better. This is my second time going, and I truly recommend this to anyone who is into music festivals. There's everything for everyone at LIC, " junior Marlon Betancourt said.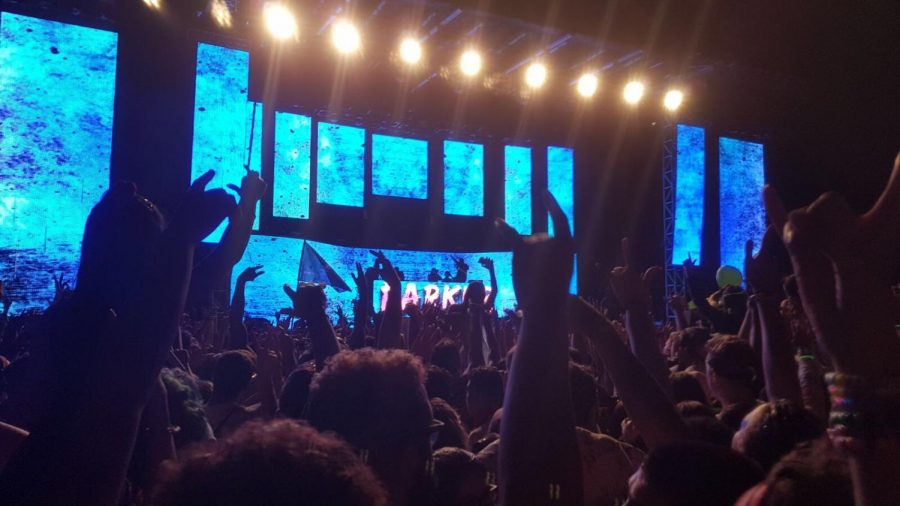 Life in Color is an amazing experience to share with friends and a great way to meet new people. The festival goes on from 4 p.m. up until 12 a,m. Food is available in food trucks, and many drink stations serve water and other sorts of beverages. The festival is only for attendees 16 and older, and they will check for ID before letting you in. All in all, Life in Color will blow you away and keep you up all day dancing around in the paint. Life in Color is an unforgettable music festival filled with friends, paint and amazing music.