Oktoberfest? Yes! In Miami!
Our Rating: A+
Oktoberfest is the world's largest beer and travelling funfair festival, with large quantities of beer, traditional and non-traditional foods, folk music, and everything needed to have a good time. Typically held in Munich, Germany it is a 3-week event with an attendance of more than 6 million people from countries worldwide.
An important aspect of Bavarian culture, Oktoberfest has been around since the year 1810, first celebrated during the reign of King Ludwig I. It was proposed as an idea to celebrate his wedding to Princess Therese of Saxe-Hildburghausen. Munich citizens were invited to attend the royal event on the fields in front of the city gates.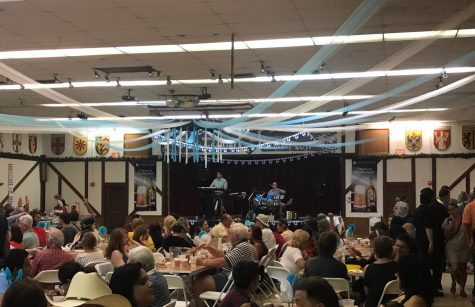 This year, Oktoberfest in Miami  succeeded once again in providing its visitors with all kinds of entertainment, whether they wanted to be active, enjoy a musical performance, or have some good laughs. For example, the German-American Social Club has a large soccer field in the back where anyone can bring their friends or meet new people and start a friendly game. They also had attractions for younger children like a rock climbing wall and a bounce castle. For the audience looking to laugh with friends, there was a stein-holding competition where contestants attempted to finish a course with the fastest time while holding two fists full of beer steins. There was also the barrel-rolling competition, in which participants raced around a marked course while pushing a barrel full of beer and trying their best to steer clear of spectators and avoid losing control of the barrel.
"I really enjoyed going to Oktoberfest. I was able to catch up with some old friends and participate in traditional German dances with them. I also was able to try a delicious German pretzel for the first time," senior Tristan Trochu said.
As the sun began to set, many visitors flocked to the dining hall to indulge in the assortment of German, Austrian and Swiss delicacies that the German-American Social Club had to offer. Ranging from a traditional pretzel to Schnitzel (a tenderized and breaded pork cutlet), from potato pancakes to an array of sausages, Oktoberfest had something for everyone, regardless of preferences or dietary restrictions. In addition to that, they boasted a wide collection of German and Austrian beers, wines and liquors.
The dining hall and outdoor pavilion hosted several live bands from Germany and Austria throughout the day, performing traditional folk songs to the popular tunes of the present. As the night approached, a dancing troupe featuring high school students came out to perform some routines to the rhythm of folk music. After the troupe finished their numbers, they called up members of the audience to participate in traditional dances, which turned out to be very humorous as the audience members couldn't keep the pace as the music's tempo picked up.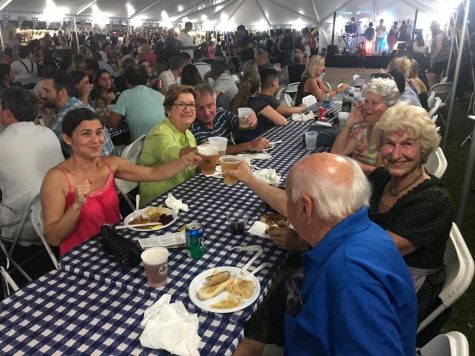 "I'd definitely recommend Oktoberfest to all my friends. One of my favorite parts about it was the barrel-rolling competition and the large variety of food," sophomore Dylan Valdivia said.
It first arrived to Florida in 1958, in part to The German American Social Club of Greater Miami which was founded in 1949. The German-American Social Club's dedication to providing its visitors with an authentic experience of Oktoberfest explains how they've managed to host the event for 60 consecutive years, making it the longest-running Oktoberfest in the United States, not to mention the largest German cultural event in South Florida.
About the Contributors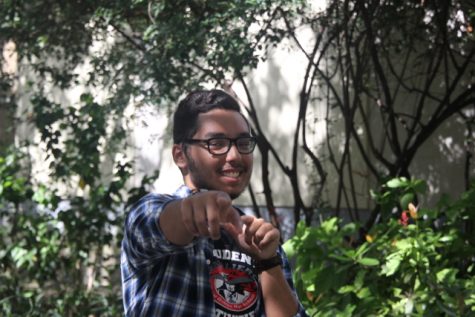 Eric Jimenez, Staff Writer
Senior, Eric Jimenez, in the National Academy of Finance at Coral Gables Senior High, is ready to enjoy his last year in high school by becoming as involved...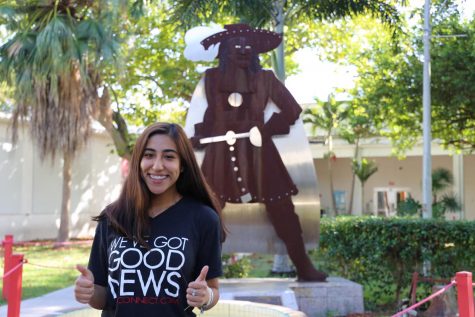 Jesse Zambrano, Spotlights Editor
Jesse Zambrano is a senior in the International Baccalaureate (IB) program. When she arrived to the US, it was clear to Zambrano how important it was to...