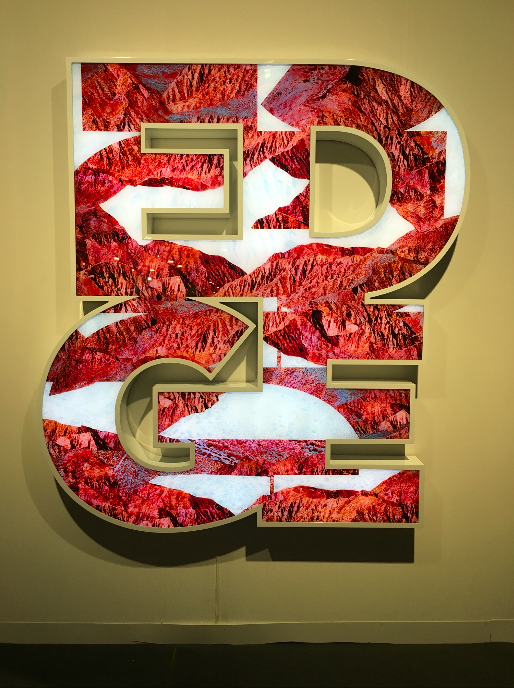 Natalia Torres
Our rating: A+
Every year, hundreds of artists from all over the world gather at the Miami Beach Convention Center to display their artwork. Held in four different cities around the world: Basel, Switzerland, Wynwood, Florida, Miami Beach, Florida and Hong Kong, China, Art Basel attracts art lovers from every corner of the world. Through the use of various mediums, the artists are able to deliver a unique experience for all art connoisseurs.
"Although the tickets are a bit pricey, I think everyone should go and experience the culture and art that not all of us get to be surrounded by everyday," freshman Keara Turane said.
Although many were concerned over the spread of the Zika virus over Miami Beach, that did not stop the 78,500 people that attended Art Basel over the weekend. With the steady flow of visitors and the new increase of serious collectors, Art Miami was able to continue their long standing tradition of art week-spreading culture to those of all ages. Additionally, college students receive discounts to attend Basel every year, in efforts to increase student awareness of the arts in Miami and the innovative artists of their generation.
Amongst the hundreds of displays of art were classic artists like Picasso, Miró, and Botello. Throughout the week, collectors browsed though galleries as they enjoyed the pieces on display. But art wasn't the only thing on display; Design Miami featured an interior design collection from revered designers like Fendi and Louis Vuitton.
"Basel enhances the creativity of the younger generation that are passionate about art. In the entire convention there will be at least one piece that a person will gain inspiration from that'll motivate the person to master their own craft," junior Melanie Wu said.
As one of the hottest and most eccentric event in Miami, Basel not only provided a place for art enthusiasts to unite but also gives young adults a place to spend quality time with their peers.