Lil Nas X Blazes Trails for Queer Artists With "Montero"
Song & Artist: "Montero (Call Me By Your Name)" by Lil Nas X
Release Date/Platforms: March 26th, 2021 on all major streaming platforms, music video on YouTube.
Our Rating: A
Over the past week, Lil Nas X's new song and music video, "Montero (Call Me By Your Name)" has gone viral. Its risque images along with the release of the MSCHF Satan shoe, a collaboration between Lil Nas X and art collective, MSCHF, shortly after stirred controversy across the globe. Many disagreed with the imagery but overall, the song was a huge success. It is currently number 1 on the charts and its video racked up over 45 million views in just the first 24 hours.
While the music video was somewhat overwhelming, it was clearly an outlet for religious trauma. Many LGBTQ+ community members have not felt represented or respected by Christianity. Lil Nas X, as a gay, nonbinary black man was amongst those people. When viewing the video from that perspective, it makes a lot more sense. It is very bold and it was indeed a risk but it was well-executed and thought-out. Along with the MSCHF 666 shoes containing a drop of blood, it made for a perfect marketing strategy. The video went viral and now the catchy chorus of "Montero" is stuck in everyone's head.
Many conservative Christians have taken offense to Lil Nas X's video, saying it insults their religion and everything it represents. However, context does matter. Lil Nas X took stories from the Bible that were typically used to justify homophobia in the Church, and flipped them to fit a narrative: "You are free to love who you want and you do not have to hide that." This is apparent in the way he shifts the story of Adam and Eve and in song lyrics like, "Cocaine and drinking with your friends / You live in the dark boy, I cannot pretend." If we only take the song at its most superficial level, without considering the intentions behind it, we strip it from its meaning and turn it into something it is not.
"I think the song and the video have a good message and we should think about that, instead of the imagery of the video," freshman Laila Biles said.
Setting aside the controversy, the music video and the song were both equally amazing and impressive. Lil Nas X played all the characters in the music video, each with their own intricate attire and special effects makeup. The "monsters" were also alternatively depicted as aliens towards the beginning of the music video, which was very cool and different. It was so full of color, there was always something new and different to look at. Towards the end of the video, there is an extraordinary amount of shock value. It is surprising to see someone do something as audacious as giving Satan a lap dance and then stealing his horns. Now that… was crazy. It was, at the end of the day, super memorable. As for the music itself, "Montero (Call Me By Your Name)" is catchy, just like the rest of Lil Nas X's songs. It introduces its main themes of homosexuality, drugs and Christianity almost immediately and carries on with fiery, flamenco-inspired tunes.
"I don't mind the video and I don't understand why it has become such a controversial thing. It's an artist making music," freshman Anabella Rodriguez said.
Overall, Lil Nas X put a lot of thought and effort into a bold music video and an equally risky message. The music video is full of amazing cinematography and artistry and the song has unforgettable beats with hints of flamenco. It is definitely worth the watch.
Leave a Comment
Your donation will support the student journalists of Coral Gables Senior High School. Your contribution will help us cover our annual website hosting costs.
About the Contributor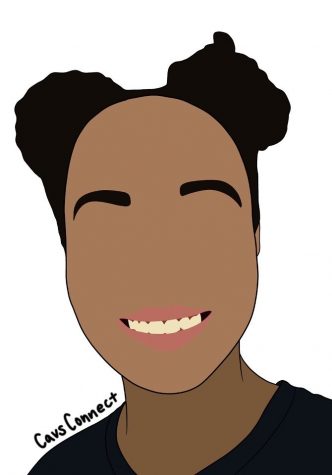 Leidi-Di Salcedo-Urena, CavsConnect Staff Writer
Leidi-Di is an incoming freshman in the International Baccalaureate academy. Born in the Dominican Republic, she enjoys listening to music, creating art...