"Blinding Lights" Fill the Raymond James Stadium
Our Rating: A+
Artist: The Weeknd
Songs Performed:
"Starboy"
"The Hills"
"Can't Feel My Face"
"I Feel It Coming"
"Save Your Tears"
"Earned It"
"House of Balloons/Glass Table Girls"
"Blinding Lights"

Year after year, football fans take to their television screens for the quintessential american football showdown: the Super Bowl. However, many would say the most important occasion of the night is actually the Super Bowl halftime show. Every year, stars from the entertainment industry put on unforgettable shows for everyone watching at home, or in the stadium. The Weeknd was 2021's halftime performer and the singer exceeded all expectations set by his predecessors, JLo and Shakira. Last year's momentous performance was a hard one to follow, but considering all of the circumstances, The Weeknd did not disappoint.

Since the start of his career, The Weeknd has had a trademark in his music and concerts. Because of his unique expression in his music and his performances, he stands out in the music industry. In addition, he is also recognized for having a perfect intonation when performing. Regardless of the pressure placed on him, The Weeknd performed all 14 minutes on Super Bowl night on live television and his voice did not falter once.

All of the flashing lights and over-the-top backgrounds set the scene for all of his songs and set the mood for the fans. The stage was set up to resemble a city with glaring lights as The Weeknd's background. Due to COVID-19, the stage was not set on the football field because it would have taken too many crewmen to put it together in time and would have caused too many people to come in contact with each other. This would have been a safety risk for everyone that was working on Super Bowl night. Though it was not a conventional halftime show, everyone who performed put on a captivating act full of aesthetically pleasing surprises.

" I definitely think that everything was where it was supposed to be on stage. It was a beautiful setup and it really helped the performance reach that extra level of quality," junior Camila Ruiz said.

The star's jacket was dazzling red with sparkles so it stood out in the lights. He was dressed in all black, including black gloves. When the show began, a masked person dressed in white dropped from the top of the stadium, appearing to be flying past The Weeknd. It definitely added the "wow" factor and set high expectations for the rest of the show. The Weeknd then walked powerfully out of a glowing door with smoke coming out of it for a dramatic entrance onto the stage. Fireworks are flying high above the Raymond James stadium, synchronizing to the hypnotic beats of his hit songs. This added an impressive touch to the already enchanting stage. All of the background dancers stood in rows across the entirety of the stage. Their carefully paired movements with each lyric of the songs enticed viewers into a dreamlike trance.

As the show went on, The Weeknd sang some of his more popular songs, like "Blinding Lights", "The Hills" and " Save Your Tears". One thing that was notable from this performance was the creative way backstage used light to captivate the audience. The lights in the stadium were extremely bright, perhaps even "blinding", creating a thrilling light show that enthralled the audience.

At one point, all of the dancers were dressed just like him and they moved in unison on the field of the stadium. Not only were the dancers in perfect sync, but they all looked exactly the same, which made it even more alluring to the crowd. They all covered their face with bandaged white masks, adding a sense of unity to the narrative of The Weeknd's performance.

"I think The Weeknd did a good job at making the show entertaining, which is essentially what it is supposed to be. A big contributor to this was the choreography," senior Neil Toloza said.

All in all, The Weeknd did a phenomenal job at entertaining football fans on one of the most important sporting events of the year. It is safe to say this furthers his worthy reputation in the industry, and can be trusted to always put up an exceptional show. The Weeknd not only blinded us with the lights, but with his talent as well.

[powr-twitter-feed id=8fa5b169_1612844144593]
Leave a Comment
About the Contributors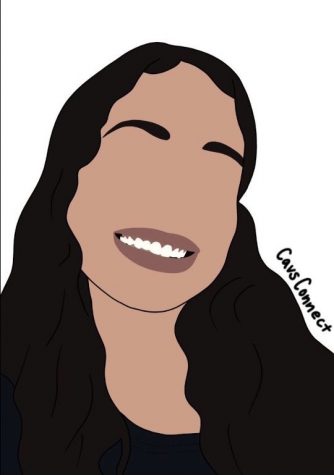 Ingrid Moises, CavsConnect Staff Writer
Ingrid Moises is an International Baccalaureate (IB) junior at Coral Gables Senior High. Returning to her second year in Cavsconnect, she strives to be...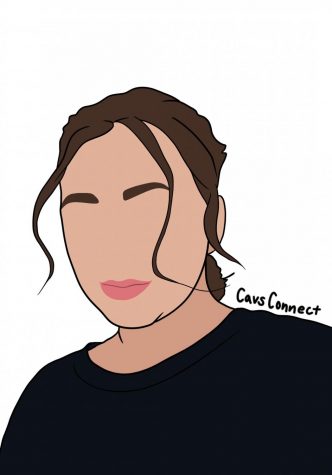 Noa Belehssen, CavsConnect Staff Writer
Noa Belehssen is an incoming freshman in the International Baccalaureate program. She was born near Paris, France and moved to Miami in 2014. Noa has been...