When We All Fall Asleep, Where Do We Go?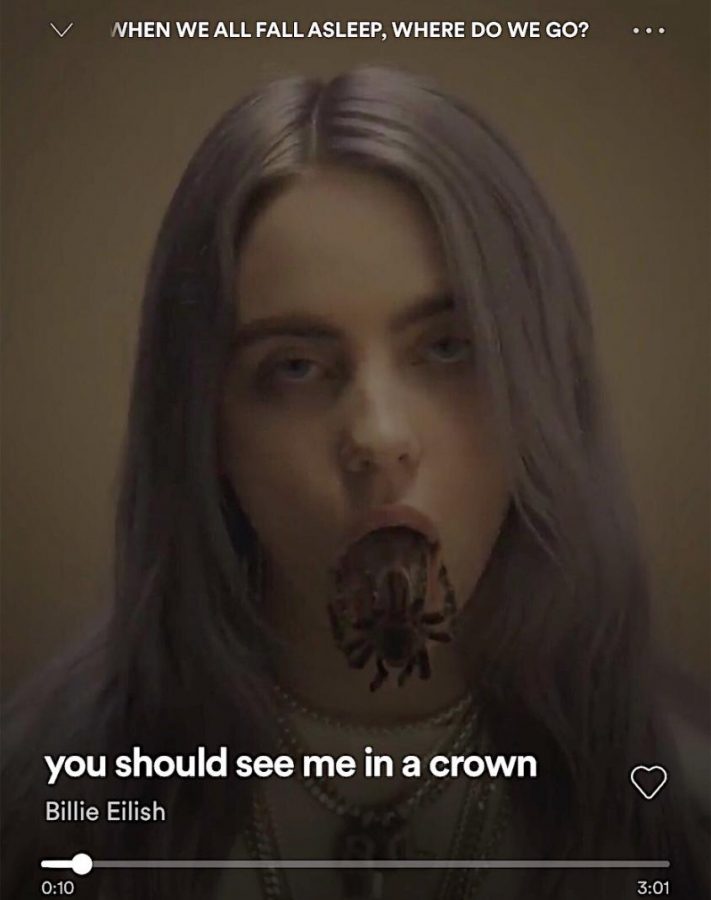 Album: "When We All Fall Asleep, Where Do We Go?"
Artist: Billie Eilish
Genre: Alternative/Indie
Release Date: March 29th, 2019
Our Rating: A+
In recent years, Billie Eilish has been a constantly rising artist. Despite being only seventeen years old, she is extremely successful, performing at some of the most popular music festivals such as Coachella. Her fashion sense, mystery and vocal range will leave you in awe. Last month, she released "When We All Fall Asleep, Where Do We Go?", her first full-length album. It has quickly progressed to a popular album in the alternative pop genre, especially among teenagers.
"Bad Guy"
This song starts off with a strong beat and some soft humming from Eilish. The song changes from the single beat to sounds of snapping, electronic beats and multiple recordings of Billie's voice. Her voice is raspy and breathy throughout the song, giving it a mysterious sound. "Bad Guy" appeals to a teenage audience because it is about showing off the amount of power that one feels at that age; Eilish admits she's a home-wrecker in the most confident way. Her intention for the album was definitely for it to have a creepy vibe which is evident in the title and in the album cover art. This popular song captures some of that creepiness with her vocals and sound effects. From start to finish, "Bad Guy" is a dance-worthy song.
"You Should See Me in a Crown"
With the sound of a sword scraping, the song sets up its intensity from the first second. Eilish's confidence is exerted throughout the entire song. With features of dubstep, Eilish creates a dance-worthy rhythm while also incorporating whisper-like vocals. It is a direct contrast from the dominance she portrays but the effect is marvelous. Like "Bad Guy" this song is a confidence-booster for anyone who listens to it.
"Whenever I hear this song I can't help but feel powerful. The way that Billie manipulates her voice to sound like a powerful whisper causes me to have goosebumps," senior Julianna Delgado said.
"Xanny"
This is one of the slower songs of the album. Appealing to a teenage audience, Eilish speaks out about the typical party teenagers who are "nothing but unstable" and "make the same mistakes, blame circumstance." Starting off with a slow rhythm, Eilish increases the intensity of the song in the chorus with strong beats that can make your car shake if you play it. The background noise in some parts is the party ambiance which goes along with the theme of the song. To teenagers who are not into partying, drugs and alcohol, this is definitely a relatable song that you will be singing along to.
"I can definitely relate to this song as a high-schooler. I have seen everything that Billie describes in 'Xanny,' even the background party noise and the typical party teens," junior Nayrelia Ramos said.
There are other great songs in the album including "My Strange Addiction" and "Wish You Were Gay." Eilish's personality is clearly shown through the album as she incorporates humor, mystery, horror and teenage issues. We recommend giving this album a try; you will not be able to stop listening to it.
About the Contributor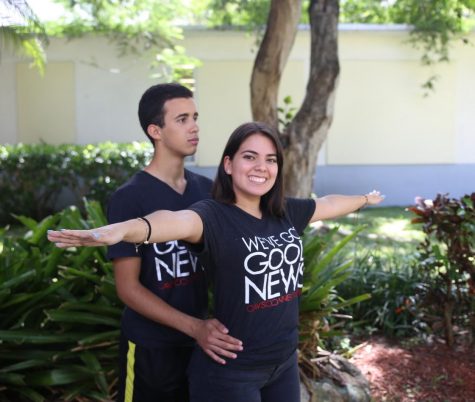 Guiliana Garces, Staff Writer
Guiliana "Gigi" Garces is a senior in the International Baccalaureate (IB) program at Coral Gables Senior High School. As a new member of the CavsConnect...