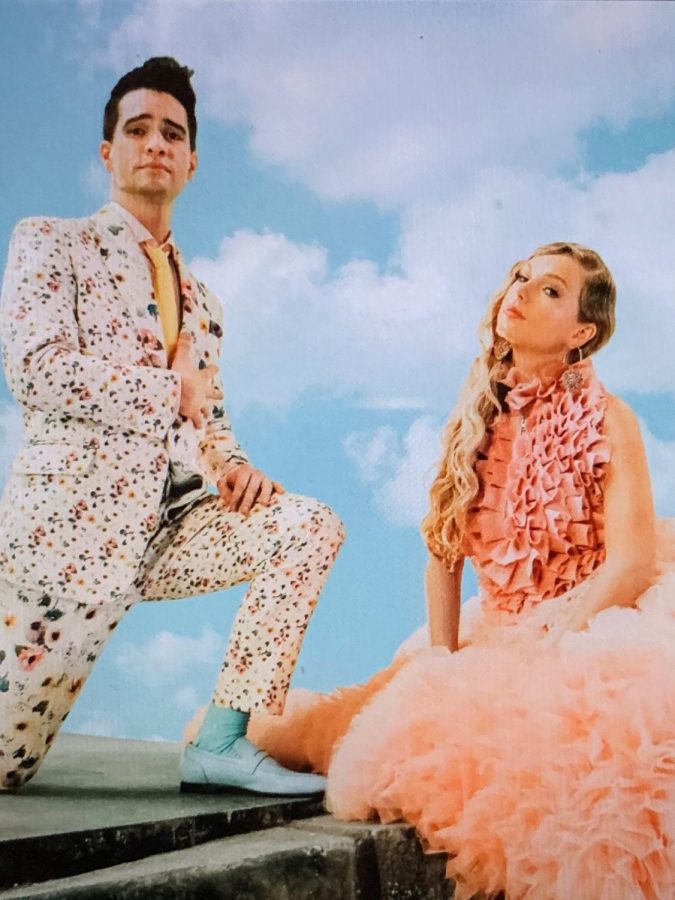 Melanie Estrada
Artist: Taylor Swift, featuring Brendan Urie
Genre: Pop
Release date: April 26, 2019
Our rating: B-
Last week, Taylor Swift dropped a song called "Me" that made many people curious to see what comes next for her as an artist. Taylor collaborated with Brendan Urie to work on the song, which is completely different from her last album: Reputation. This song showed a different side of Swift her fans had never seen before.
The single has now reached over 113 million views on Youtube. Written by Taylor herself, she showed her vulnerable side – as well as her hopeless romantic side – in a humorous way. Her inclusion of lyrics like "I promise that you will never find someone like me" make the song very catchy and draw fans to wonder about the person she was really referring to in that line.
"When Taylor Swift's new song came out, I was really surprised because it was totally different from her previous album. I have mixed feelings on it, though, because the lyrics were cheesy at times, but I liked how it was about embracing who you are. I always love when she includes her cats in her songs and videos and how it was filled with color, unlike the "Reputation" album. I went  to her concert over the summer and it was amazing  and hearing her live is so cool, so I can't wait for her to drop her new album. Her music and work are always catchy and really good and I can't wait to hear what she has next for her fans," freshman Sabrina Bonavita said.
The song showed people a goofier side of the singer. Hopefully, Swift will have more original tunes in the upcoming album as this was not her best work. It felt more like it was for a show or a play rather than music you would listen to daily. The song over-relied on odd sounds like "Hee-hee-hee,hoo-hoo-hoo," for the chorus, which made it seem a little childlike and not something a teenager – her main audience – necessarily wants to listen to.
However, some parts of the song stick with you because of its catchy element, but it is not a fan-favorite song by any means. It has aspects of musical theater incorporated in the music video.
"I love how she partnered with Brendan Urie but I don't exactly like how the storyline followed. I felt like it all seemed too rushed and trying to conform to society's standard of pop, I just wish Taylor would start to release music with meaning. It's not bad though it's very catchy," freshman Laura Hernandez said.
Altogether, the song was not bad, more was expected of the song. It was not something anyone expected to hear. It's not one of her worst songs, yet it is not one of her most groundbreaking works either. Swift went from the singing country, to break up songs, to her Reputation album which is all very different from  "Me". Her hiatus put too much pressure on this one for it to satisfy all fans, but she still has a whole new album coming that the fans hope won't disappoint.