Shawn Mendes The Album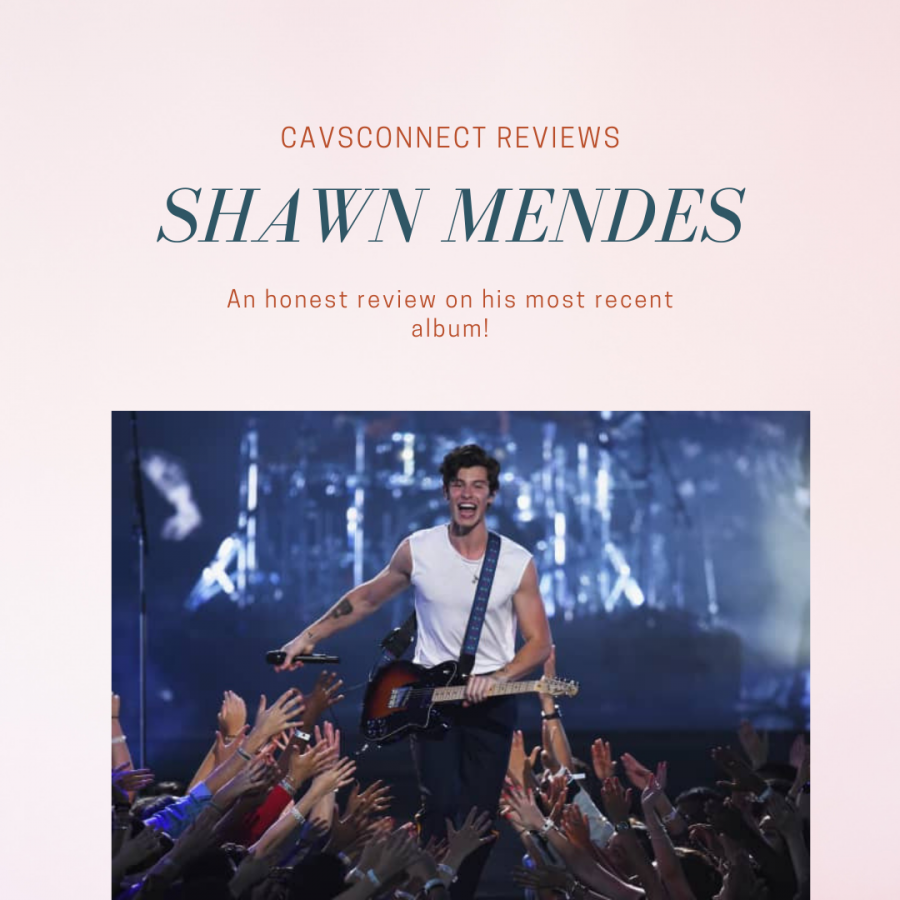 Album: "Shawn Mendes"
Artist: Shawn Mendes
Genre: Pop
Release Date: May 25, 2018
Our Rating: A+
Last year, Shawn Mendes released an album that drastically varied from his traditional style. We see the artist exploring new sounds including R&B, alternative and rock. After the popular hit "In My Blood" was released in March of 2018, Mendes received a lot of positive feedback for his experimentation, shifting towards more of a rock sound when compared to his usual pop music. "Shawn Mendes," the self-titled album, portrays the maturity of the artist both musically and personally.
"Particular Taste"
This song features an uplifting beat that makes it a feel-good song. Most of the music that Mendes released in the past has been romantic but not to the level of maturity that he portrays in this song. Shawn conveys desire through lyrics like "she's so obsessed with the chase." This is definitely an enjoyable song that many people can jam out to. Not only is it romantic, but it is also groovy and catchy.
"
I love the music that Shawn Mendes has released recently. It is so different from his other music and you can tell he does not just want to be a basic pop artist."
— senior Shirley Ramirez
Lost in Japan
"Lost in Japan" shows an exploration of a new style similar to that of Justin Timberlake. This song is groovy and gets you on your feet, dancing, unlike songs in his "Illuminate" album which are slower and more emotional. The funky beat and the acoustic guitar makes this song textured and unique. Shawn introduces this new funk style along with romantic tension, which shows growth and an older targeted audience. Using falsettos that flow naturally with his chest voice, Shawn Mendes executes "Lost in Japan" brilliantly.
"This song just shows the ability Shawn Mendes has to sing in different genres and styles. This song is so funky and gets me dancing every time it plays. I love how different it is from his older music and I can definitely see him growing as an artist," junior Kerly Soto said.
Like to be You 
Featuring Julia Michaels, "Like to be You" combines soft harmonies with an acoustic guitar to project a very chill, laid-back sound. The soft sound of the instruments forces the audience to focus on the voices. This effect allows listeners to fully appreciate the harmonies and the lyrics. Julia Michaels has a voice that harmonizes really well with Shawn's voice, creating a beautiful and soothing sound. The catchy chorus compels listeners to sing along and be mesmerized by the soft instrumentation.
Shawn Mendes never fails to charm his fans with his looks and guitar skills. Now, he definitely impressed them with his talented musical skills and ability to explore different musical genres. Mendes does not want to categorize his music into a certain genre, but instead, make music that he loves and his fans can enjoy.
About the Contributor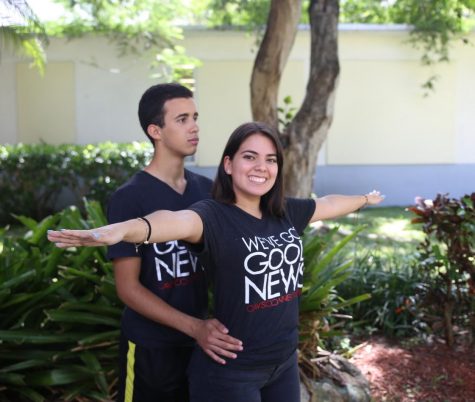 Guiliana Garces, Staff Writer
Guiliana "Gigi" Garces is a senior in the International Baccalaureate (IB) program at Coral Gables Senior High School. As a new member of the CavsConnect...