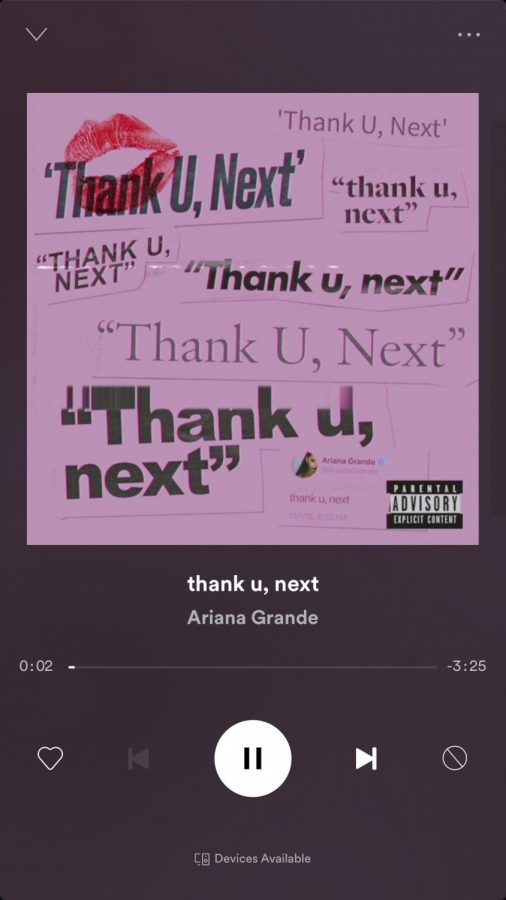 Melanie Estrada
Album: Sweetener
Artist: Ariana Grande
Genre: Pop
Release Date: August 17, 2018
Our Rating:  B+
Ariana Grande's new album  "Sweetener" is here and I'm all for it! Ariana Grande found her voice in this album and shows Grande's fans a different side of her. The album was most definitely unexpected and overall it was great.
"Sweetener"
"Sweetener" is not the sorrowful album many people expected Grande to make after everything she has been through. The album is refreshing; it makes moving forward from pain feel easy and possible. Many fans think that this is her best album yet and one of 2018's strongest pop releases. Grande even collaborated with Pharell Williams in the song "blazed." The album is definitely out of her comfort zone, as it is different from her usual works because the album is very positive and powerful.
"I think its different from the others because it touches upon a different type of music style. Not one we are used to hearing from her," freshman Hannah Fabing-Gonzalez said.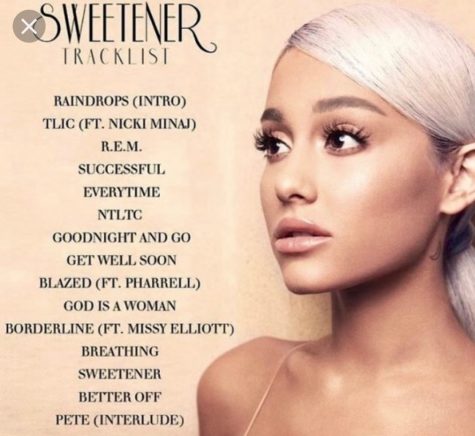 "thank u, next"
In  "thank u, next," Ariana lets go of love and grows from it. The song is a simple farewell to her ex-boyfriends; she teases that she met someone new, but then reveals that the new love interest is the love she has found for herself. The song is clever and it is her way of saying she is done talking about her former boyfriend, Pete Davidson. Although many people expected a diss track, "thank u, next" is the complete opposite. It is a little shady in the way that she doesn't shy away from naming her exes.
"I like the new album because it's introducing a new era in her life. It carries a different theme and the beats are really different from her other albums," freshman Ingrid Moises said.
"No Tears Left to Cry"
"Sweetener" is her first album since the 2017 bombing at her Manchester concert. The best part of this album is her looking for hope and stumbling over new love. The experience of the Manchester bombing was unspeakably horrific. "No Tears Left to Cry" followed the tragedy and teaches how to pick yourself up from it, getting back to who you are after a tragedy like that occurs. The song will help many people deal with the tragedy, and while the song says not to cry, many people probably did because of its powerful meaning. The song showcases the emotional rollercoaster that her life was after the horrific incident.
The album is definitely one that you should listen to; it is a side of Grande that none of her fans saw coming. It was something no one expected after all she has been through, but the album was great. You should definitely listen to it if you haven't yet.