Malone's beerbongs & bentleys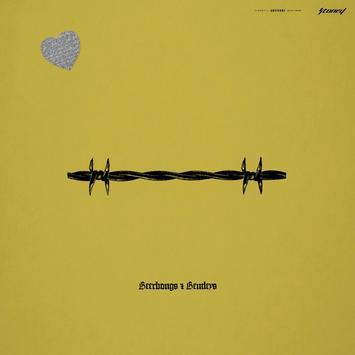 Our Rating: A
The wait is over. Just last Friday, April 27, "Beerbongs & Bentleys" was released and broke Spotify records on the very same day. Two years after his album "Stoney" came out, Post Malone continues to dominate the Billboard Music Charts with his hit songs "Rockstar," featuring 21 Savage, and "Psycho," with Ty Dolla $ign. The album "Beerbongs & Bentleys" goes deeper into Post Malone's wild, rock star life and brings together a mix of hip-hop, R&B, grunge and country rhythm.
"Paranoid"
As the first song in "Beerbongs & Bentleys," "Paranoid" is an overall representation of Malone's daily life. He begins the song by explaining that he sleeps with a gun by his bed for security and that he suffers from anxiety. Malone even takes a jab at Jake Paul by referring to that unexpected visit and recording Paul took at Malone's house last July. The 22-year-old gives insight of his life as a wealthy musician and how he must protect his belongings from the public eye and even the people around him. "Paranoid" makes it clear that money neither buys happiness nor peace of mind.
"I usually don't listen to Post Malone, but I've always respected him as an artist and his style of music," sophomore Cameron Payne said.
"Zack and Codeine"
Sound familiar? The title is based on the hit Disney Channel Show "The Suite Life of Zack and Cody" from 2006. However, Post replaces "Cody" with "Codeine," a main ingredient in several prescription drugs and "lean:" a drink that has become popular in hip-hop culture. Malone references how he has parties at hotels and cannot sleep due to the excessive amounts of codeine that he consumes. As a person who is constantly under the scrutiny of the public eye, he sings about feeling like he is always analyzed and like there is always someone who just wants a piece of his fortune. "Zack and Codeine" brings a rhythmic twist to his usual style of music and elaborates on his life that has become heavily influence by drugs.
"Stay"
"Stay," the fourth track to debut before his album came out, was first performed at the Bud Lite Dive Bar show in Nashville on April 4. Straying away from the hip-hop genre, Malone goes acoustic for "Stay." As Malone plays the guitar, he describes the troubles he has with keeping a relationship that is only about sex. A hopeless romantic at heart, he sings that he actually wants something more from a relationship, and he would like to talk things over when they are both sober. "Stay" is definitely not a "Taylor Swift love story" side of Post Malone, but he is honest about the problems he faces when it comes to maintaining a stable, loving relationship as a hip-hop star.
"
My favorite songs of Post's new album have to be "Paranoid," "Psycho" and "Stay." I really like how he connects his previous songs to the songs in his new album."
— junior Adriana Molinares
Featured on "Beerbongs & Bentleys" are Swae Lee, 21 Savage, Ty Dolla $ign, Nicki Minaj, G-Eazy and YG. Post Malone claims he does not like to be tied down or restricted to producing music in one genre, and he definitely reaffirms his beliefs throughout "Beerbongs & Bentleys."