Niall, Is It Too Much To Ask?
October 4, 2017
Our Rating: A++
Niall Horan, once again blesses his fanbase and the world with his latest single Too Much to Ask. Horan, a previous member of the famous band One Direction, has been writing songs since the start of their hiatus that began two years ago. During the hiatus, the boys have been busy doing their own thing- from acting to touring, even playing golf- Niall's favorite past time. Horan has already released two other songs this year, This Town and Slow Hands, he is currently touring for the Flicker Sessions, intimate shows for his fans, and next year he will be going on a world tour for his new album Flicker that will be released on October 20th.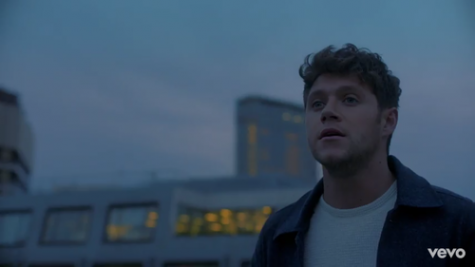 The song Too Much to Ask, Horan sings about a breakup, in hopes that his ex would regret deciding to end the relationship. In the song he sings " Tell me there are things that you regret, 'cause if I'm being honest I ain't over you yet." In this line you can tell Horan misses his ex and all he wants is to rekindle the old flame. The song is a perfect breakup song, it will get you welling up, and wishing Niall was telling you he wasn't over you yet. Horan's latest songs so far all have the same theme of heartbreak.
"There's some songs that you listen to for the first time and almost instantly have an emotional connection to. I love this song!," junior Dayana Ruiz said.
This sad love song, will have you belting the lyrics in the shower, leaving you to wonder if those are your tears or just water from the shower streaming down your face. Not only does he cover heartbreak in the song, but he also mentions how his shadow is dancing for the first time with her, as a way to show that he's growing and finally happy after the breakup. Too Much to Ask, is great song for coping and finally learning to be happy without your previous significant other.  The song really dives in deep inside Horan's heart, and reveals what goes on in his both his love life and life in general. With amazing lyrics and a gorgeous beat in the back, Horan manages to perfectly convey a message of heartbreak and the process of getting over it in order to achieve happiness.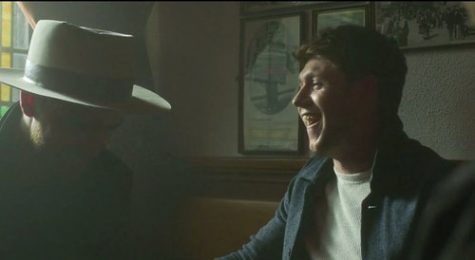 "I absolutely love Niall's new song; he is and always has been an inspiration and honestly it's one of my favorite songs that he's come out with since the band's hiatus and I just cannot wait for his new album. I expect and know it will be as amazing as Too Much to Ask, and so much more," junior Julianna Delgado said.
Horan's angelic voice will bless your ears the moment you listen to this song. Whether you've gone through a breakup, are going through one right now, or have been single your whole life, you will still fall in love with this song and maybe with Horan too. Grab your tissues and your ice cream, and prepare for Niall Horan's new album Flicker available on October 20th (there will be plenty of sad love songs to make us all cry). Niall is it too much to ask of you to stop making us cry?