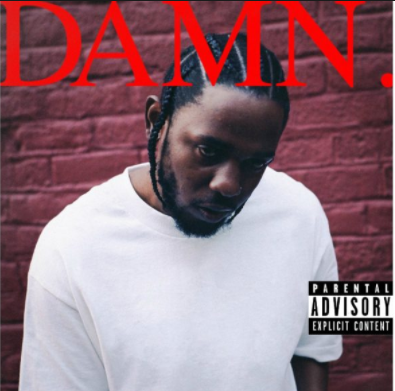 NME.com
Serving as a follow up to Lamar's 2015 album "To Pimp a Butterfly", the long awaited DAMN. was released on April 14th. Like all his work, this album provided listeners with Lamar's celebrated talent for personal reflection coupled with vitriolic discourse on today's media. Lamar's last album embodied ideals of the Black Lives Matter movement and large push for social justice, but DAMN. takes a classic approach to hip-hop as Lamar explores, more than in any of his previous albums, what it means to represent a customary "rapper".
BLOOD.
Serving as a short introduction, the first track of the album sets the tone for the rest of the 14 total songs on the LP. The song begins with the sharp contrast Lamar feels between good and evil, as he tells a journey of helping an old woman only to get shot in return. The opening track transforms into an excerpt taken from Fox News star, Eric Bolling, when he dismissed Lamar's performance at the 2016 Grammys. This addition to the track serves as a message that Lamar is annoyed with his celebrity status, along with the overarching themes of humility and the ability to misconstrue actions to evil.
ELEMENT.
The true reason this song was incorporated in this album, was to continue Lamar's style of criticizing his competition with his lyrics. In other songs like "The Heart Part 4", he claims to be a part of the "Five Greatest Rappers" while occupying all five positions. Here, Lamar complains of his lack of competition, calling many artists "wack." The track has an evident contrast between its percussion and piano, allowing for emphasis of the lyrics.
LUST.
When analyzing the lyrics of this track, one can see Lamar adopting a dangerous lifestyle as he gives into his vices. He is overwhelmed by desire throughout the course, and eventually alters the main focus of the song by turning attention to the election of President Trump. At this point in the narrative, Lamar is overwhelmed by the results of the election, claiming he hopes that they are not true.
This album serves a reminder that Lamar has the ability to remain fresh and provide music that surprises the listener with lyrical genius. These tracks represent what it means to be a rapper in today's day and age and prompt us to focus on humility in our own lives, as seen through the experiences of the artist.