Honeymoon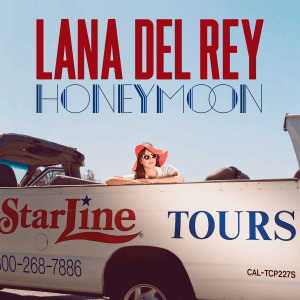 Album: Honeymoon
Artist: Lana del Rey
Genre: Alternative
Release Date: September 8, 2015
Our Rating: A
Elizabeth Woolridge Grant, known to most by her stage name Lana Del Rey, was born June 21, 1985 in New York City. After high school, she began to sing in nightclubs throughout Brooklyn and grew a big fan base in the underground scene. She then decided to go to college and major in philosophy. She began to post songs on YouTube, leading her to get discovered and signed by Stranger Records. Her new album, Honeymoon, is her fourth album and it debuted at number one on the Billboard hot 100 charts. It has a 1950's and 1960's Americana vibe and is still No. 6 on iTunes.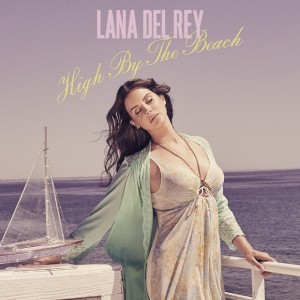 High By the Beach
This first single from "Honeymoon" was released weeks before the album alongside a music video which has received over 22 million views. As is Del Rey's style, this song is very laid back, being very different than most songs that are playing on the radio. The video revolves around Del Rey walking around her house by the beach as a helicopter follows her. It is one of the better songs off of her new album, and so far it is the most popular.
"I love Lana's new album, "Honeymoon." I haven't heard all of the songs yet but I really love "High By the Beach" and "Salvatore." I wasn't able to go to the last concert she had, so I hope when she does the "Honeymoon" tour I'll be able to go. Lana's amazing, and I love her and her music," senior Amanda Orozco said.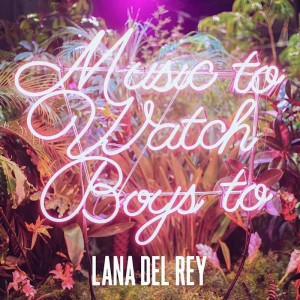 Music To Watch Boys To
While still being melancholic, this is one of the happier songs off the album. It has a teen vibe, but sticks to Del Rey's usual 50's and 60's style. She released the song on youtube and received over 1 million views in just a week.  It is a great song to listen to unwind after a long day of school and homework.
To check out more of the album, you can buy it on iTunes or listen on various music streaming services.
Tracklist:
Honeymoon 5:50 ($1.29)
Music to Watch Boys To 4:50 ($1.29)
Terrence Loves You 4:50 ($1.29)
God Knows I Tried 4:40 ($1.29)
High By the Beach 4:17 ($1.29)
Freak 4:55 ($1.29)
Art Deco 4:55 ($1.29)
Burnt Norton (Interlude) 1:21 ($1.29)
Religion 5:23 ($1.29)
Salvatore 4:41 ($1.29)
The Blackest Day 6:05 ($1.29)
24  4:55 ($1.29)
Swan Song 5:23 ($1.29)
Don't Let Me Be Misunderstood 3:01 ($1.29)
Whole album: $12.99