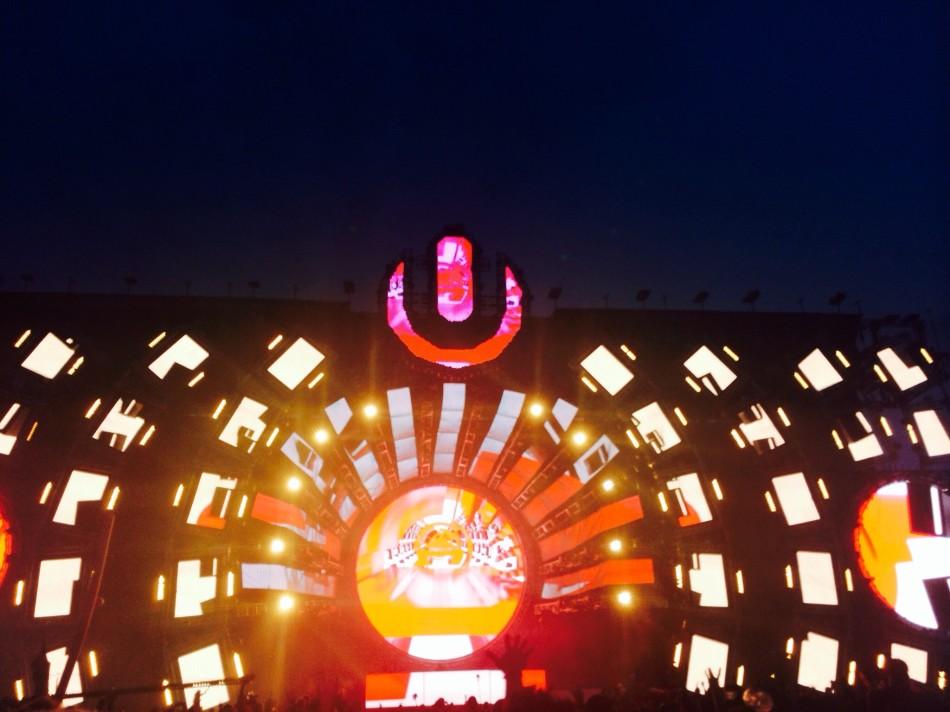 Gaitana Jaramillo
Ultra is one of the hottest music festivals in the world. 3 days jam-packed with the world's greatest DJs all set in the city of Miami.This past weekend (march 28-30) thousands have traveled from all over the country to experience this heart thumping experience. DJs and music groups from Krewella to David Guetta to Zedd all come out to miami to do what they love. With 8 different stages, its hard to be able to see the world's greatest DJs and music groups at the same time.
This year Ultra was live streaming all their performances from their website as well as youtube, for those that couldn't attend this year. Last year, as the dates were quickly approaching, many were excited to see who would be in the line up for the year to come. Once the names were released no one could wait any longer for Ultra this year.
"I was really excited when the names of the DJs were released last year, but I wasn't able to get tickets for this year, so I'm going to try to get tickets when they start selling them for next year," said freshman Rebecca Giusti.
The world's electronic music festival featured DJs such as ZEDD, Armin Van Buuren, and Nicky Romero. One of the world's most known DJs, Avicii, was scheduled to be there, but couldn't make it because of a gall bladder surgery he had to undergo.
This year, many students went to Ultra and said it was an experience they would never forget. Since Ultra doesn't have an age restriction like some events, a lot of people went with their friends just to have a good time and enjoy the music; even if they went for just one day.
"It was fun; it was really insane. I loved the music, so it was great seeing all of my favorite DJs, and especially all the different types of clothing that people decide to wear. It's really beautiful, going to a music festival, where everyone just loves the music so much and everyone is so nice there it's just crazy," said sophomore Gaitana Jaramillo.
Since so many people go to Ultra, it's easy to sneak into this music festival. This year there were 28 fellonies, 76 arrests, and 118 rescues. Many people were taken to hospitals and others were left in critical condition. One security guard had suffered from a head trauma and a broken leg due to a crowd that had stormed the fences. Because of all the accidents that have happened this year, it has caused many city officials to question whether or not ultra should be able to continue for future years.
"Even if Ultra was a bit of chaos, it's something that everyone can enjoy because it's something fun you can go to with your friends," said freshman Thomas Martinez.
Whether you went this year for the first time, returned for another time, or just saw it from your bedroom at home, we can all agree that this year, Ultra not only successful, but it was also able to provide people with an escape for fun.